Fiat's Topolino Is an All-Electric Quadricycle Geared Towards Young Drivers
It doesn't even require a driver's license.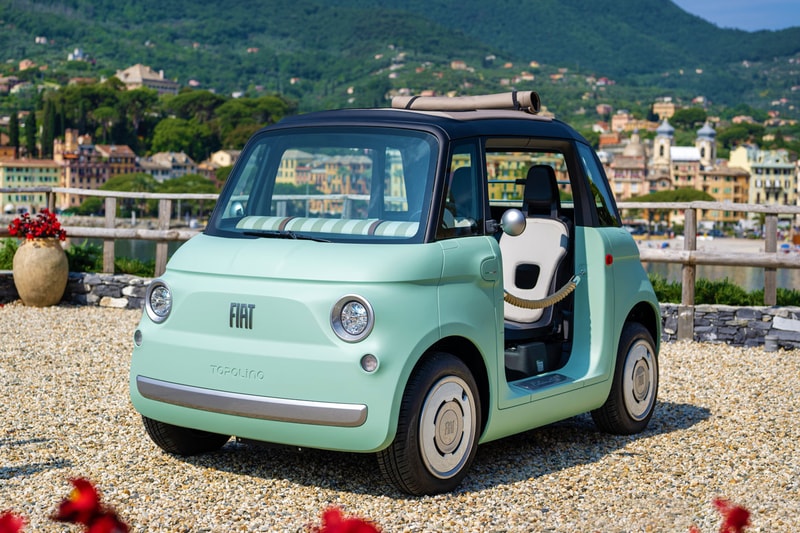 A few years ago, Fiat rolled out the pint-sized electric Citroen Ami, a cutesy take on the Ami concept that, in most countries, doesn't even require a driver's license to operate, given it has a top speed of 28 MPH.
Building off of that concept, the Italian auto manufacturer has engineered the Topolino, another quadricycle designed for city use. Unlike the Citroen Ami, the all-electric Topolino doesn't even have doors, making it a fun alternative to public transport or biking during the summertime.
The company says it was inspired by the Fiat 500, a two-door city car that rolled out its first models in the 1950s. The doorless version is even more compact with just a driver and passenger seat. Moreso, it's available to a wider audience given it also has a top speed of 28 MPH, powered by a 5.5kWh battery. It also boasts a range of 47 miles, so it's pretty specifically geared towards those traveling for short trips within cities.
Fiat notably doesn't refer to the Topolino as a car but rather an "electric mobility device." And as for the no-frills interior, the only additional feature is a charging port.
A launch date for the Fiat Topolino has yet to be announced.
In other automotive news, this is the $82,000 USD Volkswagen Golf R 333 limited edition.