Snoop Dogg and Dr. Dre's 'The Wash' Film Receives TV Series Reboot
Despite the cult classic receiving an 8% on Rotten Tomatoes.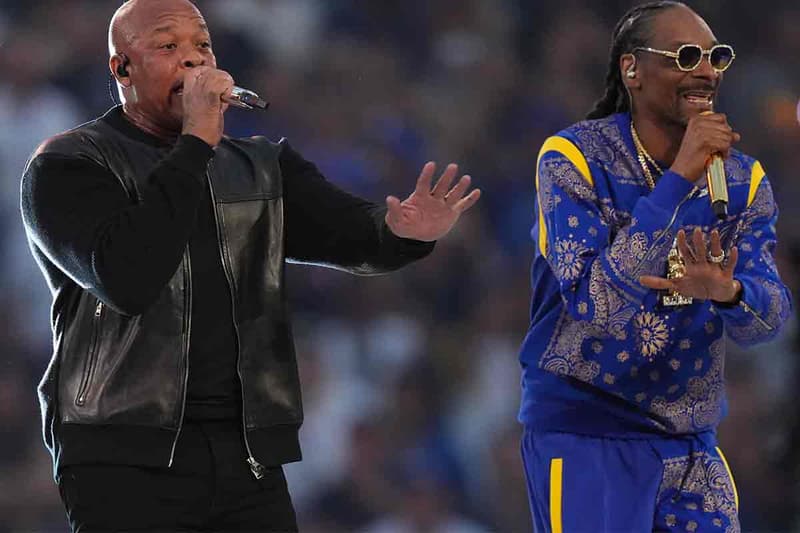 Fans of Snoop Dogg and Dr. Dre might remember the duo's 2001 film The Wash written and directed by DJ Pooh. With a synopsis that surrounds life at the car wash, where anything can and does happen to two friends, played by Snoop and Dre, the film quickly became a cult classic in the early 2000s.
Director DJ Pooh recently took to his social media to reveal to fans that a new The Wash TV series is coming soon. In his Tweet, he wrote, "It all comes out in 'The Wash.' Series coming." No additional information was given, but fans on the comment section on Instagram appear to be excited for the reboot. The film starred Snoop and Dre as two employees who work at a car wash to try to make rent and avoid being evicted from their home. Other stars including Eminem, Ludacris, Kurupt, Shaquille O'Neal, Xzibit and George Wallace also appear in the film.
Despite receiving very low ratings from critics, most notably just 8% on Rotten Tomatoes, The Wash made $10 million USD at box office on a $7 million USD budget. The original soundtrack featured a star-studded list of artists including, Busta Rhymes, D12, Xzibit, Bilal and Bubba Sparxxx, as well as Snoop and Dre. The album itself hit No. 19 on the Billboard 200 and has since sold over 750,000 copies.
There is no word on if Snoop Dogg and Dre will reprise their roles. The duo is also planning to reunite for a joint album, Missionary arriving this summer.
It all comes out in "The Wash"

Series coming! pic.twitter.com/gcpbpTDNoq

— DJ P?H (@DJPooh) March 3, 2023
In other entertainment news, Michael B. Jordan teases the expansion of the Creed universe.