STAPLE Connects With New York Rangers and Defenseman K'Andre Miller for Collaborative Capsule
Jeff Staple and Miller speak with Hypebeast on how they paid homage to NYC Bodegas and the team's "No Quit in New York" mantra.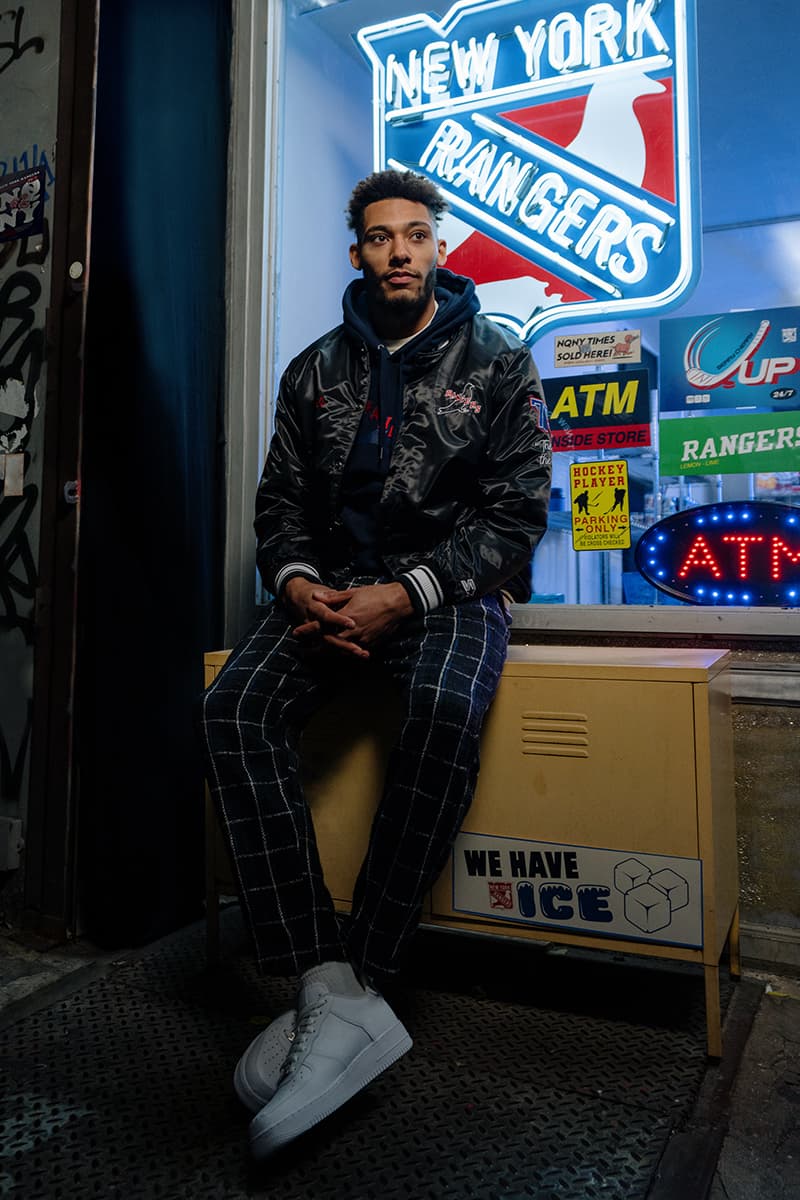 1 of 13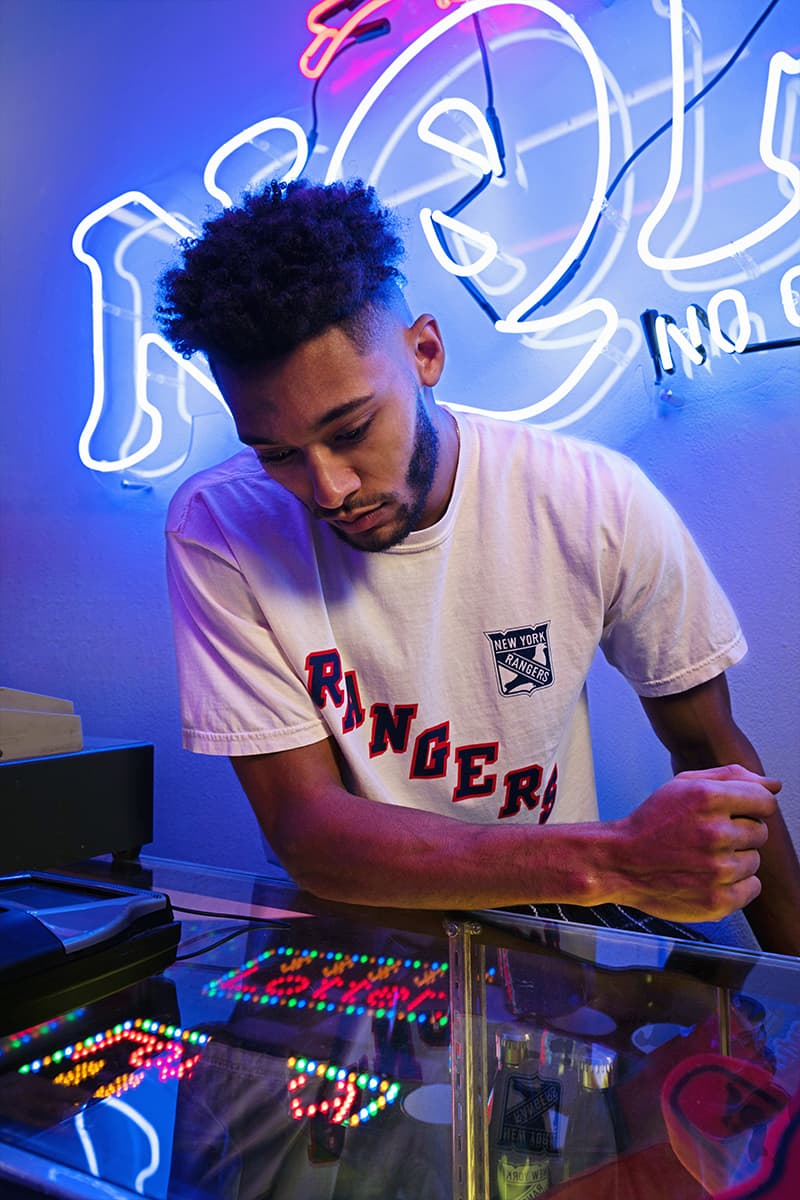 2 of 13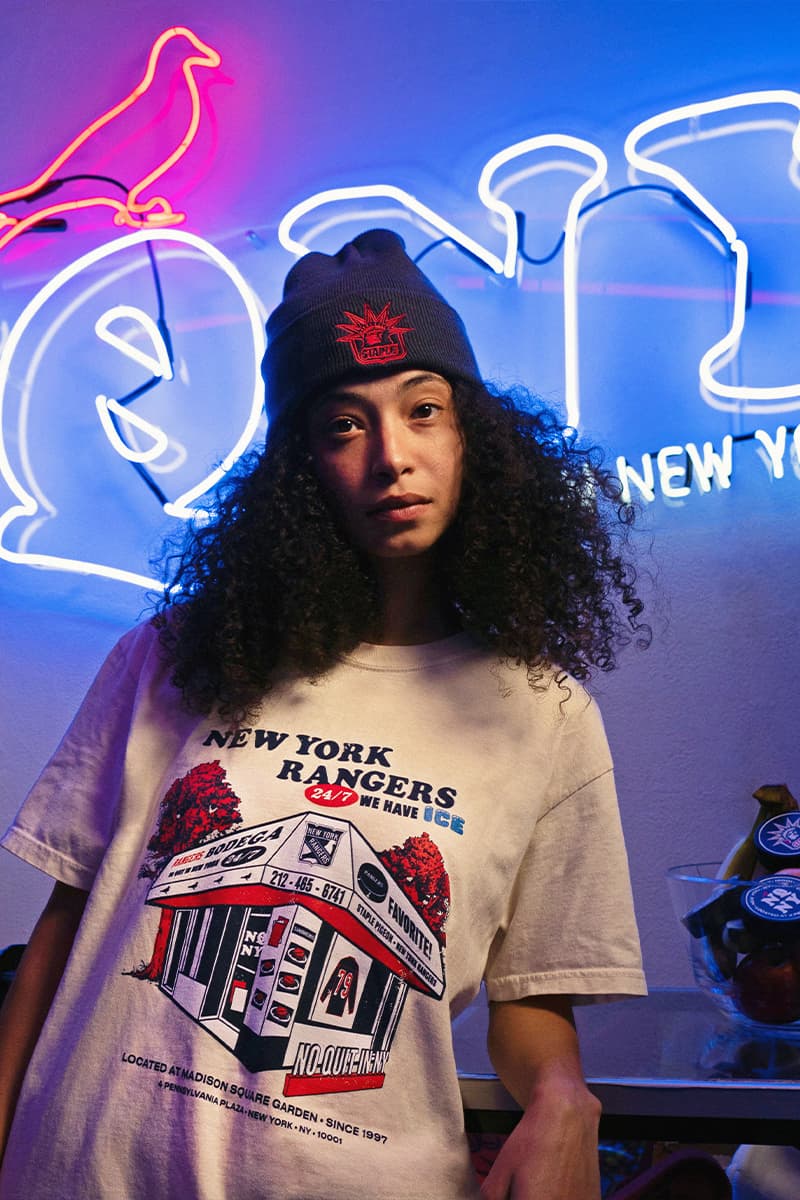 3 of 13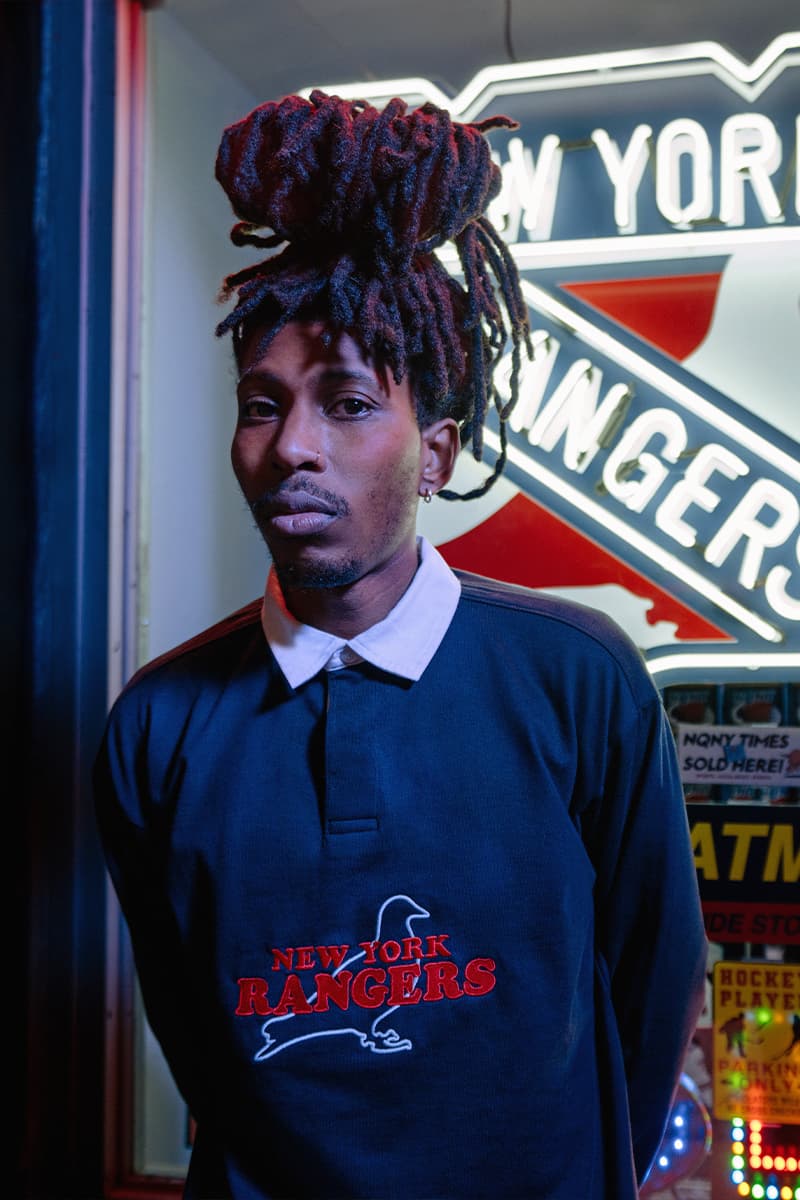 4 of 13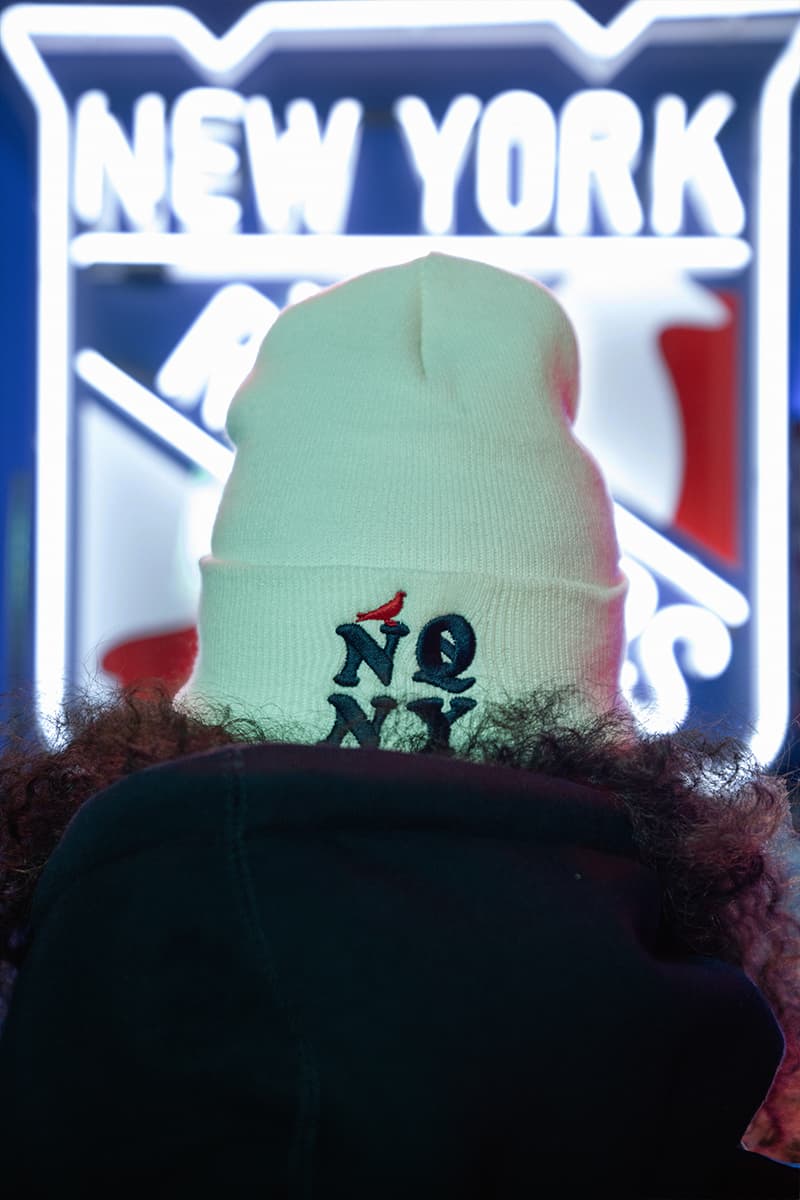 5 of 13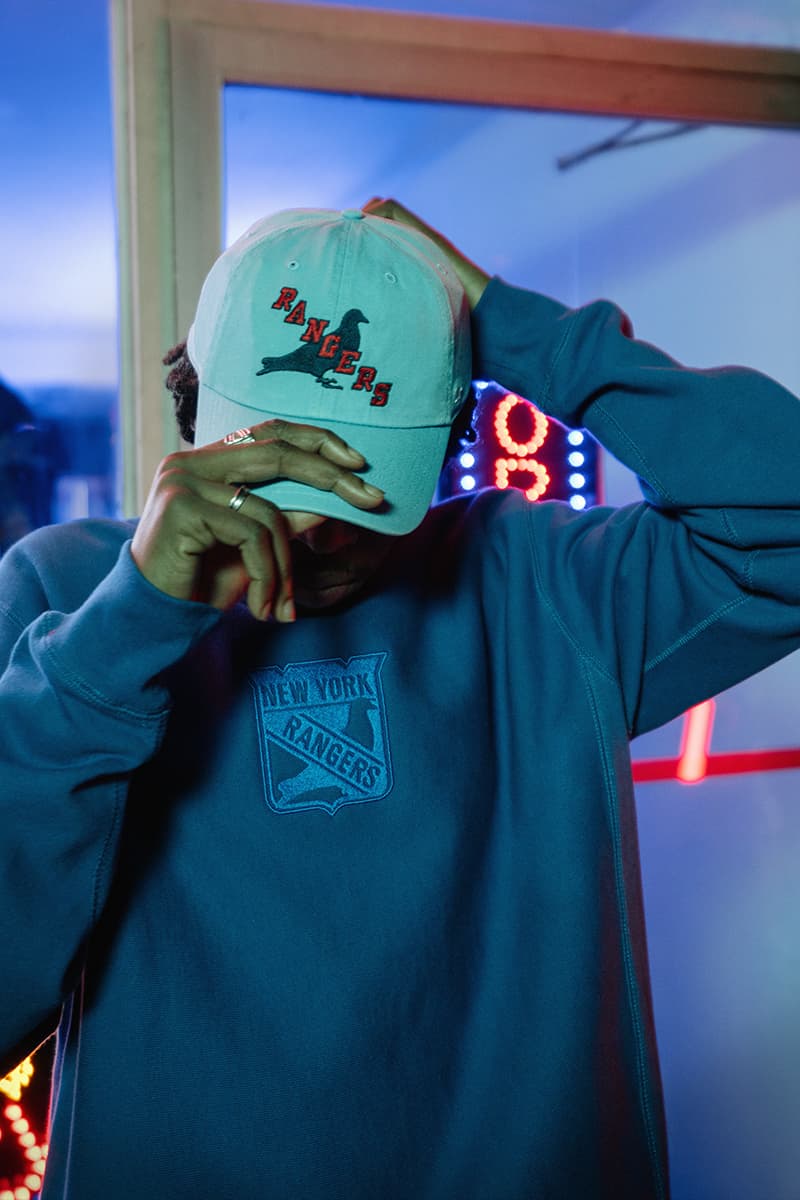 6 of 13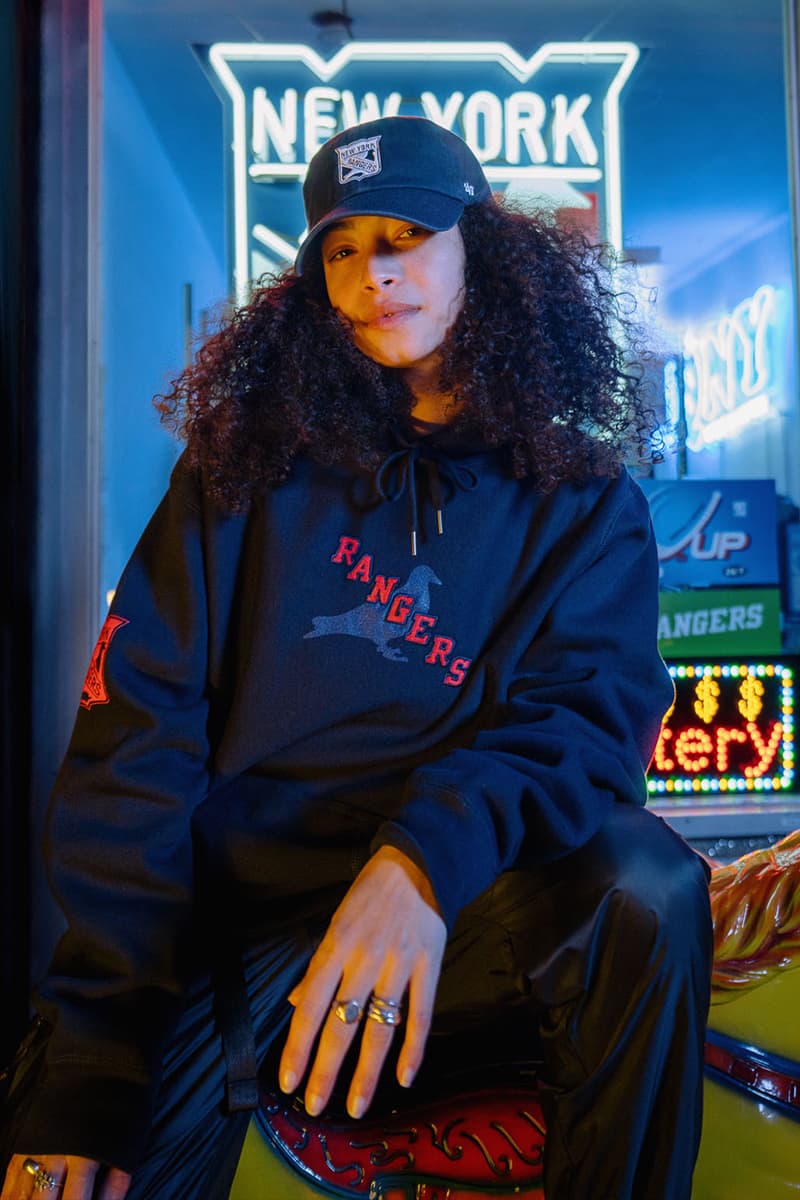 7 of 13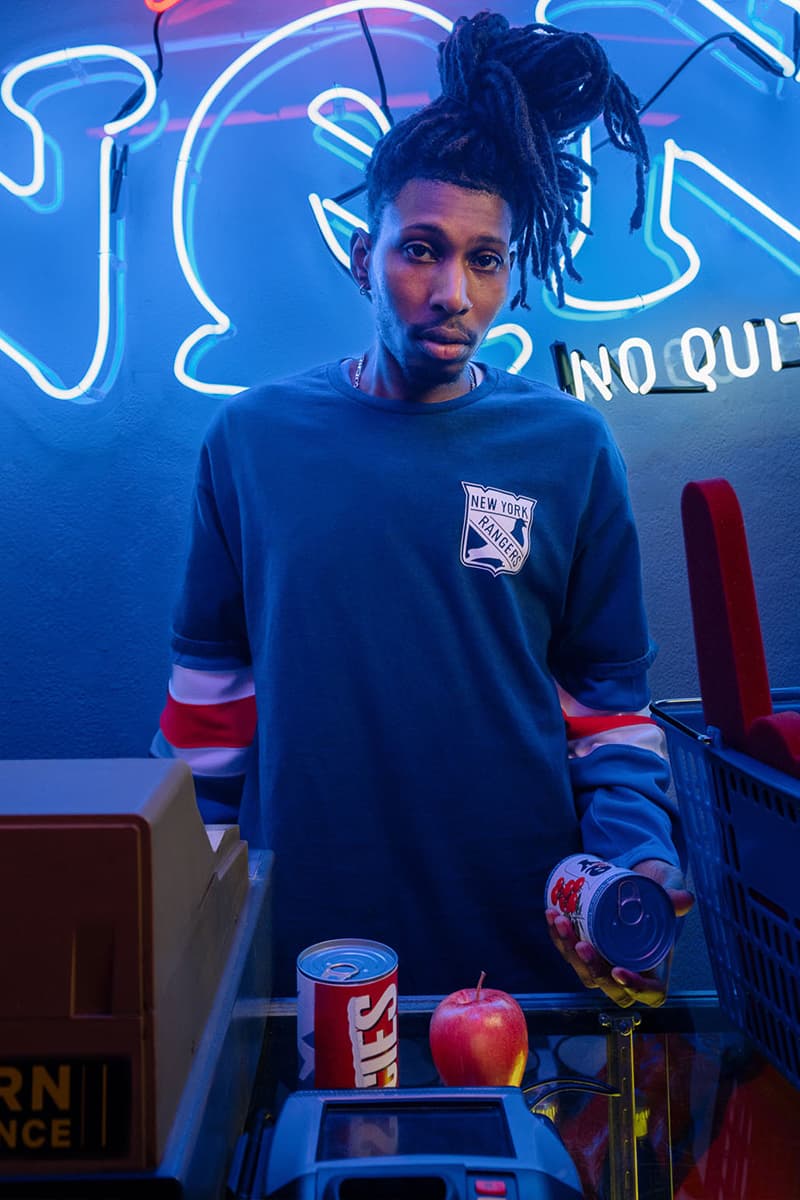 8 of 13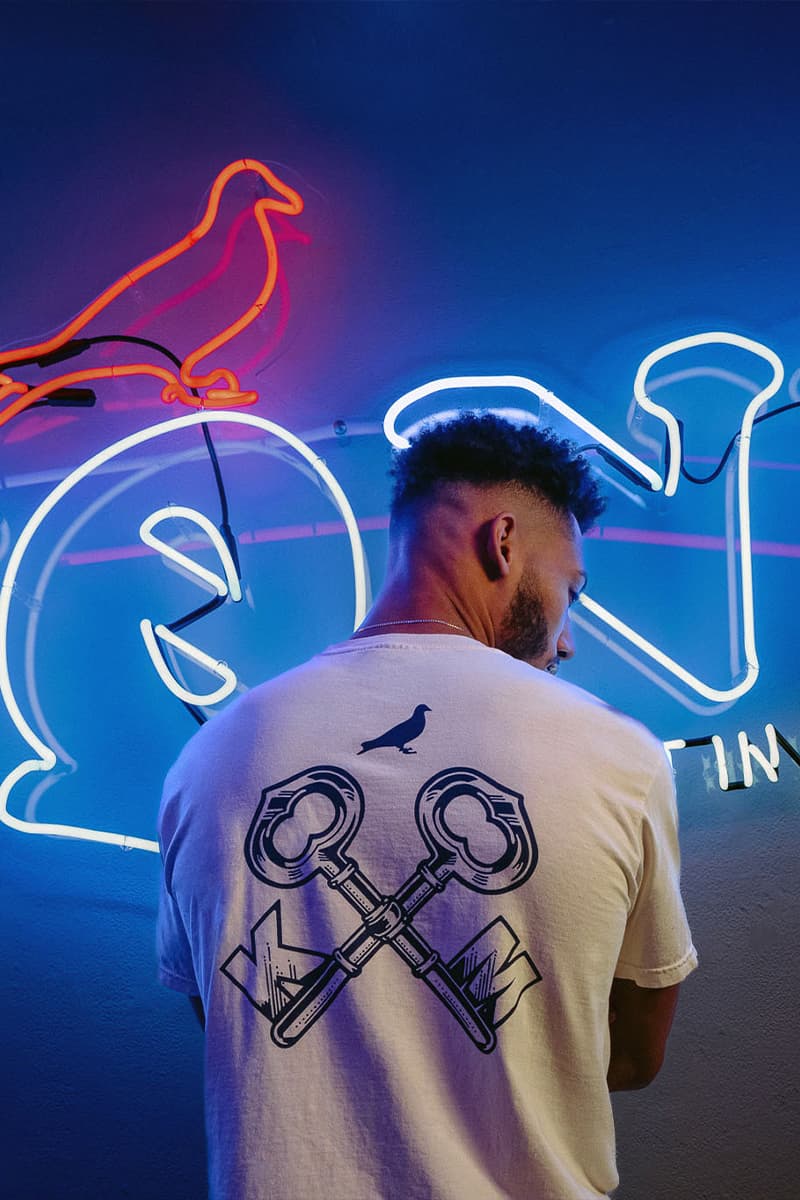 9 of 13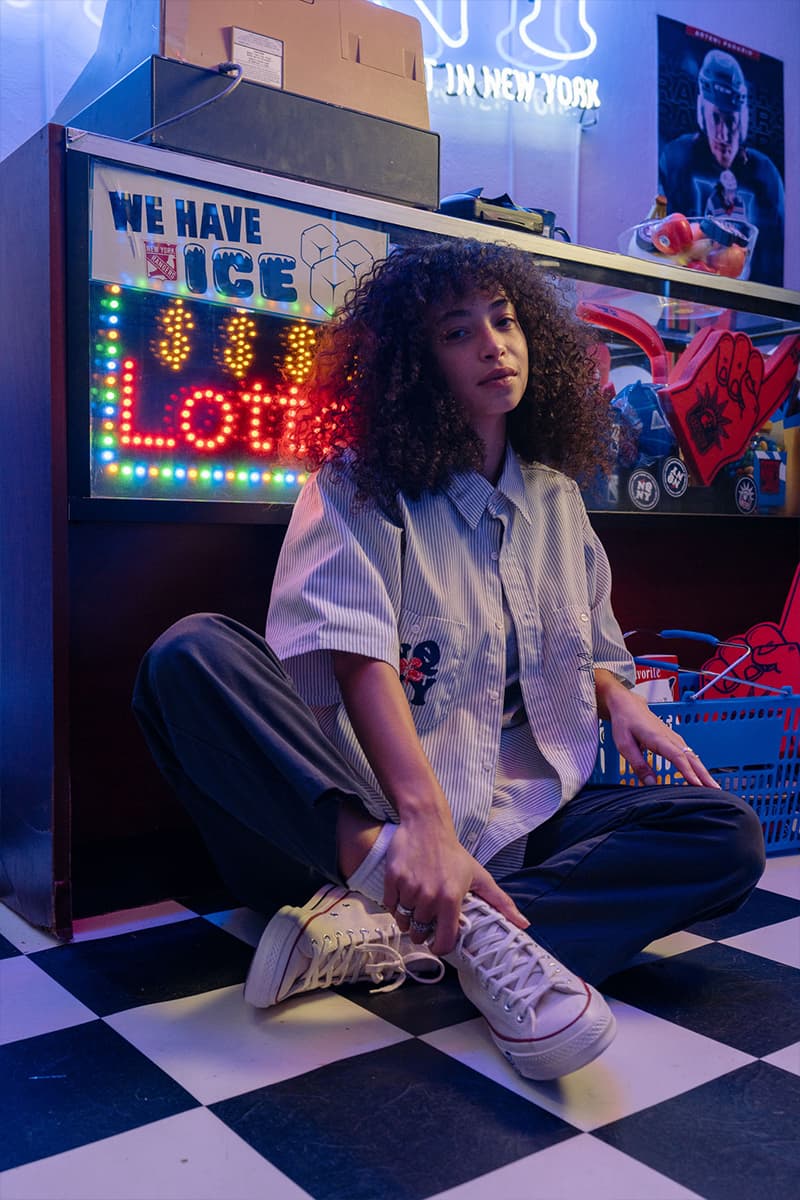 10 of 13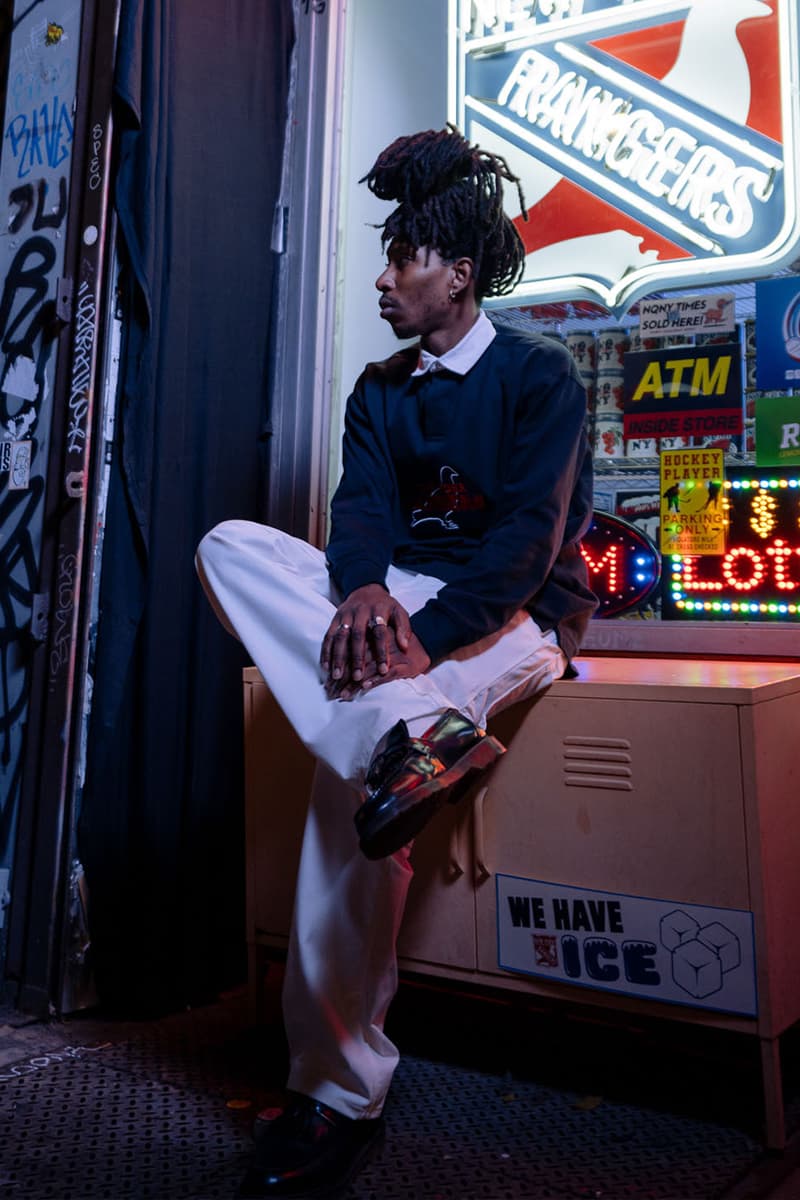 11 of 13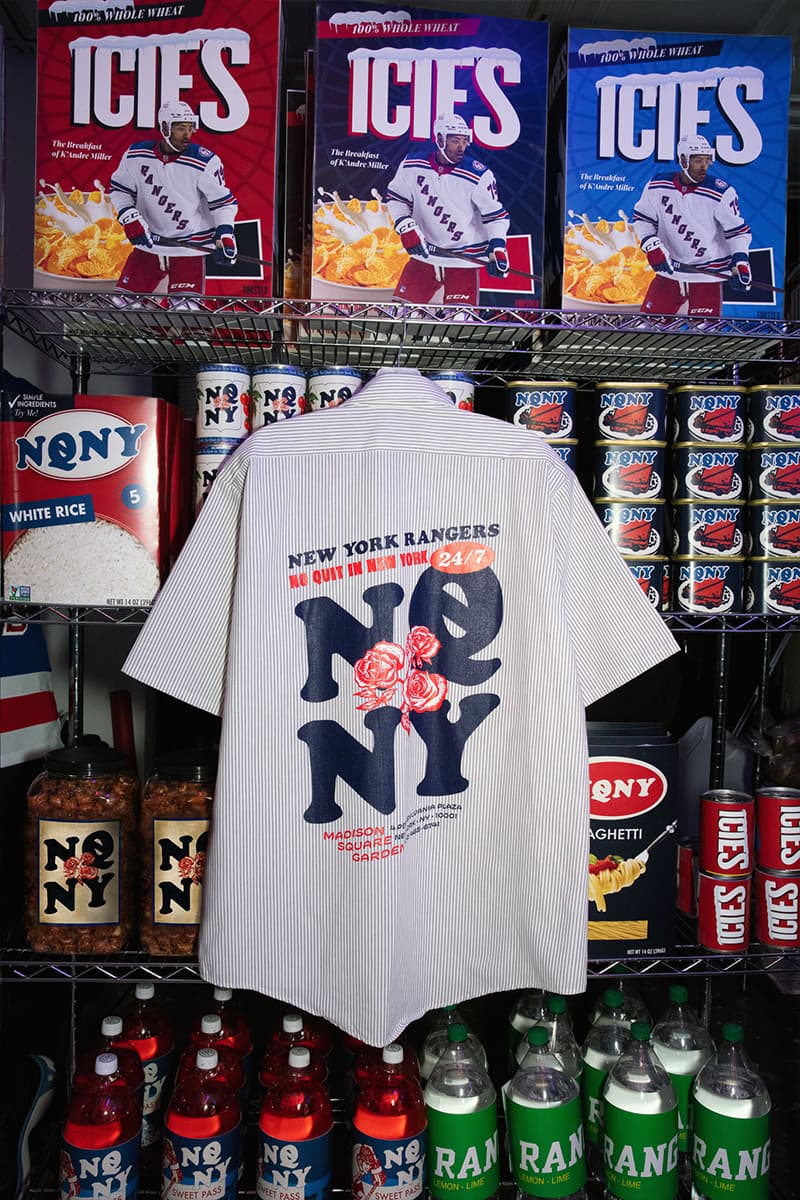 12 of 13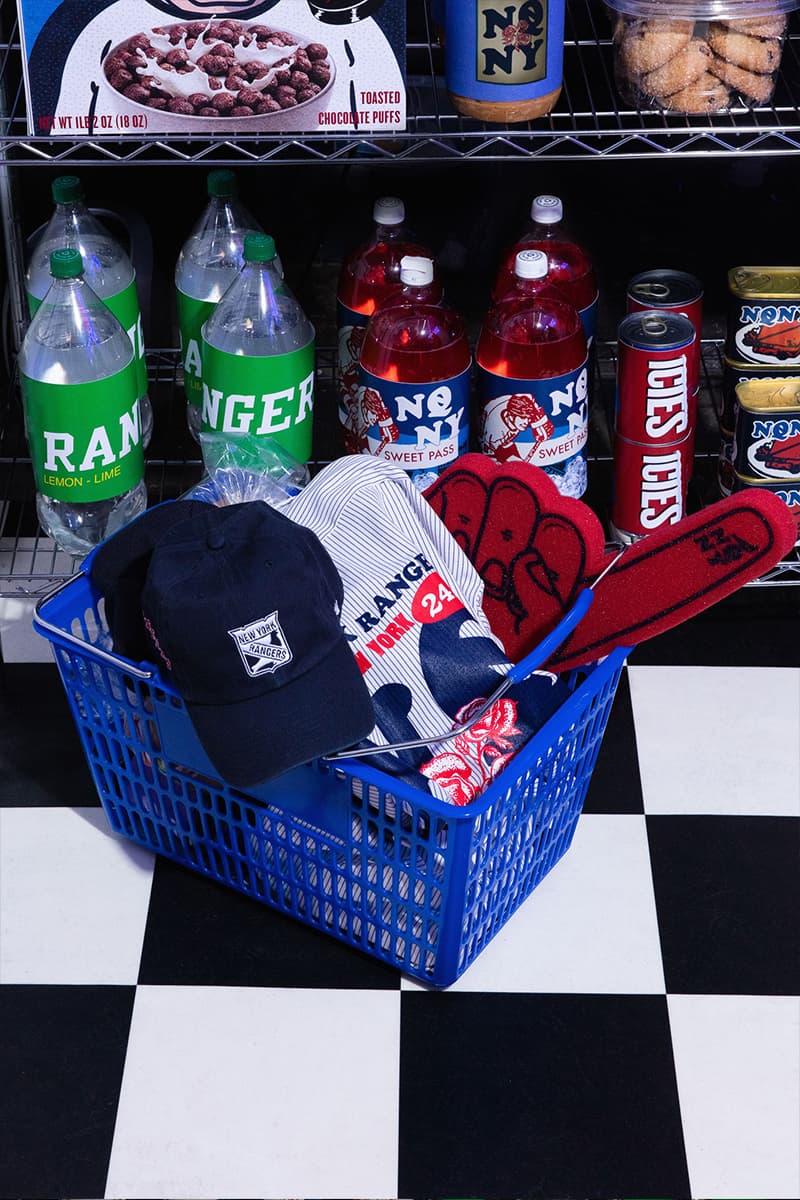 13 of 13
STAPLE is back with its second collaboration with the New York Rangers. The NHL team's defenseman, K'Andre Miller, has joined forces with Jeff Staple as the collaboration's creative consultant, tapping into the Rangers' "No Quit in New York" mantra and paying homage to New York City. Inspired by all things New York, the collection is heavily influenced by the bodega, a community essential and pillar in most neighborhoods. This collection is another major one for streetwear veteran, Jeff Staple, who has previously collaborated with some of the world's biggest sports leagues including, the NBA, NFL, and more.
Growing up a Rangers fan, the STAPLE founder wanted to bring the bountiful energy of New York City to the collection. Staying true to the "No Quit in New York" mantra, Miller and Staple have both shared what it means to them. To Miller, it is about perseverance and hard work and bringing his all to the ice. On a grander scheme of things, Miller highlights the mentality of New Yorkers, "I also think that it goes beyond hockey and really points at how…the city has rebounded from so many tough times the last couple of years." To Staple, it is about defining the "true New Yorker. If you can make it here, you can make it anywhere. And the only way to do that is to have a 'No Quit' mentality. Same for the ice. Same for everyday life."
"If you can make it here, you can make it anywhere. And the only way to do that is to have a 'No Quit' mentality." – Jeff Staple
When it comes to design, Staple truly taps into the motifs of the bodega, paying homage to the nostalgic and familiar neon signs, as well as the hustle mentality of the local corner store. "Our inspirational muse for this collection was the corner bodega or deli…They're the heartbeat of NYC and very emblematic of what it means to be the city that never sleeps," said Staple. Miller's creative contributions were more personal. As an ode to his mom, who was his "rock [his] whole life," the collection is a keen reminder that "the sky's the limit, something I try to believe and try to live by in my ability." The capsule also features a special edition t-shirt that features Miller's "KM" initials and a set of keys, "My nickname has been Key for as long as I can remember so wanted to kind of show that in a creative way." All the pieces are given a STAPLE makeover, reimagining classic t-shirts, button-ups, bomber jackets and more with an elevated co-branding that combines the traditional Rangers team codes with the pigeon touch.
Ahead of the Rangers' game against the Seattle Kraken at Madison Square Garden on February 10, Staple and Miller spoke to Hypebeast about how the collection came to fruition. Hypebeast dives deeper with each of the two collaborators, discussing what the collection truly means to them individually.
Hypebeast: What is your favorite piece from the collaboration?
K'Andre Miller: My favorite piece of the collaboration is the bomber jacket. I don't think I've ever had something personalized to that extent. It was a really cool idea to incorporate all of those different things in my life to a piece of clothing/artwork that I can display and have for years to come.
Jeff Staple: That's like asking me for my favorite child! But I know I'll be wearing that Bomber Jacket a ton!
How do you hope fans will perceive this collection?
KM: I hope they realize that there is more to me than the hockey player and they get to see a side of me they don't normally see.
JS: I gotta tell you the best part of this whole collaboration project is actually doing the drop at the game and seeing and meeting all the shared fans of STAPLE, The Rangers and Street Culture. All inside the world's greatest arena?! Madison Square Garden?? It's too surreal!
K'Andre, seeing the hockey community embrace streetwear in a way basketball and football fans have has been a recent thing. How do you foresee the community growing to embrace the pairing of streetwear and hockey?
KM: I get inspired by seeing other leagues and teams letting their personality show through their clothing. I always have said, "Look good, feel good, play good." Showing up to the rink and feeling good, confidence of the rink feeds into confidence on the ice. I try to incorporate that in my game as much as I can.
Jeff, can you tell us what it is like to work with an NHL team and tap into the hockey culture, in comparison to the other professional sports leagues you have worked with?
JS: Honestly, they're all "sports" and that's basically where the similarities end. They're totally different animals. With the NFL, we worked with the entire league (all teams!), so the design challenge there was creating a template that all 32 teams could get behind, but also making sure that it does not look redundant and repetitive.
With the Rangers though, this was a single-team project so much easier logistically, but then again, we have the entire weight of my city — NYC — on our back to make sure we came correct. That's a whole different level of responsibility!
Having been in the NHL since 2021, K'Andre, and with the New York Rangers since the beginning of your career, what does this collection mean to you?
KM: One of the biggest things of my time in New York is that people are starting to see that, I'm more than a hockey player. I like fashion, I like dressing up. I have a fun personality and try to embrace that. I try to show up to the rink every day with a smile on my face and with the goal to get better. That's something I pride myself on.
Now Jeff, what are the main differences and similarities between these sports communities and how they digest streetwear?
JS: I would say the NFL was slightly faster to adopt the sneaker culture and street culture. The NHL is catching up fast though. That probably has a lot to do with the fact that football players actually wear a form of sneaker on the field and hockey players wear skates…and we all know how intrinsically tied sneaker culture and street culture are.
The STAPLE brand is all about legacy. Legacy in NYC, legacy in streetwear, legacy around the world. Can you talk about how this collection cements your brand as a figurehead in merging streetwear with professional sports?
JS: It's definitely another milestone in a long list of amazing projects we've had the honor to be a part of. But bringing a project to life right in my own backyard in the city of New York is truly something special.
Jeff, you've partnered with the NBA, NFL and now the NHL – you have tapped into the world's largest sports organizations and placed your own design mark on the leagues and their franchises. What's next for Jeff Staple?
JS: Don't forget e-gaming with Overwatch League and the MLS and the NYCFC! Super proud of those too. I guess the PGA is next? Hahaha…I'm not sure, to be honest. I wouldn't know how to even begin to reach out to a sports league to do a collaboration. Thankfully, the work we do within the culture and the space attracts the right eyeballs and they organically reach out to us. So I think the goal is to just keep doing our thing and hope the right people take notice!
For STAPLE and New York Rangers fans everywhere, the second collaborative collection between the duo is available online at Shop.MSG.com and on STAPLE starting on February 10.