HYBE America Acquires Quality Control for $320 Million USD
In a monumental deal led by CEO Scooter Braun.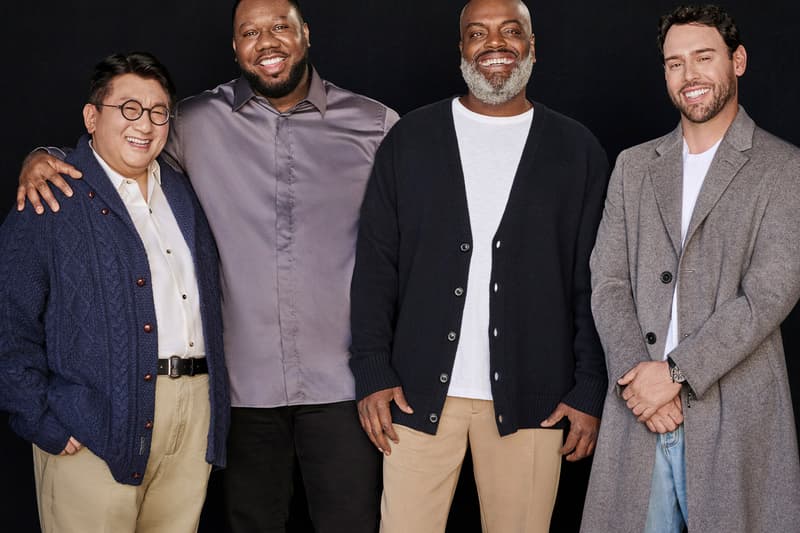 Shortly after being named the sole CEO of HYBE America, the United States division of the South Korean entertainment lifestyle platform company behind BTS, Scooter Braun has now led the unexpected purchase of Quality Control (QC Media Holdings, Inc.). Valued at $320 million USD, the deal will see HYBE America merge and acquire the Atlanta-based entertainment company that covers music, sports, film, and television.
Founded by CEO Pierre "P" Thomas and COO Kevin "Coach K" Lee, Quality Control is home to artists like Migos, Lil Baby, Lil Yachty, City Girls, and many more. The monumental deal is built around Braun's relationship with "P" and "Coach K" which goes back to when the manager for Ariana Grande, Justin Bieber, and J Balvin lived in Atlanta back in the early 2000s.
"I am so proud and honored to have Coach and P join Bang and myself as our partners," said HYBE America CEO Scooter Braun. "QC is one of the most significant independent labels in the world, working with incredible artists who are, and remain to be, the voices of culture. I'll never forget riding around Atlanta over 20 years ago with Coach discussing our dreams and ambitions and how we said: 'If they let us in the game, we are never going to give it back'. Now, all these years later, we are joining forces to make these dreams a reality. It's important to my team and me that P and Coach continue to have the freedom, and now our global resources, to continue to do what they do best; facilitate and nurture great art and culture."
"HYBE are perfect partners for Quality Control as we come together to take our story and work global. All of HYBE's leaders are entrepreneurs with phenomenal, combined history finding talent and taking it to the highest levels. Taking QC worldwide requires key partners like this who understand building something from the bottom and aiming sky high. It matters to us greatly their grasp of culture and acutely seeing what QC has built and the limitless path of where it can go. QC and HYBE both have an existing relationship with the Universal Music Group family of companies makes this seamless. We have so much gratitude to the whole QC family of artists and without them this wouldn't be possible. This partnership will create a global platform for our artists which has been our goal since day one for them," said Pierre "P" Thomas, Co-Founder, CEO of QC.
"P and I are ecstatic about this partnership with Scooter and HYBE and are confident they can get us to our global ambitions we've had in our scope since the beginning of our company as nothing means more than our artists impacting worldwide. Over many years Scooter and I have cultivated real trust and a common way of looking at the world and culture. An added bonus of this partnership is the fact that both QC and HYBE have existing relationships with the UMG family and that will create an easy flow that will benefit the artists. The artists of QC are our focus and their best interests will be incredibly supported with this partnership," said Kevin "Coach K" Lee, Co-Founder, COO of QC.
The acquisition serves as the latest in HYBE's strategic and concerted effort to diversify its offerings and dedication to groundbreaking innovation via technology investments and strategic partnerships. The current music roster will continue affiliations with Universal Music Group.
"Based on hip-hop, QC has been making a strong presence in the American music scene. With our shared vision, I have high hopes in what we can operate and achieve together," said Jiwon Park, CEO, HYBE.
"This partnership is a vital part of our growth plan to innovate the entertainment industry through a diversified portfolio and advanced technology. We will work together to continue adding depth of hip-hop to the global music industry," said Bang Si-Hyuk, Chairman, HYBE.
In case you missed it, Drake shared a playful tribute to LeBron James for becoming the NBA's all-time scoring leader.