Lil Wayne and 2 Chainz Drop off 'Welcome 2 ColleGrove' Trailer – Narrated by 50 Cent
Also revealing the project's first four tracks, complete with a 21 Savage feature.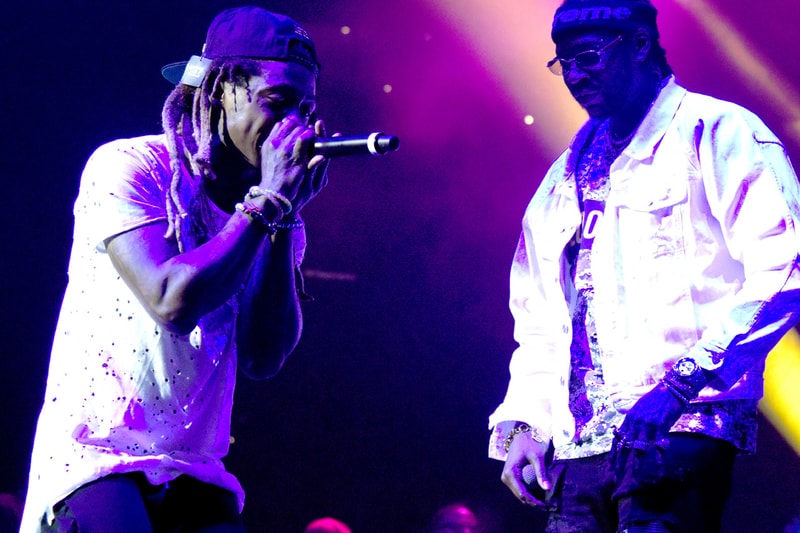 We're now just three days out from the 2 Chainz and Lil Wayne's highly anticipated Welcome 2 ColleGrove, and the rappers have tapped another big name in hip-hop to continue building hype around the project's imminent release. The official Welcome 2 ColleGrove trailer has surfaced, which features 50 Cent narrating the duo's origin story.
"Let me tell you a story about these two guys that eventually became brothers," he opens.  "You got this kid named Tune, Tunechi, some sh*t like that. Straight out of 17th of New Orleans. Been rich since he was like 13, 14 years old. He came with his own style, they tried to steal it. He ended up putting the whole game on his back," he continues about Weezy.
"And then you got Slim, from the South Side of Atlanta," 50 pivots to 2 Chainz, whom he describes as "slicker than a spill of oil."
"When they met up and  devised a plan on how to take over the land, it kind of went like this…" Stream the cinematic trailer – which also reveals the album's first four songs – in the Instagram post below.
View this post on Instagram
1. G6
2. Big Diamonds w/ 21 Savage
3. Presha
4. Long Story Short
Welcome 2 ColleGrove drops on streaming everywhere this Friday, November 17.
In other music news, PinkPantheress is embarking on her first headlining tour beginning next year.