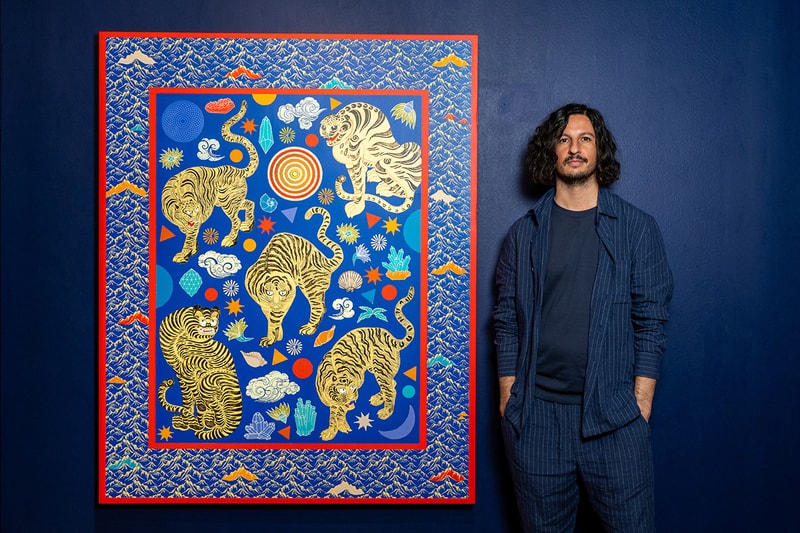 1 of 23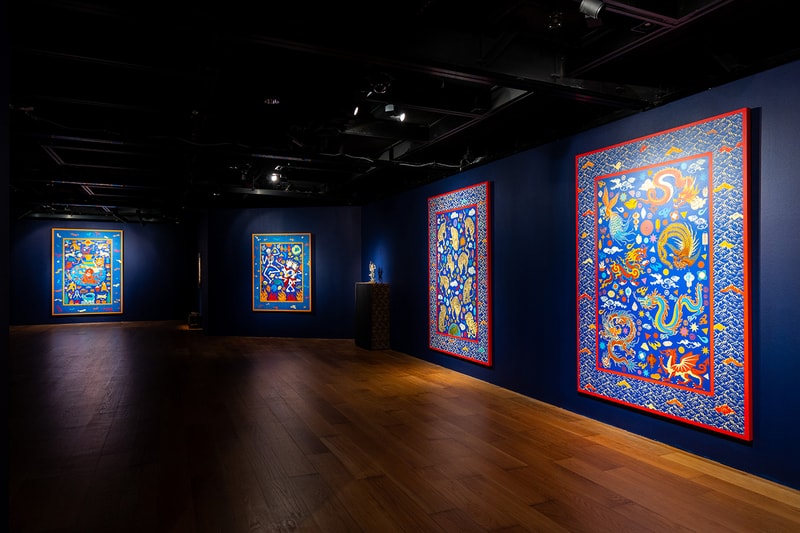 2 of 23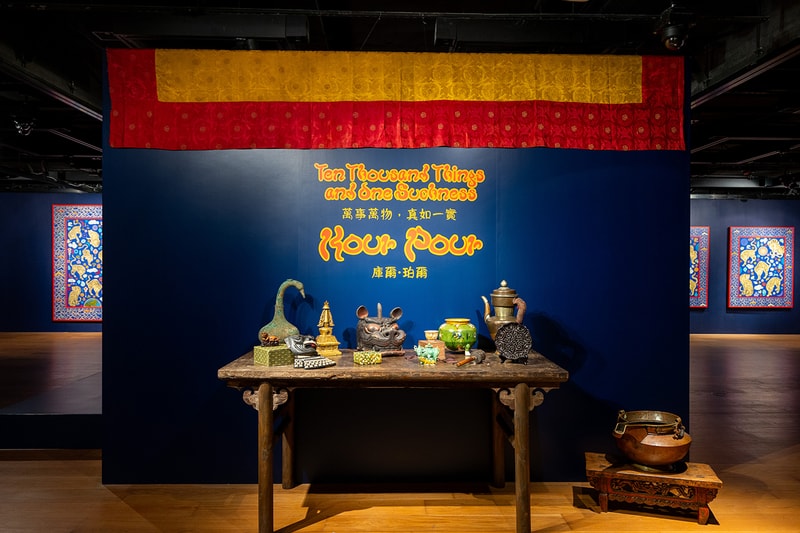 3 of 23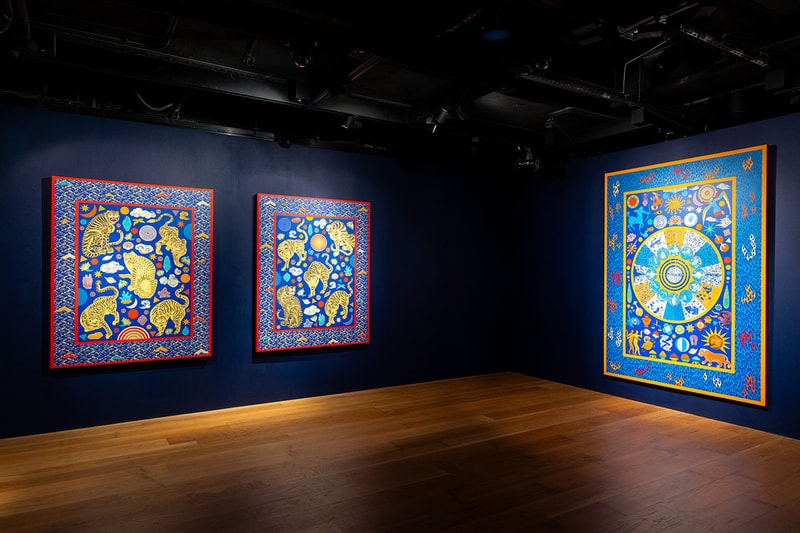 4 of 23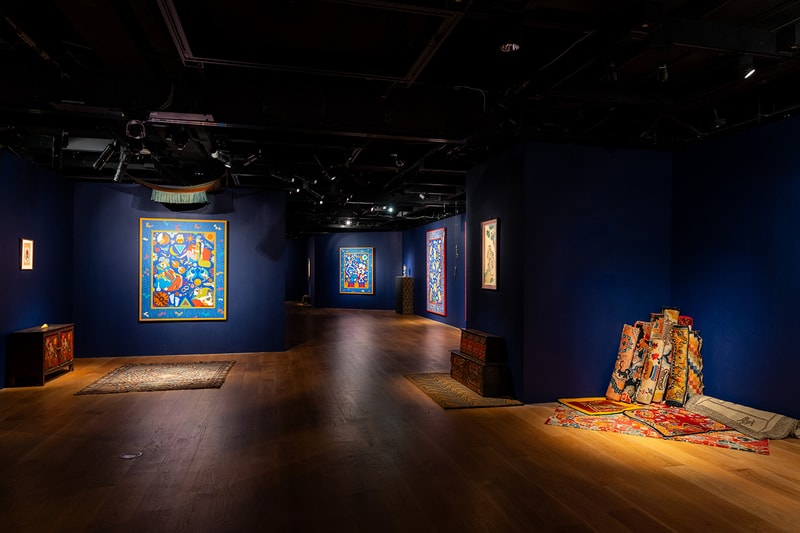 5 of 23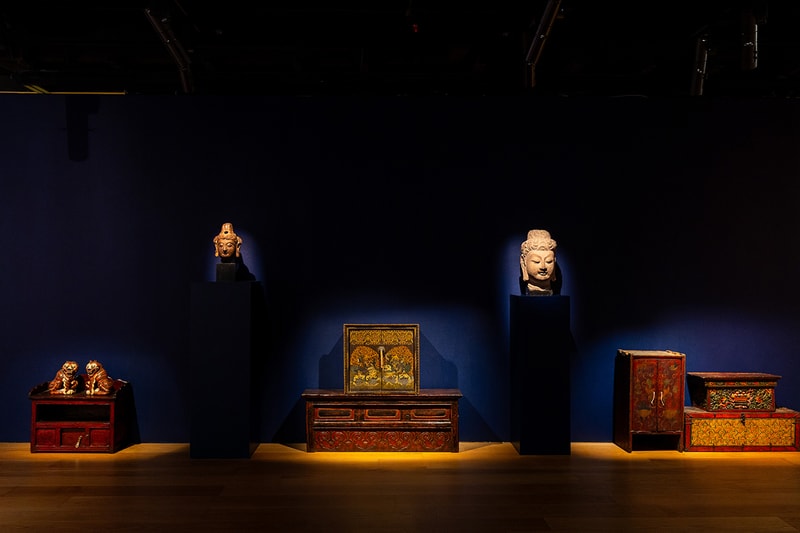 6 of 23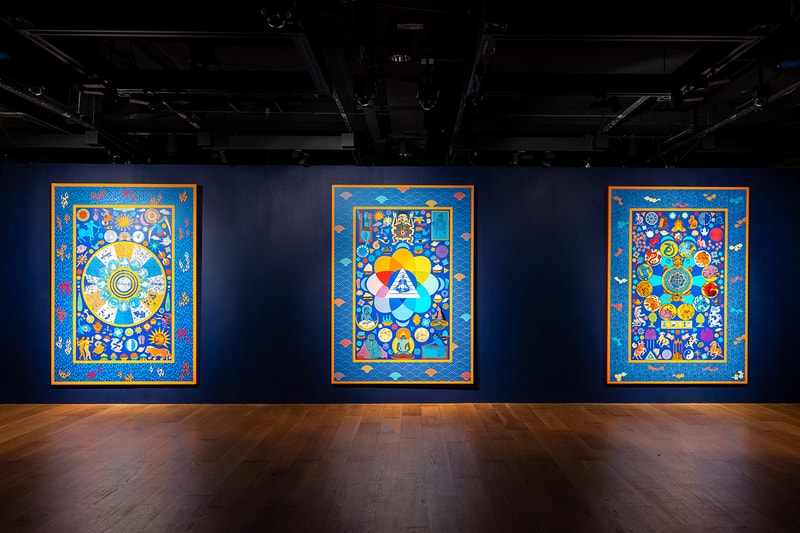 7 of 23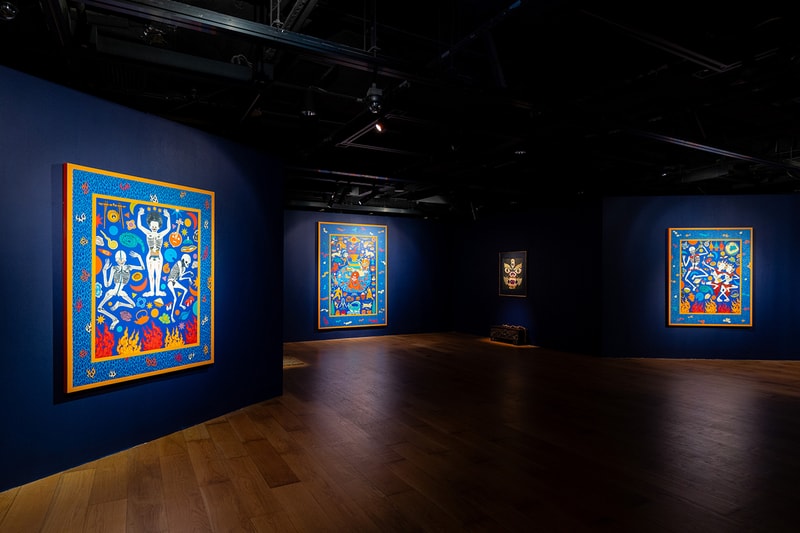 8 of 23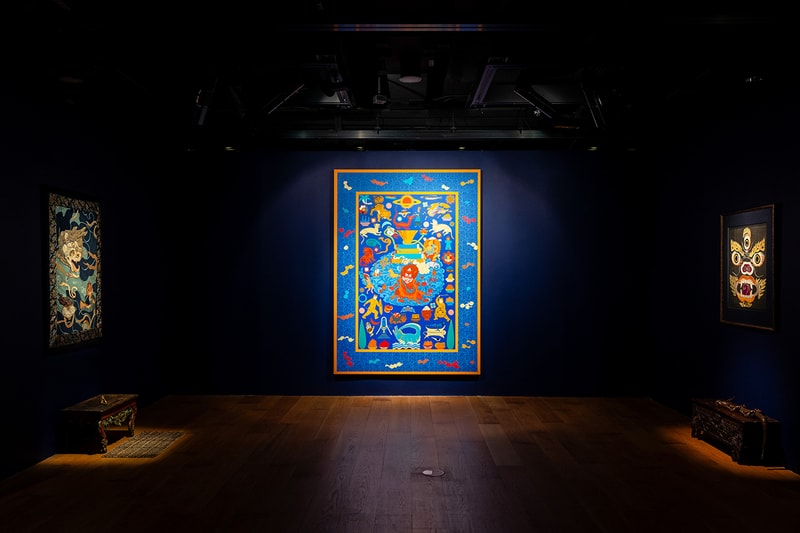 9 of 23
10 of 23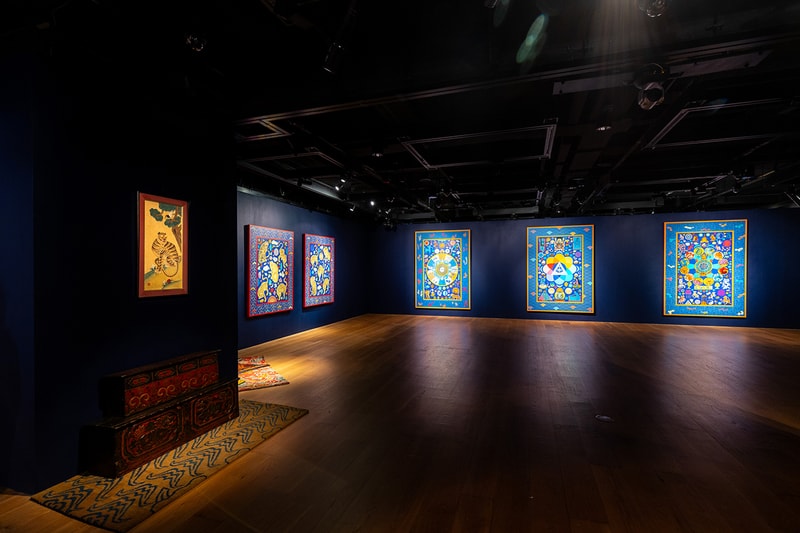 11 of 23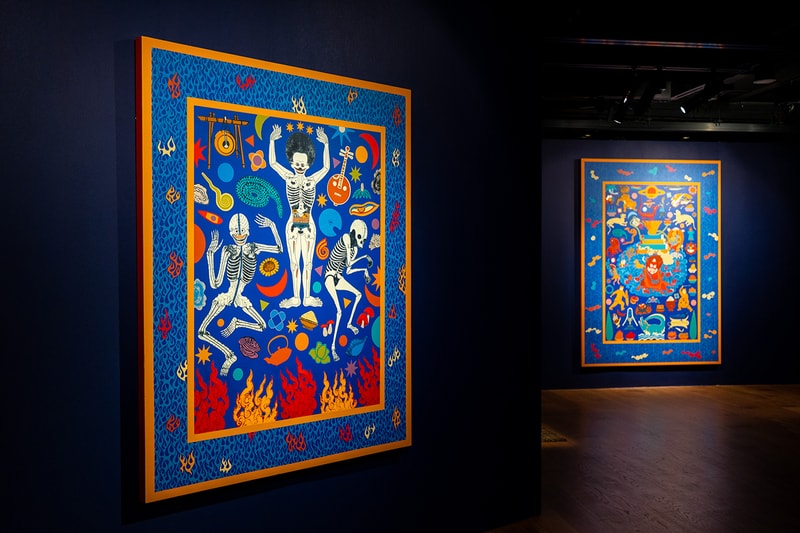 12 of 23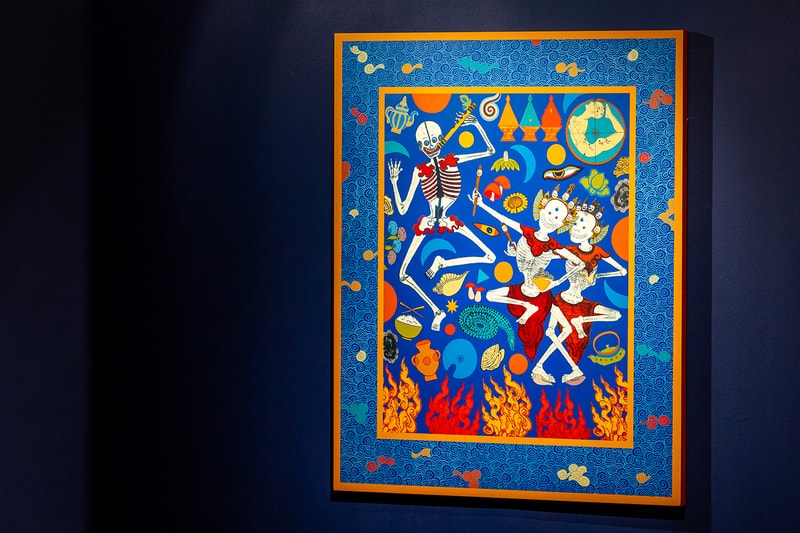 13 of 23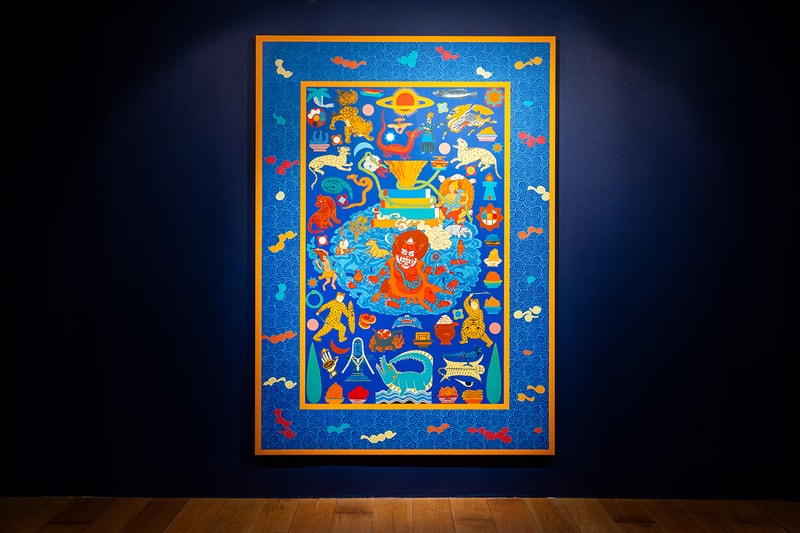 14 of 23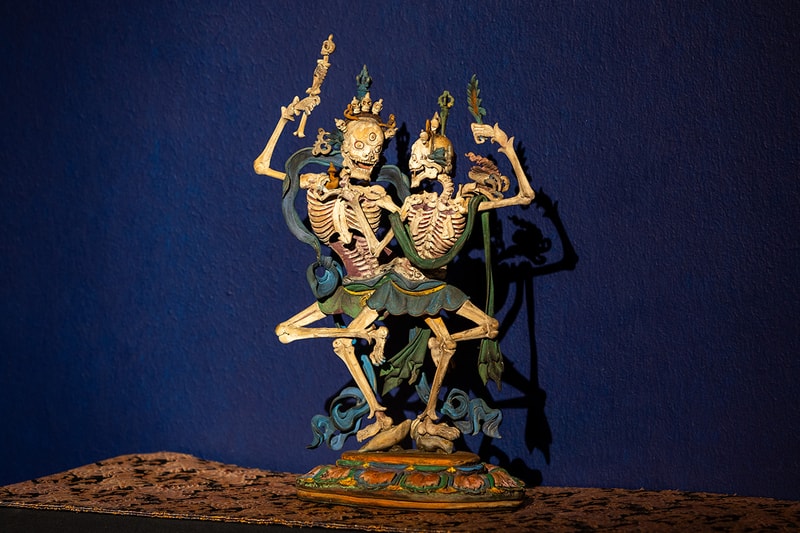 15 of 23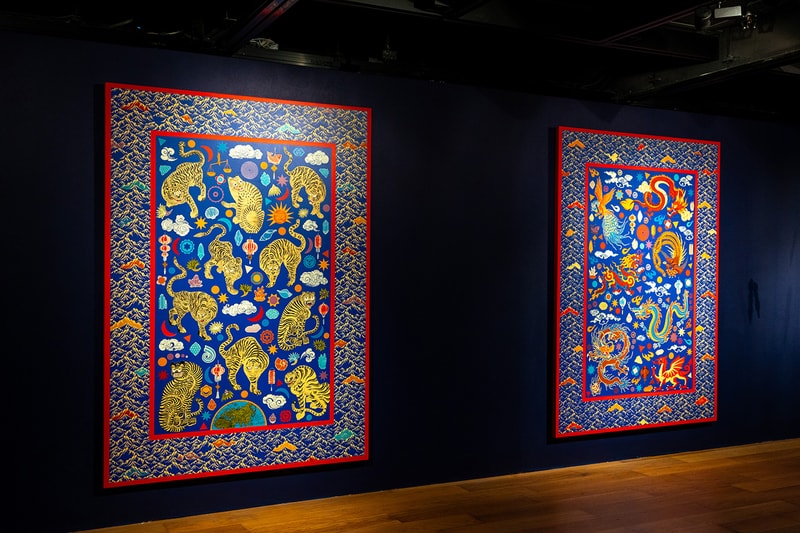 16 of 23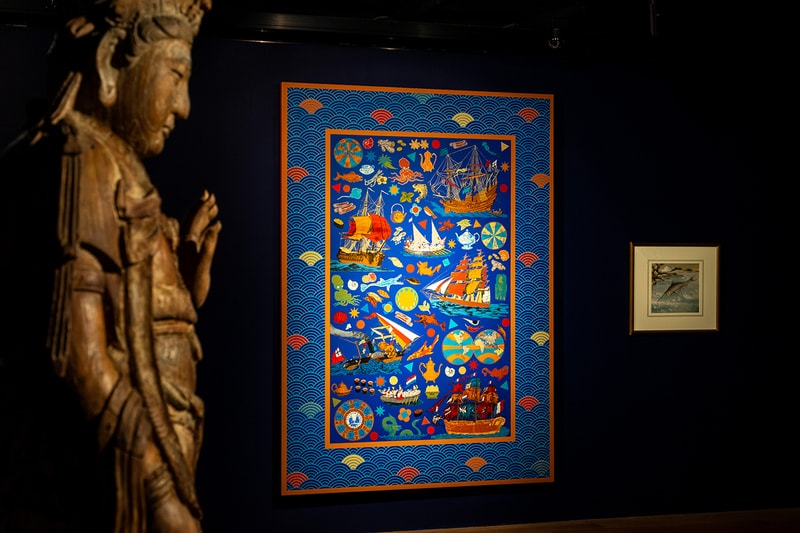 17 of 23
18 of 23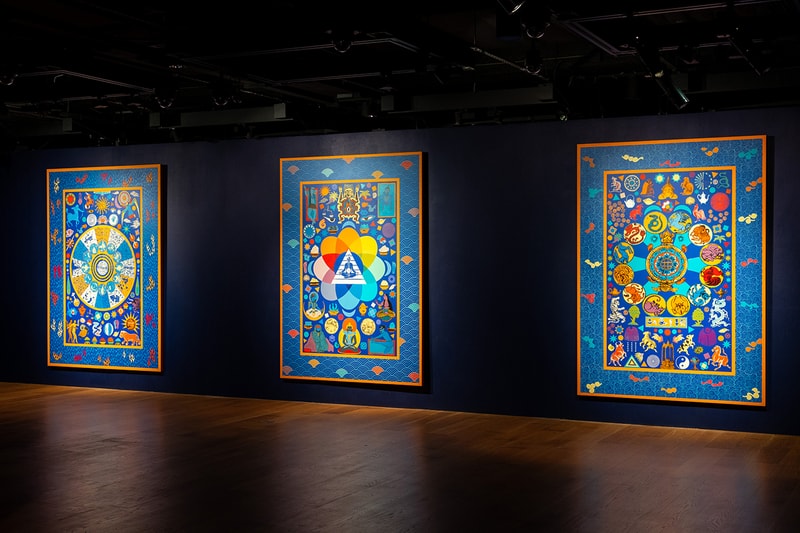 19 of 23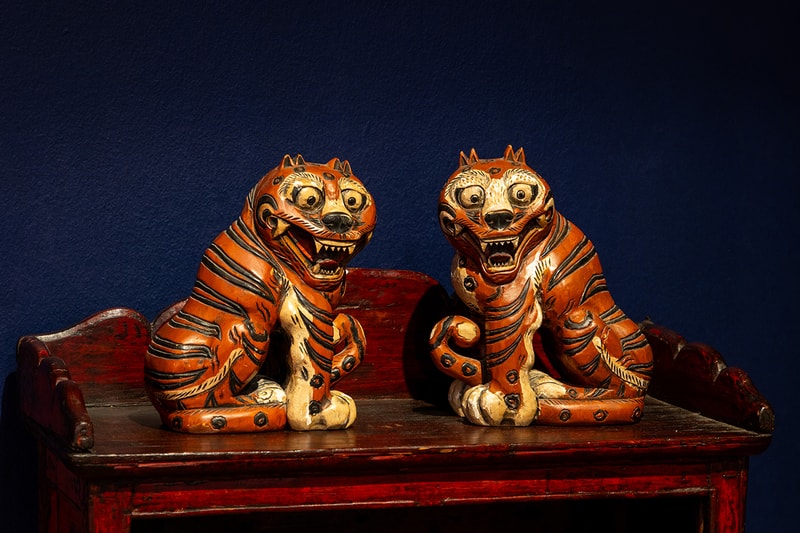 20 of 23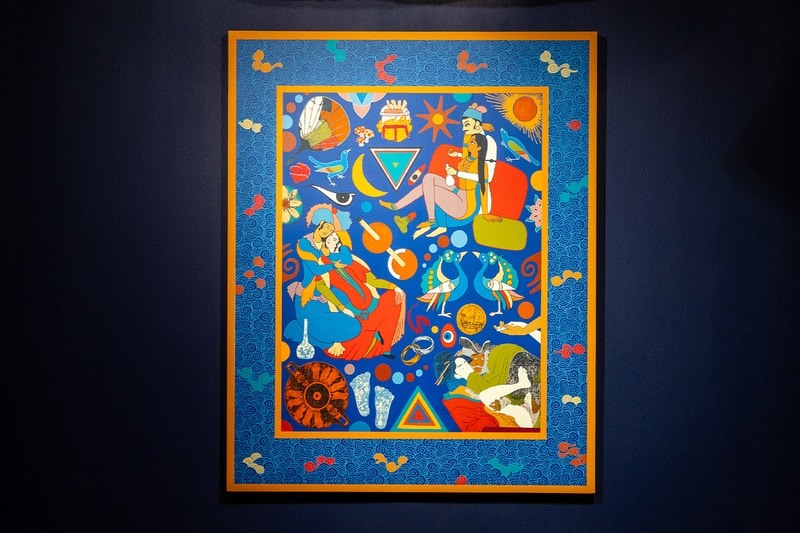 21 of 23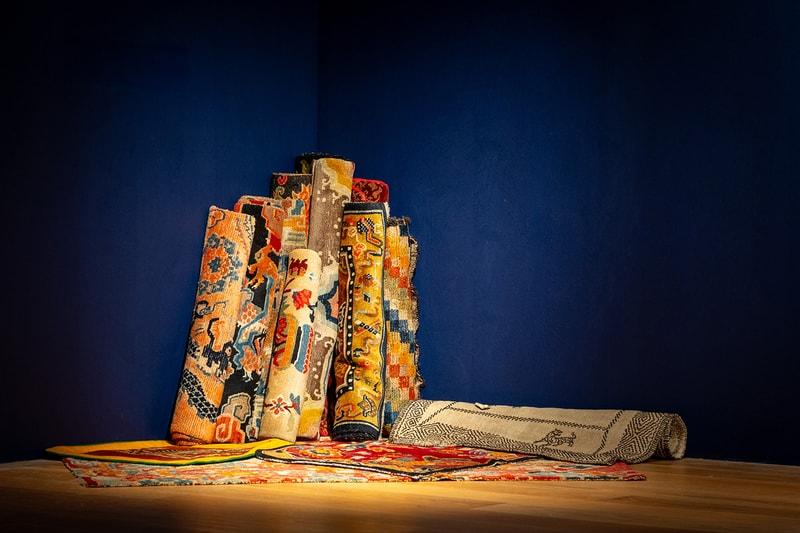 22 of 23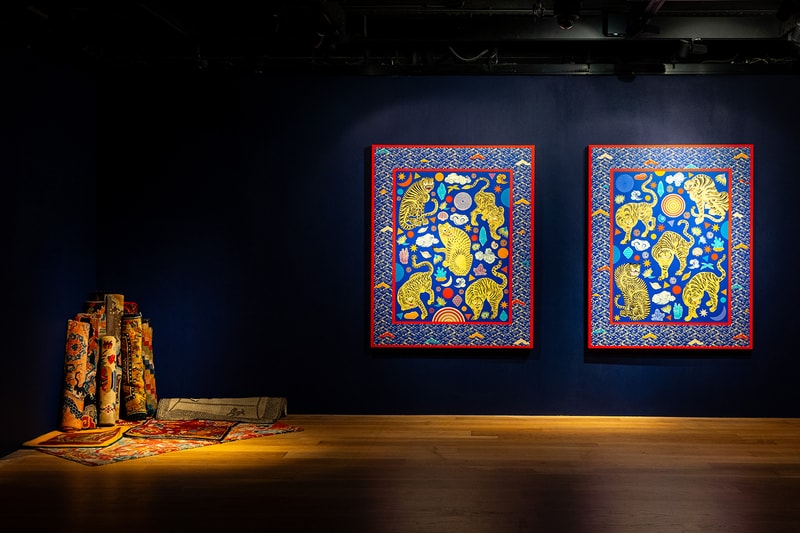 23 of 23
Kour Pour's "Ten Thousand Things & One Suchness" Is a Celebration of Collaboration and Cultures
On view at Sotheby's Hong Kong until October 19.
---
LA-based contemporary artist, Kour Pour has returned to Hong Kong on the occasion of his new exhibition, "Ten Thousand Things & One Suchness." Curated in association with Sotheby's Hong Kong, the show features 12 new large-scale paintings, accompanied by a selection of artifacts from the auction houses' archives.
Kour Pour's mixed heritage and community-based upbringing play a fundamental role in shaping his artistic practices. From Persian miniatures, Chinese landscape paintings, Japanese ukiyo-e prints, and Buddhist sculptures to Western abstract art and pop culture references, the artist is known for his carpet-like paintings that borrow and marry influences from a vast range of sources. With the help of Nick Buckley Wood, Sotheby's Private Sales Director and a longtime friend of the artist, Kour Pour is able to explore a visual dialogue between his paintings and rare antiques, while recreating a symbolic mise en scène of the Silk Road.
Tauted as a special opportunity by the artist himself, Kour Pour is excited to have Sotheby's historical treasures as part of the exhibitions, which isn't something that's accessible or commonly showcased in general galleries. "When you go to museums, they always do exhibitions based on geography or time period, but I've always wanted to mix these themes together — just like what my family is like, and I always wanted to incorporate this idea into my shows," said Kour Pour. He adds, "I wish museums would do more of this, where they would pair things together based on their connections rather than their differences. It feels like I'm able to do that here, even though things are from different time periods, countries, and cultures, so it's interesting to put them together and see their similarities."
Ahead of the exhibition opening, Kour Pour walked Hypebeast through the unique setting of "Ten Thousand Things & One Suchness," where he enlightened us on how he discovered his style, creative process as well and the ideas behind the paintings.
Did the process of finding and developing your art style come naturally to you? Or was it something that took years and experimentation for you to discover?
I started with the more traditional carpet paintings, and I would find images of them in museum catalogs, and then turn those into large-scale paintings. I started finding carpets that had more figurative elements from the 16th century and around the Silk Road period, where you would see images from different places. I feel like that gave me access to create my own imagery and compositions.
I've been doing these works for many years, and I've collected huge image banks on my computer. It could be images from online catalogs, photos from my travels, or anything I see that piqued my interest. After that, I'd create the composition on the computer, which usually takes a long time. I'll always start with an idea or theme for a painting like that first.
What was the creative process behind this exhibition like? Were there anything that were different from your usual approaches?
This was the most intense work period I've ever had, and I feel like I was able to make a lot more artwork than usual. I've had paintings like this in the studio for like four years that I don't necessarily work on every day. But then if I work on something very intensely every day, I can get it done much faster.
I have friends at the studio who assist me in making the paintings as well because there's no way I can do all of this on my own. Making these paintings is a collaborative process, which is similar to how traditional carpets and Japanese woodblock prints were made.
This way of working really reflects you as a person, as you mentioned that your upbringing has always been very community-based.
I think as time goes on, that part of my identity has become even more important. When you move to somewhere foreign with no family or friends, you have to create your own community. This idea is definitely in my artwork, which offers an access point for people coming from all over the world, and that's really important to me.
Your older works tend to have a more washed-out palette which seems to emulate the look of aged carpets. Whereas, the paintings here are much more vibrant. What is the thought process behind this direction?
Normally I'd sand my paintings to give them a washed-out look, which I initially tried for one of the paintings here. It just didn't feel right for some reason, so I ended up re-painting it, which is how I ended up with this color scheme. It looks a lot more dynamic with the solid indigo blue, which reminds me of Yves Klein Blue and the Ishtar Gate. It's a very mysterious, but calming blue, which just goes with the graphics on the paintings.
Kour Pour's "Ten Thousand Things & One Suchness" is currently on view at Sotheby's Hong Kong until Oct 19, 2023. For more information, visit the exhibition's dedicated webpage here.
Sotheby's Hong Kong Gallery
5/F, One Pacific Place,
Admiralty, Hong Kong
Elsewhere in art, Shepard Fairey explores poignant themes and choices in "The Future Is Unwritten."