Meet Bling, HYPEBEAST and POPSHOP LIVE's Newest Host of Upcoming Livestream Series
Tune in to see the latest drops in apparel, home decor and outdoor gear, hosted by media personality and fashion influencer Bling.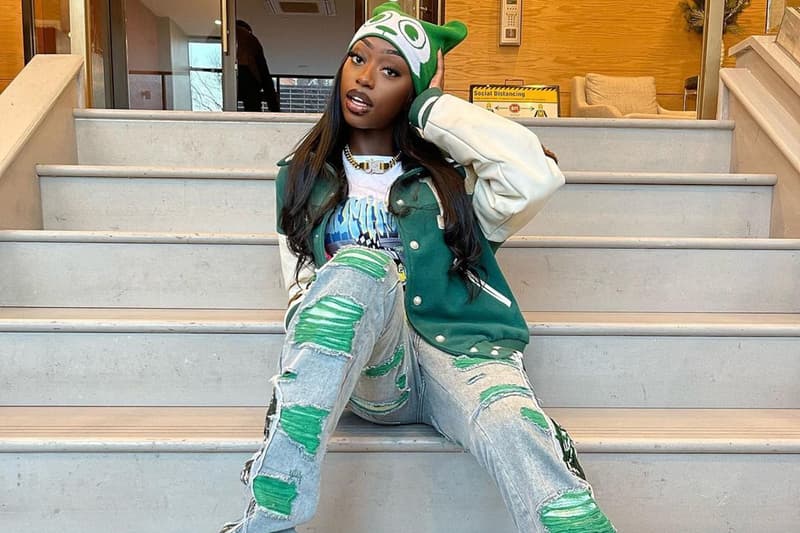 Hypebeast and mobile e-commerce streaming platform POPSHOP LIVE have announced media personality Rama Sall, a.k.a. Bling, as the new host of its upcoming livestream series slated to air on October 5. The series will present up-and-coming brands and on-trend drops in home decor and outdoor gear, hosted by fashion influencer Bling.
POPSHOP LIVE is a livestreaming shopping app at the intersection of social, e-commerce and entertainment, founded by Dan Dan Li. The company aims to empower millions of sellers by equipping them with the tools needed to run and manage a dedicated customer base, while providing an exciting and interactive live-viewing experience for communities interested in tech, fashion, gaming and more.
Chosen from a handful of candidates, Bling demonstrates a captivating on-air presence and has a natural affinity for on-trend reporting, drawing inspiration from her work in fashion, New York streetwear and music. Bling is a Bronx native of Senegalese descent. Throughout her career, Bling has collaborated with brands across the city, including D'usse, Roc Nation, Paper Planes, VFILES, Foot Locker, FILA and more. The savvy influencer proudly reps her hometown, and across her drool-worthy Instagram, harnesses a confident approach to the sporty-chic trend and contemporary fusion of high and low fashion.
With Bling at the fore, viewers can expect a refreshing take on the livestream format while tuning into in-depth product breakdowns featuring drops from emerging brands. POPSHOP LIVE offers a collaborative shopping platform where viewers can chat about featured products in real-time. Each livestream will present a series of products allowing viewers to actively engage, comment and connect with Bling on air while securely purchasing items that pique their interest through the platform.
To kick off Hypebeast's first show, viewers will be entered into a raffle for sharing the show link found on the Hypebeast store within the POPSHOP LIVE app. Winners of the raffle will be announced live on air and will receive a $20 USD discount on their first purchase during the livestream shows. Tune into Hypebeast and POPSHOP LIVE's first show here on October 5 at 4:30 p.m. PST / 7:30 p.m. EST. The next show will air on October 12.