Jeffstaple Brings Streetwear to the NFL, Launching a Collection That Will Withstand the Test of Time
Speaking with Hypebeast in an exclusive conversation about how the collab came about.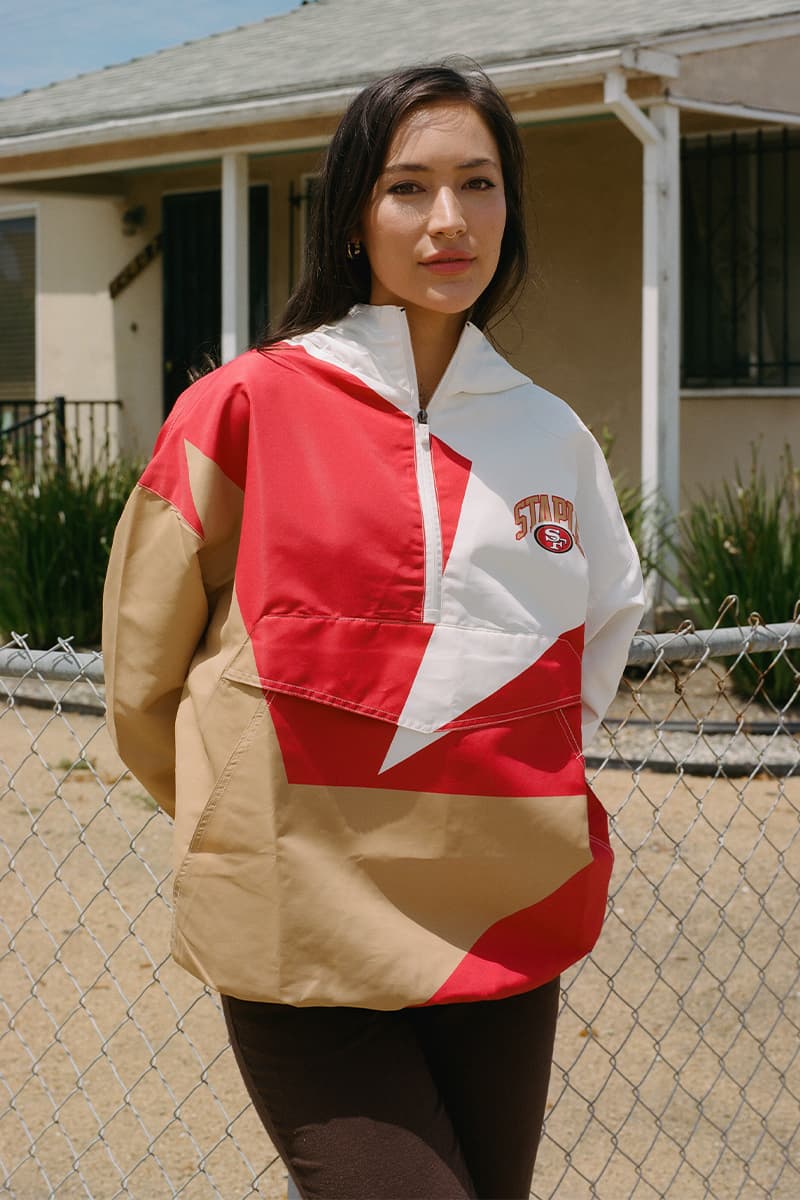 1 of 10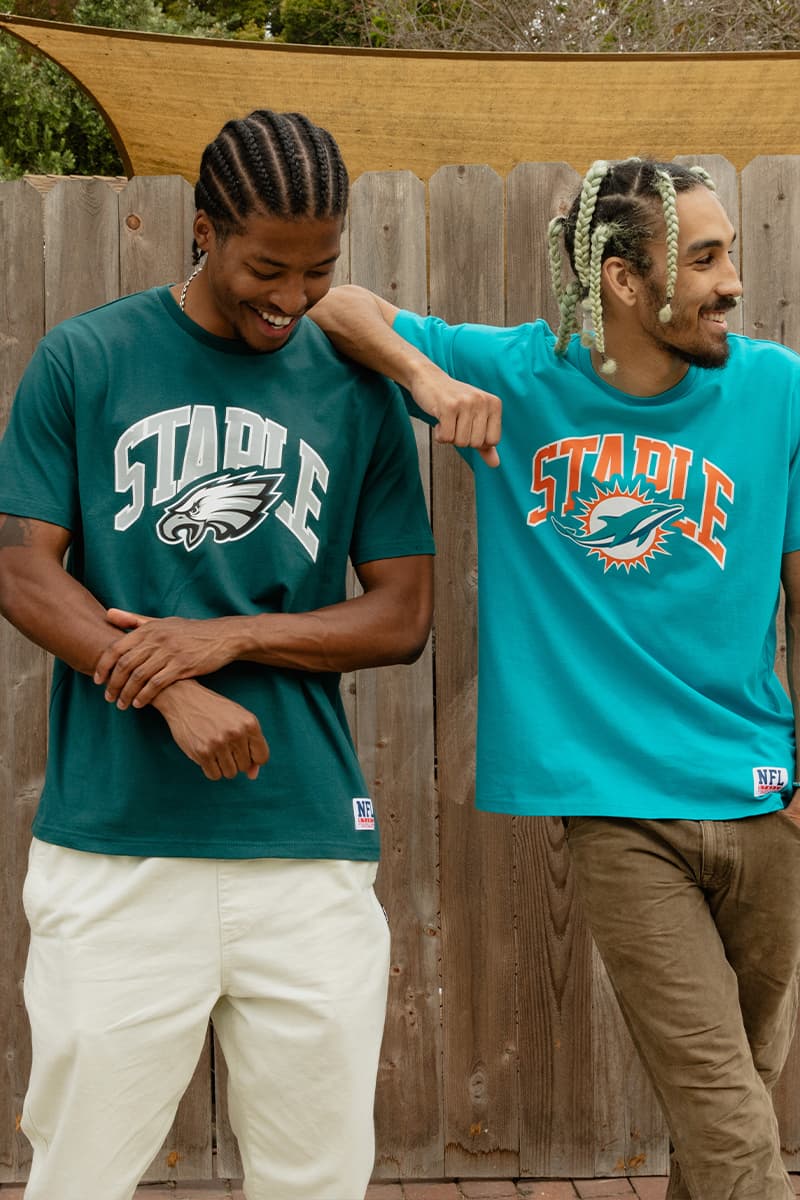 2 of 10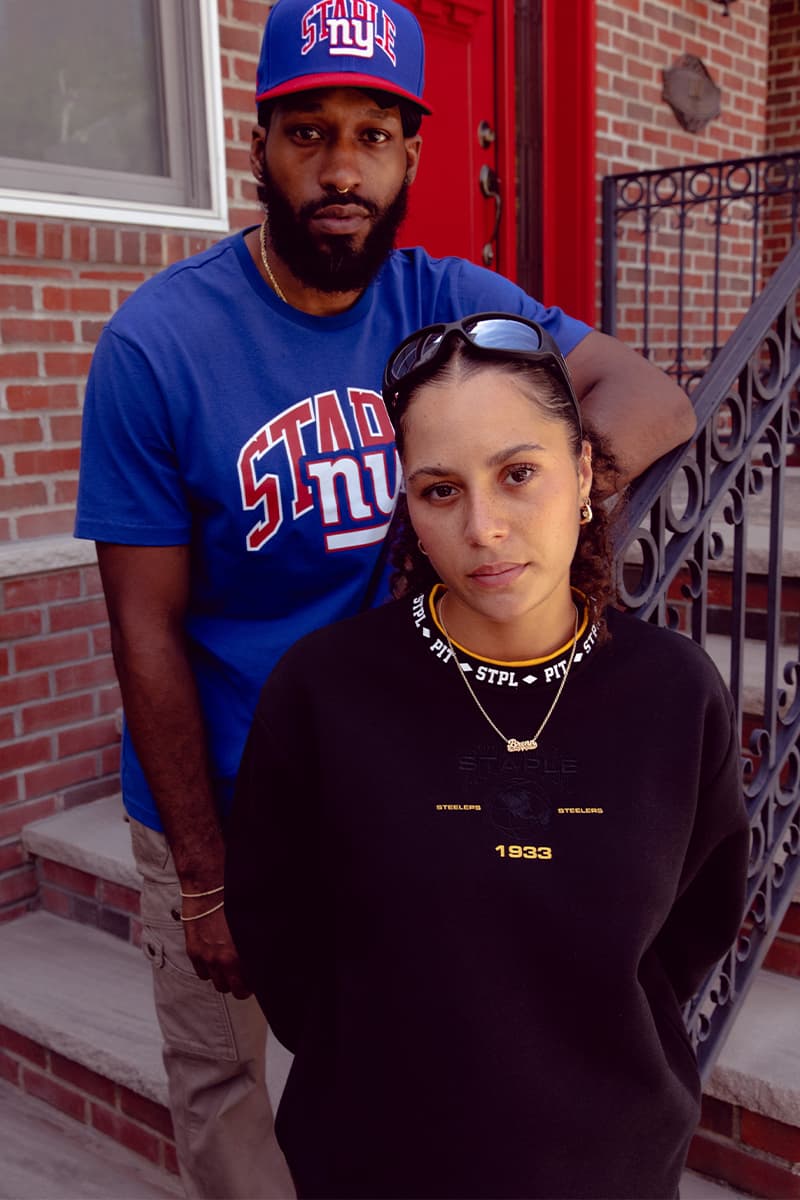 3 of 10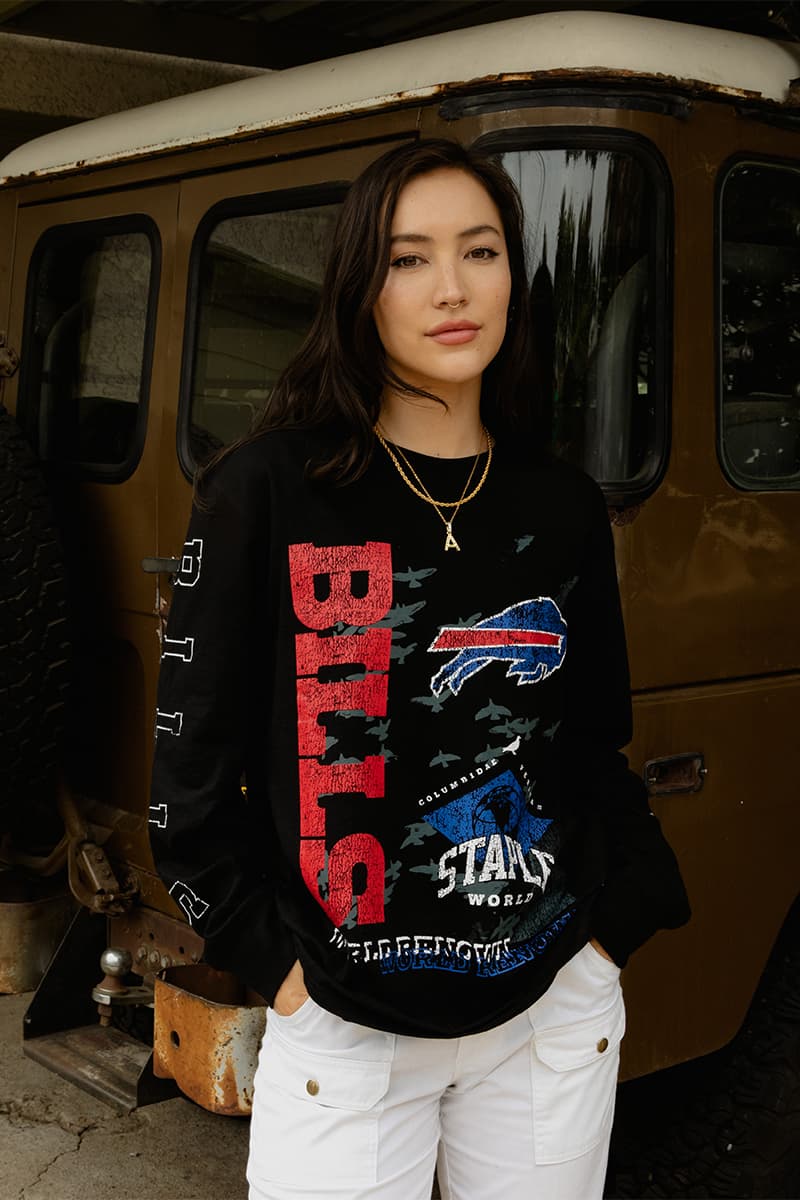 4 of 10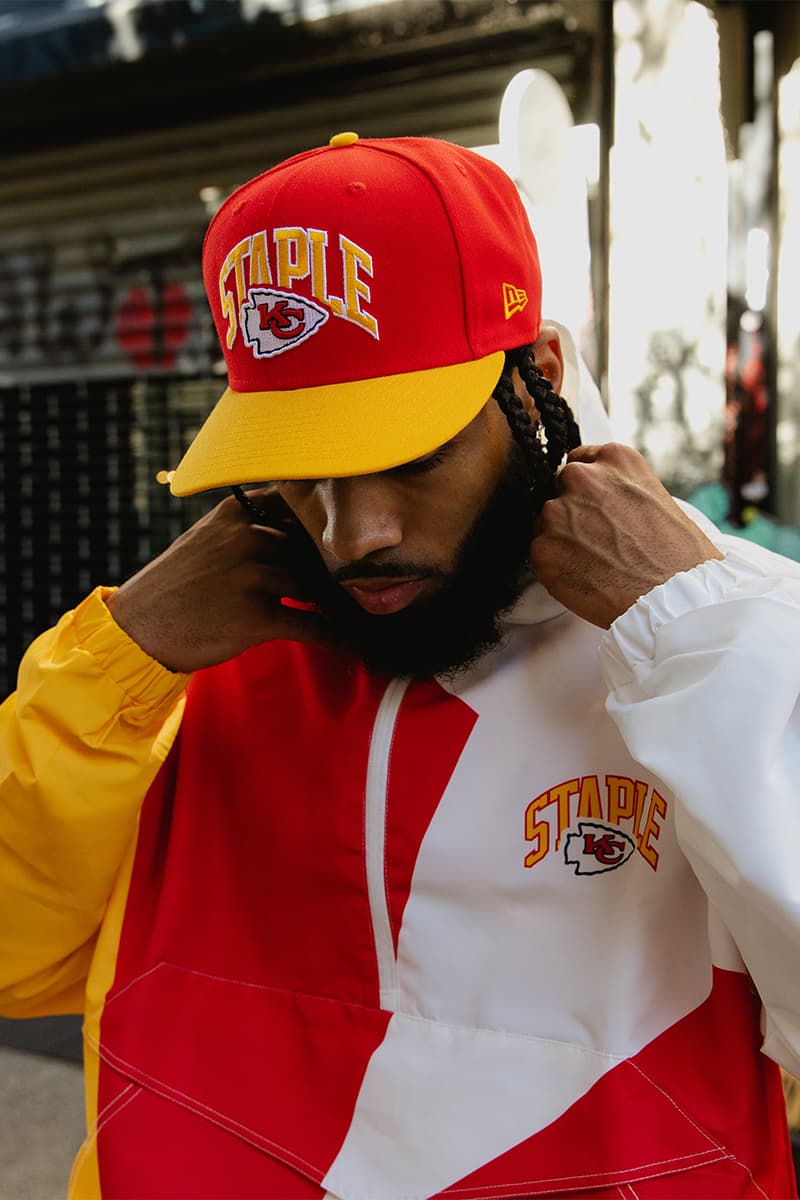 5 of 10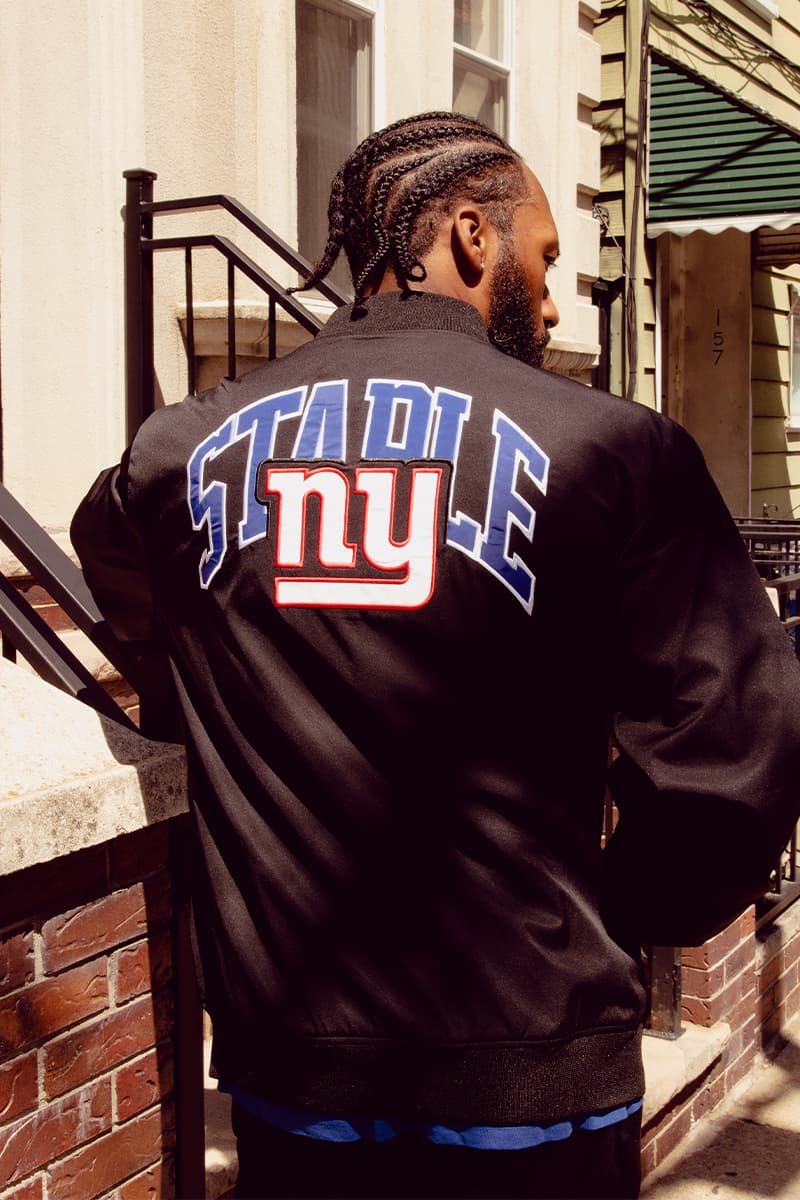 6 of 10
7 of 10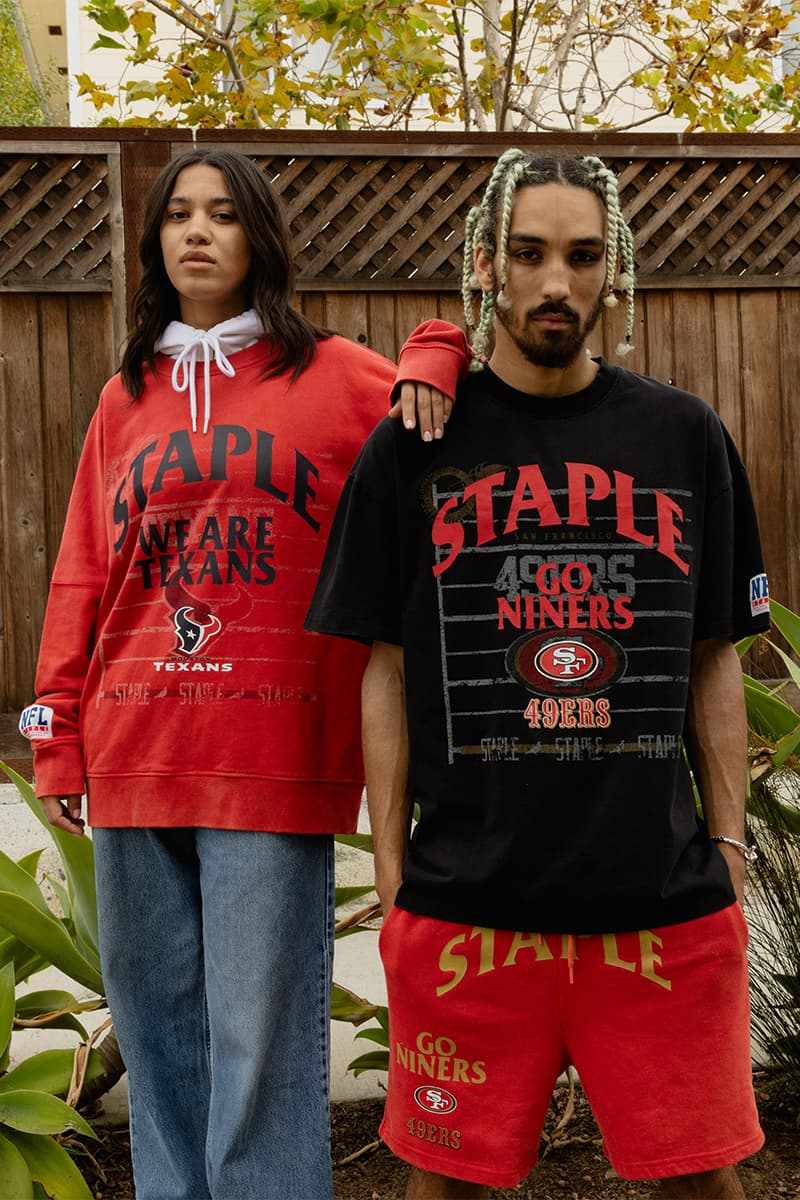 8 of 10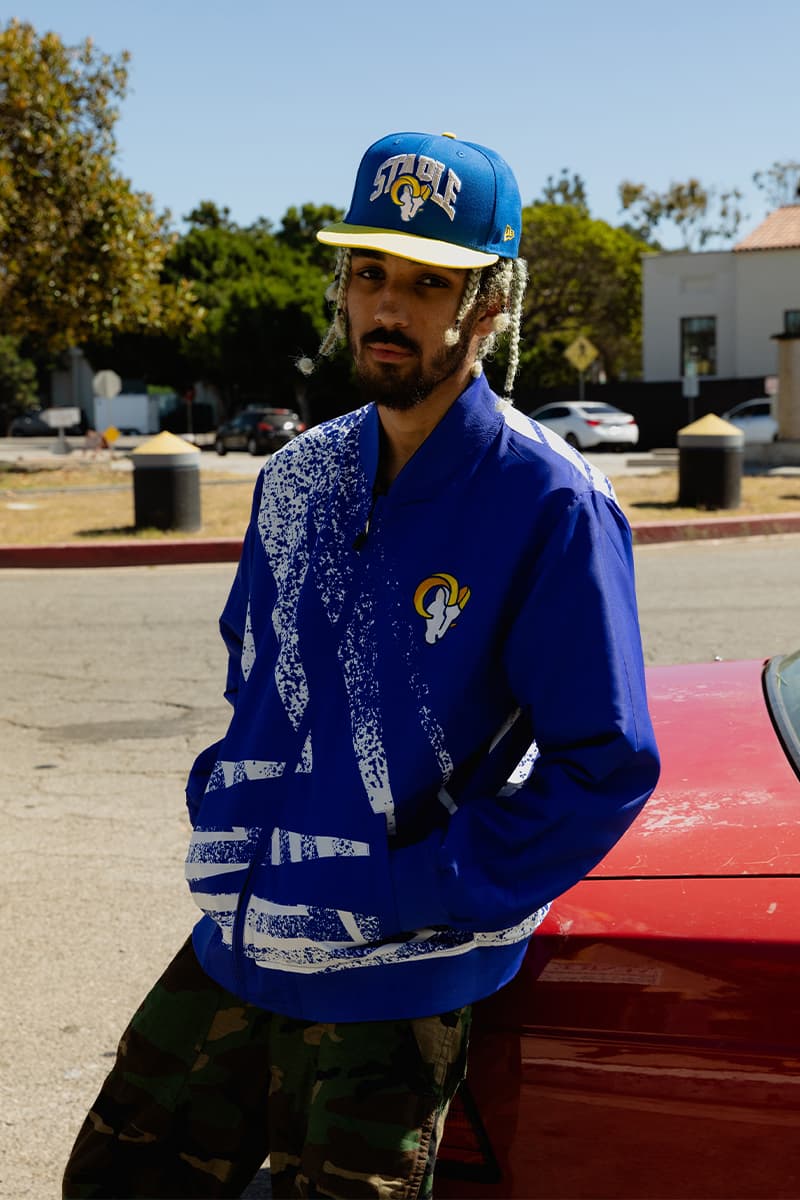 9 of 10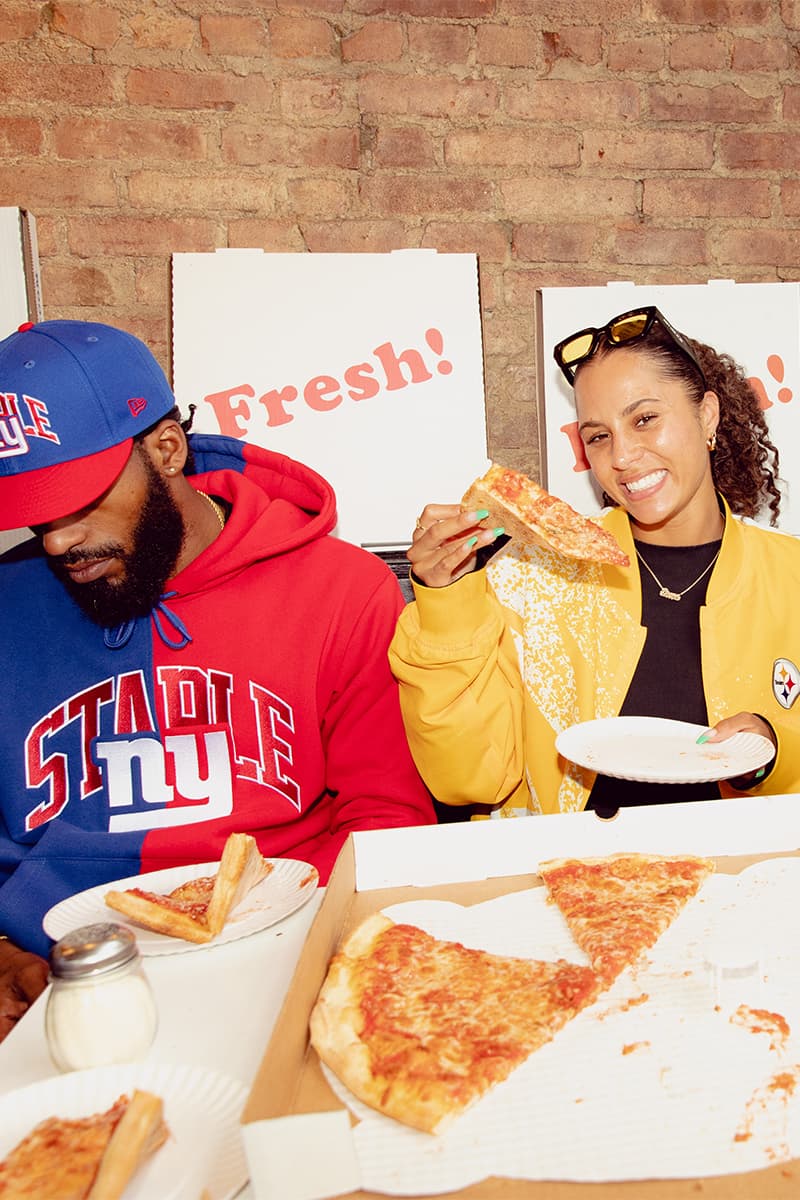 10 of 10
With over 25 years of experience, jeffstaple continues to cement himself as the OG influential figure in the world of streetwear. In almost three decades, the designer has created his own cult following, known for his infamous STAPLE brand and "Pigeon" logo. With ample collaborations under his belt, including the widely discussed STAPLE x Nike SB "Pigeon" Dunk and his most recent collaboration with Crocs, Jeff continues to prove that he is a force to be reckoned with, in the sneaker space. While that is the case, the founder of the quintessential streetwear brand is only scratching the surface of what he can bring to the culture.
Stepping into a brand new venture, Jeff has partnered with the NFL to bring sports and streetwear fans a selection of streetwear-inspired products. The new collection marks the first time a brand has collaborated with all 32 teams in the league to produce an assortment of fan apparel, inclusive of t-shirts, hoodies, sweaters, outerwear, and hats, all of which are street style essentials. With the help of Fanatics, the Staple x NFL collaboration intersects the fandoms of the sport with streetwear culture and fashion, all in one. Hypebeast caught up with the designer himself to discuss just how he plans to transform sports merchandise into "staple" sportswear and streetwear pieces.
Jeff spoke of the unique partnership with the NFL and how it is all kicking off to becoming a nationwide, and hopefully, global phenomenon. The designer explained that he owed it all to a "chain of events" that began when he worked alongside the Overwatch League, which in turn opened the doors for his brand to expand its collaborations with sports leagues. In the midst of discussing the beginnings of the project, Jeff shared his most memorable NFL moment and how this new endeavor felt like a full-circle moment. Growing up in Detroit, he looked to the Detroit Lions and particularly, a running back by the name of Barry Sanders, who possessed a humble mentality that allowed him to have longevity and consistency in his career. With this mentality in mind, Jeff designed an entire three-part collection for his NFL collaboration with the ambition that it will withstand the test of time.
There are three sections of the collaboration: "Core," "New Age Throwback," and "Fundamentals." What inspired each of these avenues of design and how do they differ from one another?
The reason why we decided to do three collections is that I realize that not only our brand STAPLE, but jeffstaple speaks to a lot of different people. We're not so niched anymore. We've been around for a quarter century and we're not the new kids on the block that talk to the 1% of the coolest kids.
I recognize that for example, when I talk to Hypbeast, I know that there are kids that are cooler, more cutting edge. I recognize my stature and when I do this collection, I recognize that I'm talking to people that have been in streetwear for 30 years and people who have discovered streetwear this week. I wanted something democratic and one that everybody could understand, so it's probably louder and more youthful.
All 32 teams are exhibited in the first two collections mentioned. The last collection combines all NFL teams together.
Do you have a favorite piece in the collection?
There are two styles that I love that have definitely taken inspiration from what's happening in vintage and thrifting. Some of these pieces look like they came straight out of a thrift shop – there's even a piece that has a hoodie under a shirt. It just goes back to the era I fell in love with in the '80s and '90s with NFL in my childhood. There's a jersey-looking piece in the collection where it is actually a long sleeve crewneck with the numbers on it and graphics on the neck lining. This one's really cool to me because we weren't actually allowed to do field jerseys, so we had to go around it with a sort of hacker mentality and navigate as close to the rule as possible, which is what streetwear culture is all about.
Each team in the NFL has its own core values – how do each of the team's own characteristics play a part in inspiring the designs for the collection?
We actually got the brand guidelines for every single NFL team to work on this. And I didn't even realize this but every NFL team has its own slogan, it exhibits who they are to the people representing themselves with the sports team. That representation – that's what the community is all about and it's similar to streetwear. When people wear a Supreme or an Awake or STAPLE shirt, they really feel like they're part of this movement.
The cool thing about this collaboration is being able to use the STAPLE "Pigeon" mascot – which I have taken a lot of influence from sports teams. When it comes to my designs and referencing past streetwear eras, I didn't have to because I was referencing sports trends.
From a design perspective which team's jersey design do you gravitate towards?
Detroit's my favorite team. There's something so unique about the Detroit Lions' color blocking in blue, gray, silver, white and black. The second team is the Pittsburgh Steelers. If you look at the Steelers' logo, they have their main colors being black and yellow and white, but then inside they have this flag and the diamonds in different colors that make it more complex to design.
How much of the "graffiti artist mentality" that you so often discussed has been utilized for this collaboration with the NFL?
Yeah absolutely. That is probably why we did three different collections. I want people to feel like the collection is like a volume dial where they could choose if they wanted to feel much more STAPLE and a pigeon or wanted to be much more NFL and for the team and the fan. The collection appeals to the STAPLE hardcore streetwear Hypebeast who might not be a huge fan of the NFL, but it also speaks to the hardcore NFL fan with minimal streetwear exposure. I think there's something for everybody in the sense that there are pieces that will speak to everyone equally well. And when you start to think about it that way, that's why the collection gets quite large.
Streetwear and sportswear have always gone hand in hand, what is it like colliding these two aesthetics?
I would say that if you did a DNA breakdown of street culture, sports would be a huge chunk of that pie. I think street culture and sports are intrinsically tied forever. People are still waiting in line for Air Jordan 1s because of the man who did the dunk from the free-throw line. I think sports is just so rooted in pure skill and performance with no BS. We still fall back on sports because we know that athletes like Serena [Williams] are great. That is a statistical fact and not just hype.
I think the sports industry is forever tied to streetwear. With this collaboration, I honestly put the weight on my shoulders. I feel that if this is a bomb or a terrible collaboration, I'm actually affecting every other streetwear brand's opportunity to do this. If I do something too risky or hardcore, they might think, "It's still too niche. It's still too hardcore, we should pause on all streetwear collaborations for the next five years." I know that's how large corporations think and I really put that pressure on myself because of my position in the industry. It's my job to help keep the door open for the next generation to come in.
With 25 years in the industry, you saw it go from being a niche interest to becoming a global interest. How do you think the street style has evolved over the decades?
I think there are many different entry points into the industry. There's someone who's a multimillionaire and their first entry into streetwear. On the other hand, there could be a kid who works at McDonald's and makes $12 USD an hour and their first entry into streetwear is a dad cap they bought at the mall. Both of these people are in the culture and both are in the bubble.
It's important for me that when I design, it's more so democratic than it is elite or exclusive if you will – especially because the NFL is democratic and sports is democratic and because of my position in the field. I think if Virgil [Abloh], may he rest in peace, did a collaboration with an entire league, he might do a more exclusive luxury version because that's what people know him for. But I think, for me, the vision that I put myself in as an ambassador, I want everyone to enjoy it. With this collection, I feel like if you're a fan of the NFL, you should not have to pay crazy prices or wait in a crazy long line for this. This is why Fanatic is great as a partner – they make it as accessible and easy as possible.
You predicted a few years back that collaborations will continue to spawn, especially those with high fashion. Some have said that there are too many on the market. What are your thoughts on streetwear collaborations saturating the market?
I think they're gonna continue to proliferate and they're going to continue to increase in the amount you see. But the ones that stand the test of time and the ones that really last forever are going to be fewer and farther in between. The reason for that is that the term collaboration is now a marketing touch point. Major collaborations will still make the headlines, but the problem is, will they last? Nowadays, you can't expect collaborations like that to last decades.
Just to wrap things off, do you have a favorite NFL player when it comes to style?
Oh definitely, OBJ. He's like the Pharrell or Kanye of sports.
Fans can shop the official STAPLE x NFL collection at Fanatics, NFLShop and select NFL team online stores and stadium shops.