Apple Will Reportedly Expand Dynamic Island to Entire iPhone 15 Lineup
The feature launched earlier this month with the new iPhone 14 Pro and Pro Max.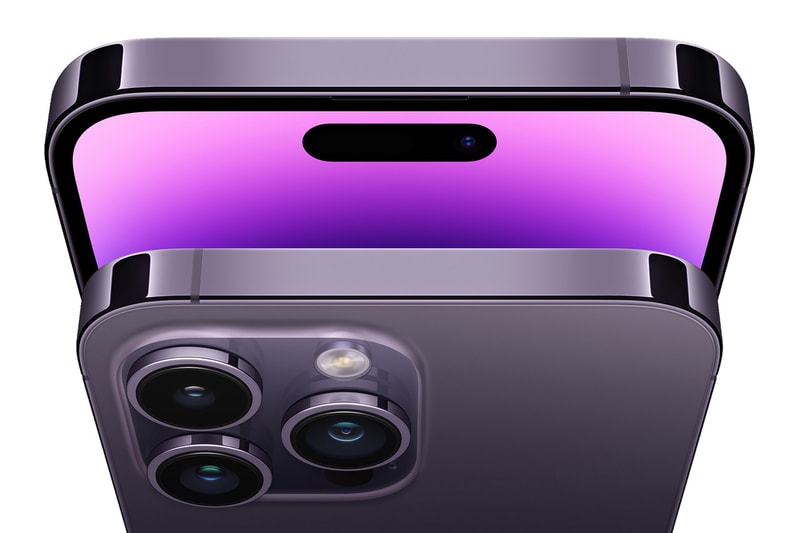 Apple will reportedly be expanding Dynamic Island to the entire iPhone 15 roster when the four new models are released next year. MacRumors was the first to report the news, citing a tweet from industry analyst Ross Young.
"Dynamic Island expected on standard models on the 15," Young wrote.
For those unfamiliar with the recently-launched feature, Dynamic Island is a black pill-shaped notch that appears at the top of the iPhone 14 Pro's screen surrounding the camera and Face ID sensors.
The Island is intended to streamline access to useful information such as if AirPods are connected to the device, the next action of a mapped route or what song is currently playing on Apple Music. It can also show incoming calls or how much time is left on a stopwatch, among other day-to-day uses.
When a user taps on the Island, it'll expand to give them additional information. For instance, if a route is logged into Maps, the expanded Island will show the next few directions.
Right now, Dynamic Island is only available on the iPhone 14 Pro and Pro Max. In the forthcoming iOS 16.1, the feature will be integrated into live activities in third-party apps.
Young additionally shared that he doesn't expect the iPhone 15 lineup to be equipped with an LTPO display, a type of backplane technology involved in OLED displays, "as [the] supply chain can't support it."
In other tech news, an Apple teardown has revealed that the iPhone 14 might just be the easiest to repair yet.