Missy Elliott Gets Hometown Street Named After Her
"I am forever GRATEFUL," the revered artist shared.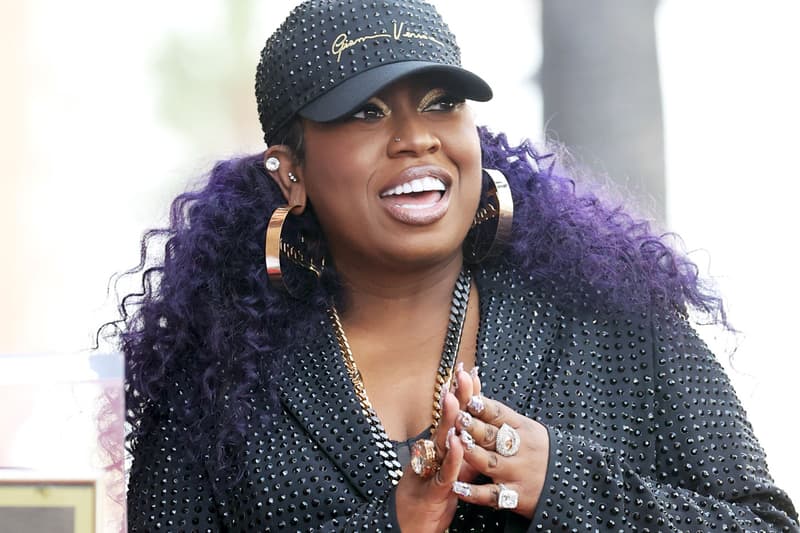 Missy Elliott is officially getting a street named after her in her hometown.
According to reports, Virginia's Portsmouth City Council unanimously voted to rename a portion of McLean Street to Missy Elliott Boulevard in honor of the Portsmouth native and to "enhance the City's recently-rezoned Entertainment District." The street is home to the likes of the Victory Crossing Shopping Center, Tidewater Community College and the upcoming Portsmouth Rivers Casino.
"I am forever GRATEFUL," the artist shared on Twitter. "P-TOWN VA #757 LOVE." She also celebrated the news on Instagram Stories, "Thank you @iamerincarter for initiating me having a street in my name in my hometown VA! Thank [you] to the whole city council." The story continued, "I have been Blessed with many awards but this hit different when it comes from home & I am PROUD to be a #757 2 up 2 down country girl! No matter where I go across the globe I am still P-TOWN ALL DAY baybeeeee. I am so Humbly Grateful God is good ALL THE TIME."
Elliott was born in Portsmouth and grew up in the Hodges Ferry community, where she went on to graduate from Woodrow Wilson High School, now named Manor High School, in 1990.
The street renaming was proposed by the artist's family friend Erin Carter, who explained during the city council meeting that the next generation can look to Portsmouth for inspiration, too. "We don't do a good job recognizing our own heroes that's right here from Portsmouth," Carter shared. "Growing up I learned that this same girl [Elliot] who's received all these awards, performed at the White House…she grew up right here in our city of Portsmouth. Children shouldn't have to look to another city to see greatness, because greatness resides in Portsmouth."
I am forever GRATEFUL?? P-TOWN?? VA #757 LOVE?

— Missy Elliott (@MissyElliott) August 10, 2022
Elsewhere in music, stream Megan Thee Stallion's newest album Traumazine.