Chance the Rapper and Vic Mensa Are Organizing a Music Festival in Ghana for 2023
Taking place in Accra's historic Black Star Square.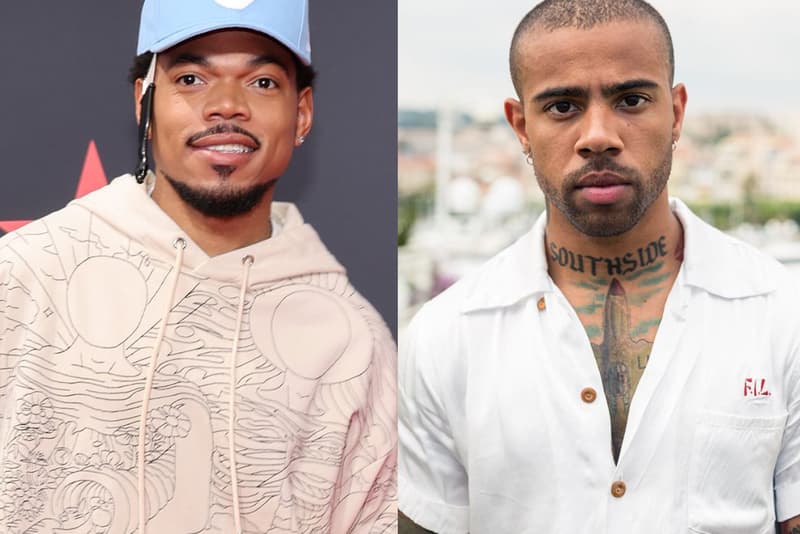 Chance the Rapper and Vic Mensa are teaming up to organize a music festival in West Africa called the Black Star Line Festival. The event is scheduled to take place on January 6, 2023 in Accra, the capital and largest city of Ghana, in its historic Black Star Square.
Like its location, Black Star Line Festival is named after a shipping company founded by political activist and journalist Marcus Garvey, which connected Africa's global economy.
"Founded in 1919, and operated by Black people, the [Black Star Line] would link America, the Caribbean and Africa, to global shipping and tourism opportunities," the festival press release explains. "The Black Star Line was a symbol of pride, not only for Africans, but also for Black people in all ports of call."
The Black Star is also displayed on the country's flag and shares its name with the government's fleet.
Chance and Mensa, who is of Ghanian descent, visited the country last week with a group of students from Chicago, where they first announced the festival at fashion brand Free the Youth's flagship.
View this post on Instagram
"When Vic and I started our careers and started touring, we did shows all over the US," Chance said at the event. Eventually we started touring in Europe, we did shows in Asia, South America, Central America, but we never had a chance to play our music for the people who support us the most."
"Everything we're doing is with the goal of uniting and building a bridge between black people of the diaspora and the globe, with the continent," Mensa added in a later statement about the festival. "And Ghana is the gateway to all of that."
A lineup for Black Star Line Festival has yet to be announced.
In other music news, Joey Bada$$ has shared the tracklist for his 2000 LP, featuring Diddy, Westside Gunn and more.