Steph Curry Autographed Rookie Card Could Auction for Over $500,000 USD
With bids already surpassing $400,000 USD.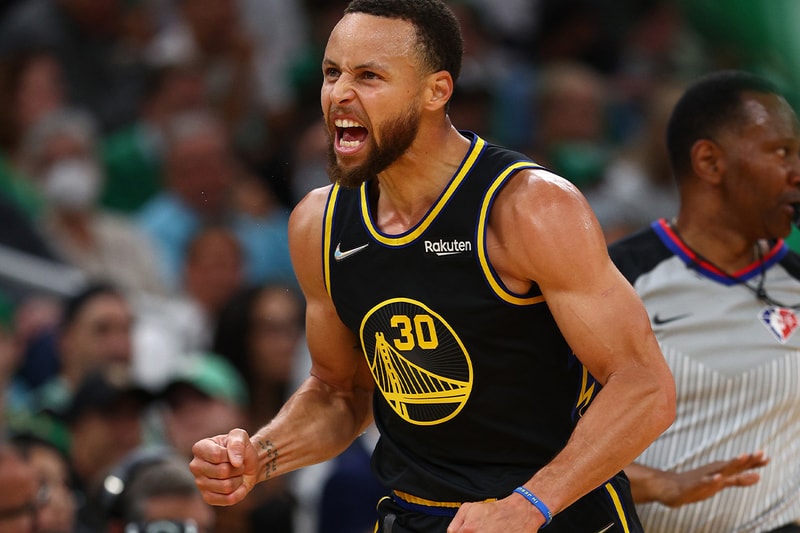 A rare Steph Curry autographed jersey patch rookie card has been revealed at PWCC Auctions. At the time of writing, Curry's Golden State Warriors rookie card has a current bid of $420,000 USD.
The 2009 National Treasures card for sale is number 93 out of 99 and has an overall gem mint 9.5 grading from Beckett, with a perfect 10 grading for the signature. According to reports, the card is expected to fetch over $500,000 USD when the auction ends on June 16. The prized rookie patch autograph card is described by PWCC Auctions as,
"The single greatest investment collectors can make in a modern NBA player is their RPA. Given the reputation of National Treasures, this multicolor patch and deeply struck auto, and Steph's sterling reputation on and off the court, this card presents an exciting opportunity to own a premier card of one of the NBA's active legends."
Since Curry and the Warriors have re-entered into the NBA Finals this year to face off against the Boston Celtics, Curry's card has seen an uptick in prices. Curry is considered one of the best shooters in the game. He is a three-time NBA champion who recently scored 43 points in 41 minutes of Game 4 of the NBA Finals to push the Warriors into a 2-2 series.
Place a bid or take a look at the coveted card here. Bidding for the RPA ends on June 16.
In other NBA news, LeBron James has plans to own an NBA team in Las Vegas.