Bodyguard Crashes Cristiano Ronaldo's $2 Million USD Bugatti Veyron Vitesse
Hopefully, it doesn't come out of his paycheck.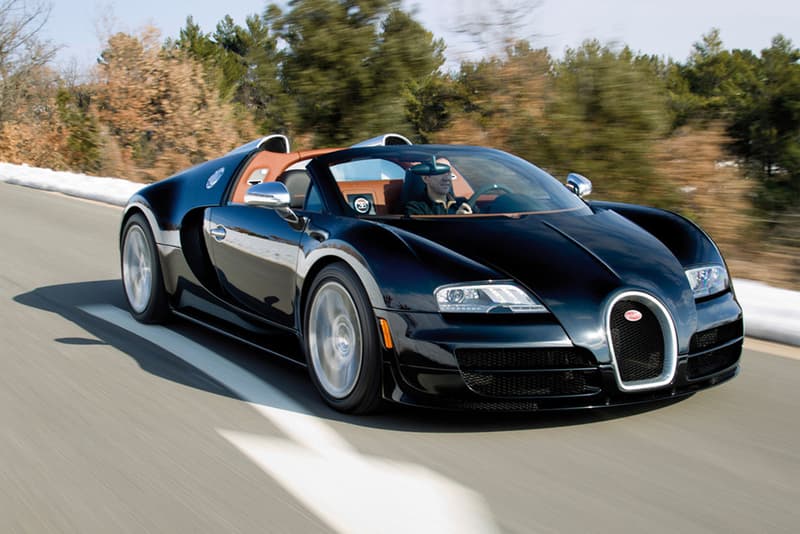 Cristiano Ronaldo's Bugatti Veyron Vitesse hypercar was damaged in Majorca, Spain yesterday. Arriving on the Spanish island for a family vacation, Ronaldo had both his Mercedes-Benz G-Class and $2 million USD Bugatti Veyron Vitesse shipped to his villa, where sometime yesterday, the latter vehicle was involved in an accident.
Reports indicate that the star footballer was not present in the Bugatti and that his bodyguard was behind the wheel and lost control of the 1,200 horsepower vehicle when taking a tight corner — eventually hitting a brick wall. The Bugatti was then seen wrapped in a blue tarp and taken away. On top of the hypercar and luxe SUV, Ronaldo also plans on spending time on his Azimut "CG Mare" superyacht that was seen anchored off the coast.
Thankfully, no one was hurt in the costly accident.
Cristiano Ronaldo's Bugatti Veyron crashed into a wall in Majorca

The driver – who is reportedly not Ronaldo but one of his bodyguards – lost control,skidded into a wall in the residential estate

The supercar was taken away in a blue tarpaulin as police launch investigation pic.twitter.com/gP3msuwVjP

— Lilian Chan (@bestgug) June 20, 2022
? An employee of Cristiano Ronaldo has accidentally crashed his Bugatti, worth €2 million, into a wall. ?️

The Portuguese was not in the car at the time of the crash and luckily no-one was injured.

? @UltimaHoracom pic.twitter.com/7gUdPW4STD

— Manchester United Updates (@MUUpdates247) June 20, 2022
In other automotive news, a one-off Ferrari Enzo "Bianco Avus" heads to auction for one night only.