Young Thug's Lyrics Will Be Used as Evidence in Gang Indictment
Further sparking the controversial use of rap lyrics in the court room.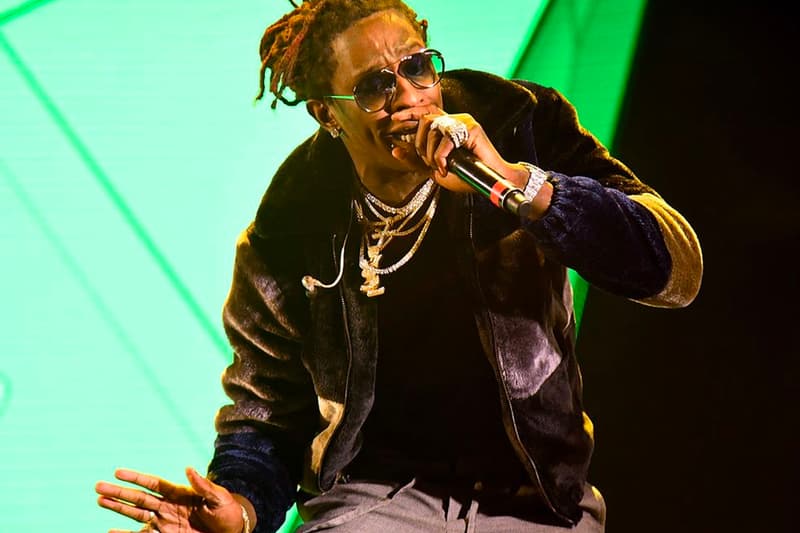 Young Thug's song lyrics will be used in his ongoing indictment wherein he, Gunna and 28 others affiliated with Young Stoner Life (YSL) Records have been charged with conspiracy charges to violate the Racketeer Influenced & Corrupt Organization (RICO) Act. The rapper has since been denied bond and is awaiting trial.
According to ABC News, the court will cite the Atlanta rapper's songs and lyrics from between 2016 and 2021 as evidence against him — specifically lines from the tracks "Take it to Trial," "Slatty," "Anybody" and "Ski." The prosecution believes that the use of lyrics in the courtroom will help preserve, protect and enhance the reputation and power of YSL Records, which was founded by Young Thug in 2016 as an imprint of the music label 300 Entertainment.
One lyric cited in the indictment came from Thugger's "Slatty" verse, "I killed his man in front of his momma, like f*ck lil' bruh, sister and his cousin/I shoot out/Kill 'em, not leaving a trace."
Young thug has since been denied bond and is awaiting trial, but his legal team is set to appeal their decision on bond on June 2.
Elsewhere in music, Rick Ross announcedd that he will be dropping two albums this summer.