Kelly Wearstler and Hagit Pincovici Cast Palm Leaves in Bronze for Collaborative Collection
Launching with a campaign shot inside Wearstler's Malibu home.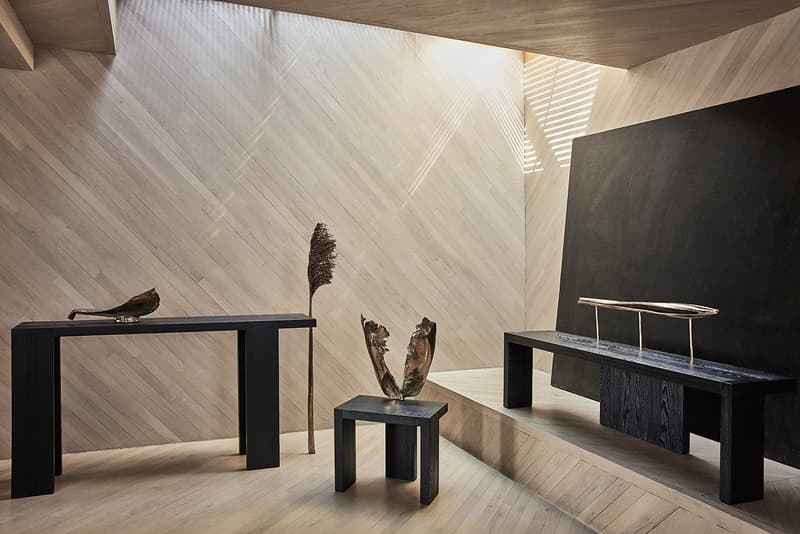 1 of 6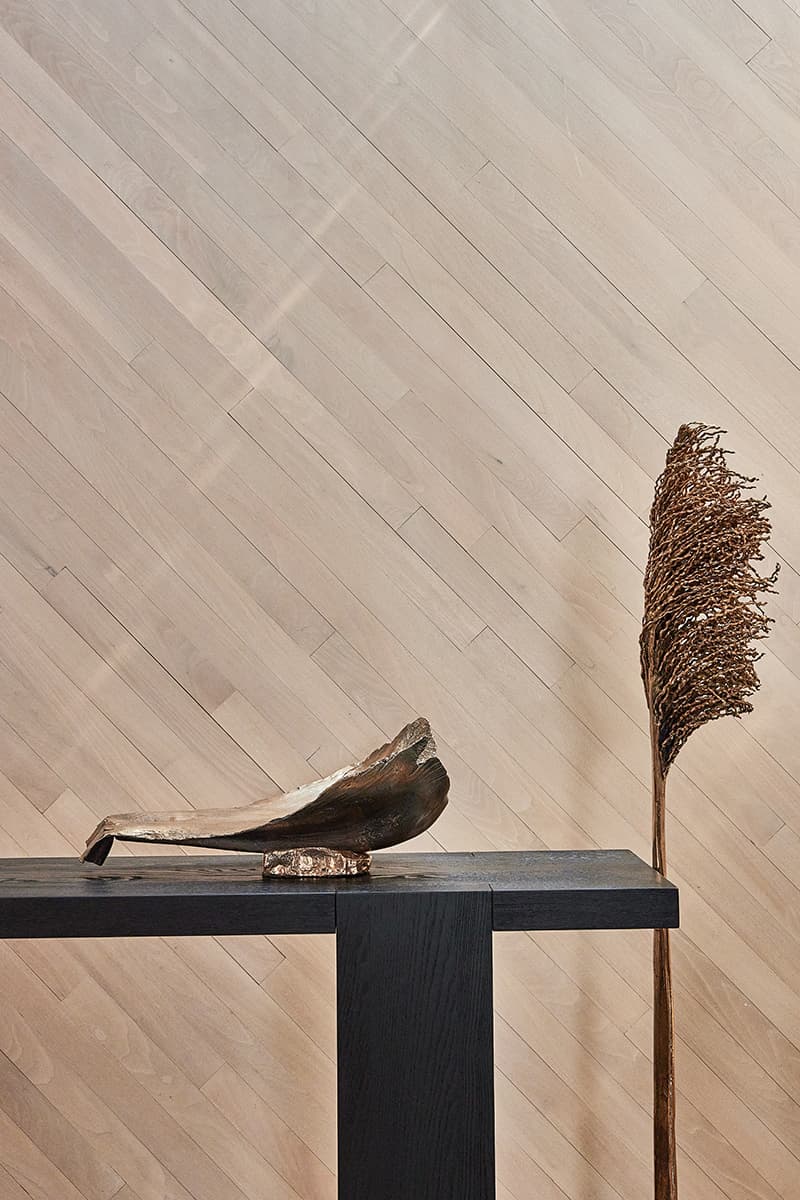 2 of 6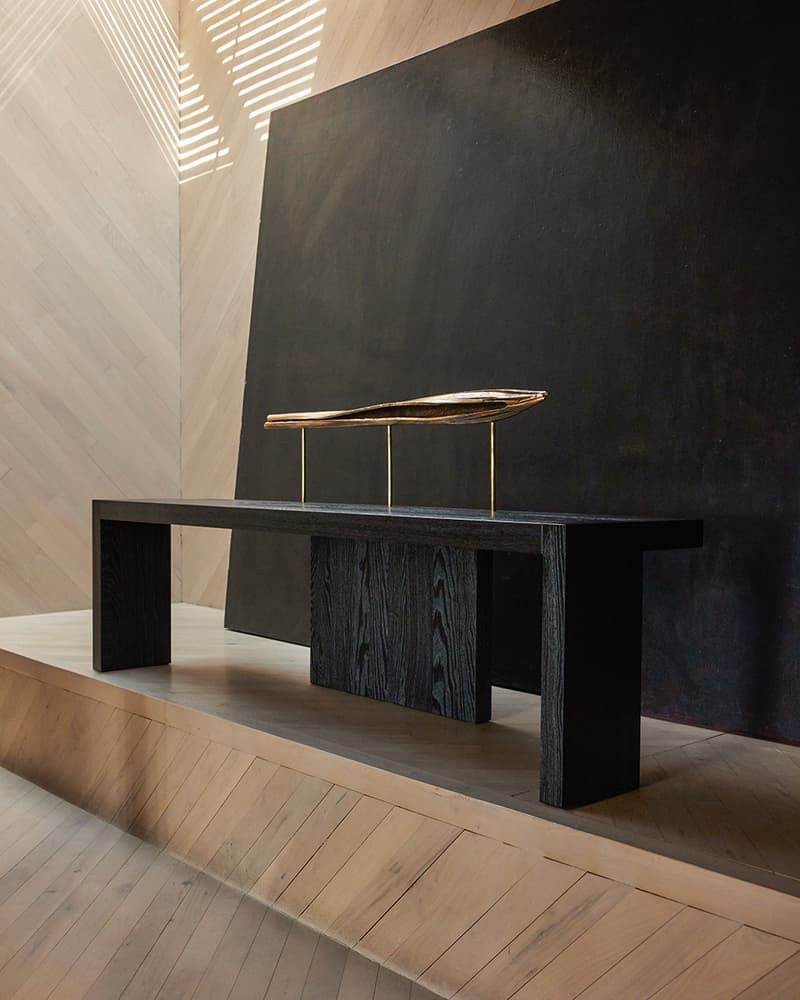 3 of 6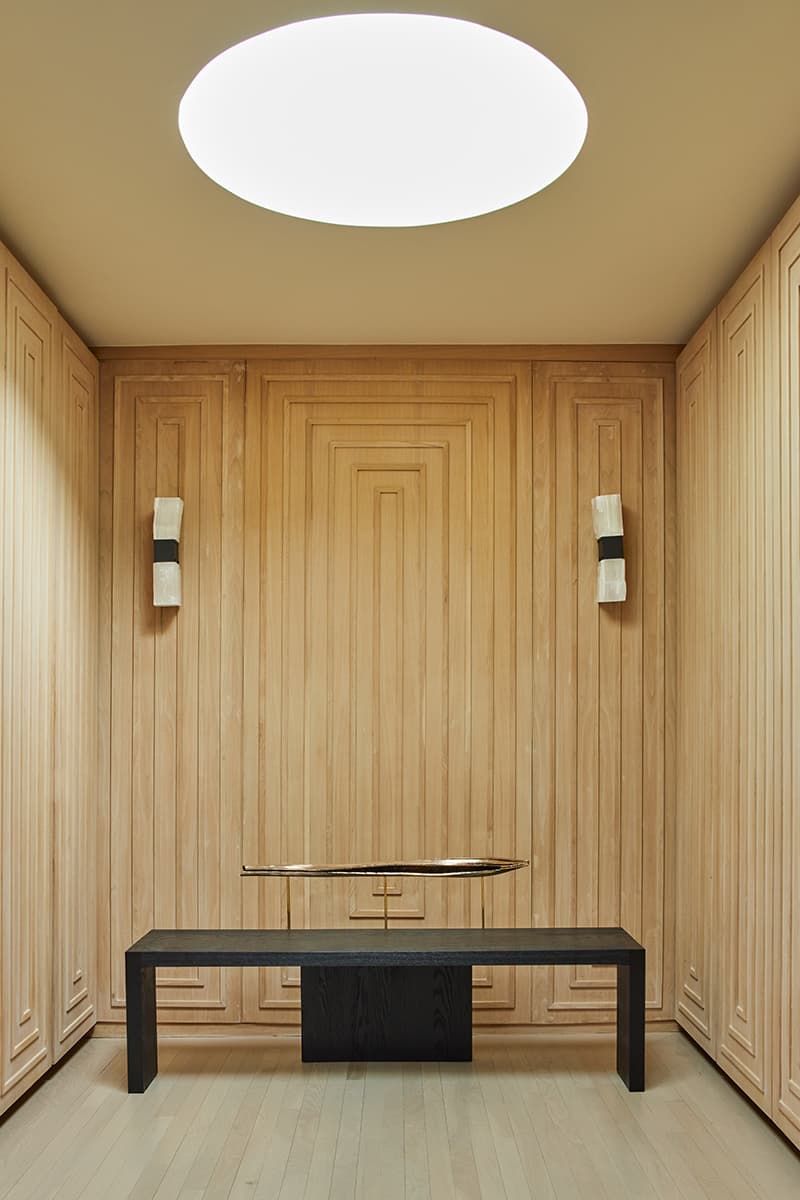 4 of 6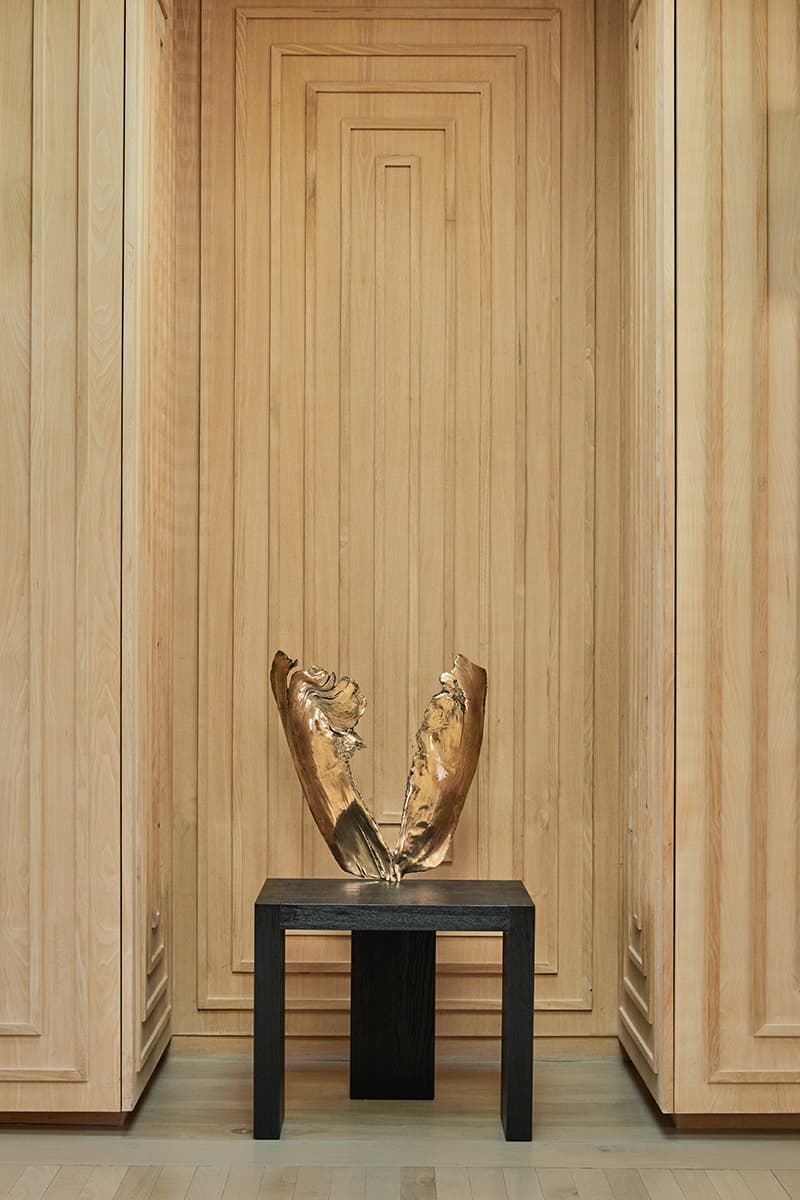 5 of 6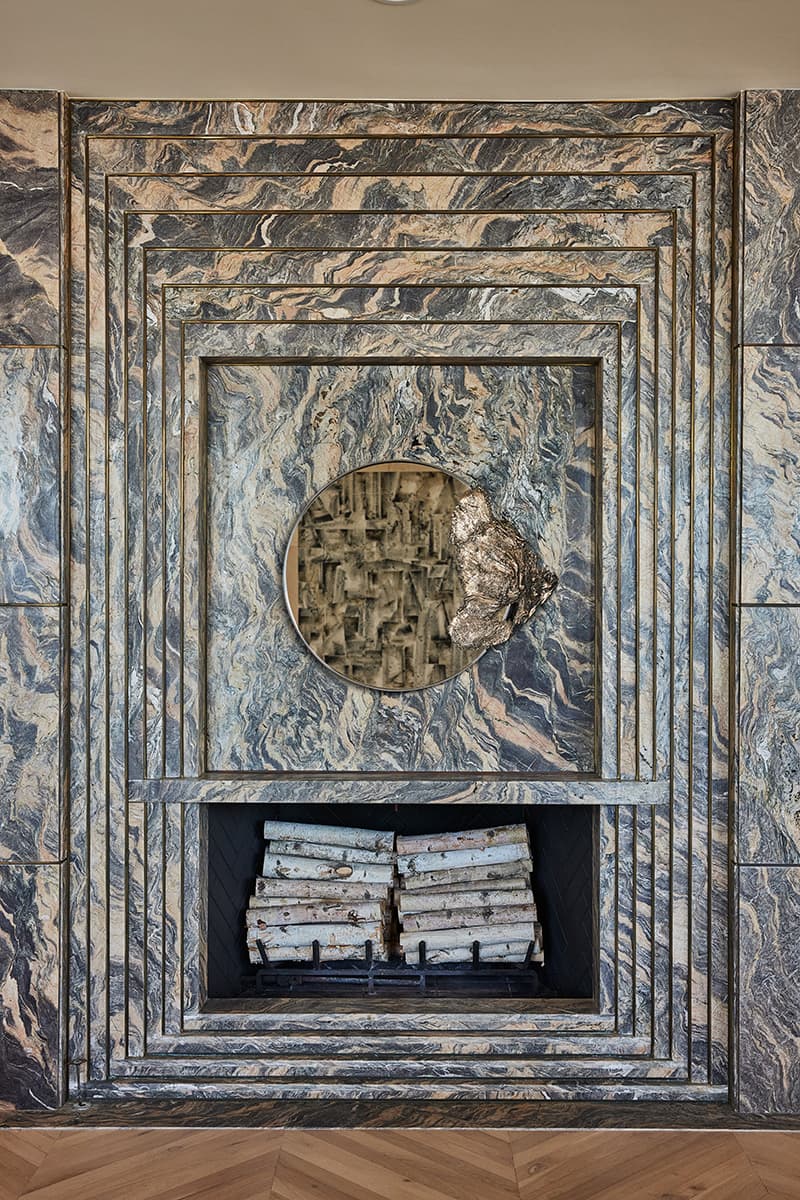 6 of 6
On face value, Malibu and Tel Aviv seem like very different places. But this new collection by Hagit Pincovici for Kelly Wearstler's online gallery is the result of finding similarities in their respective landscapes. Named "Third Nature", the collection's beginnings took place in the pandemic – a time at which, like many of us, Milan-based Pincovici was desperate to reconnect with natural spaces.
Each piece of the new collection features a cast bronze sculpture, which is incorporated into the dark-coloured, solid oak structure. Pincovici created the bronze pieces through a medative process, which saw her collect fallen leaves from plants and trees in her surrounding area while on daily walks. She wanted to take something that would otherwise be seen as rubbish, and immortalise it in a long-lasting material.
She took the foraged plants to her local foundry, who began experimenting on how to transform them into the bronze sculptures that would eventually become the focal point for her new pieces.
On this process, Pincovici said:
"The pandemic era has grown my empathy and admiration for nature. Nature, which was not accessible in our physical and domestic realm, proved fundamental to bringing us back to our center, the origin of creation. The Third Nature collection was born out of a need to reestablish and emphasize the existing link between humans and Mother Nature.

Those dead plants were gold for me. The project is an ongoing process of collecting plants, casting them, and creating a series of daily objects that surround us. By giving a new life to dead plants, we become more aware. Nature becomes part of us proactively, and we can improve ecological conditions and create memorable human experiences through design."
Together with Wearstler, she began to develop the forms for furniture – eventually creating a bench, chair, console, mirror, and sculpture that are each adorned with a cast bronze palm or date leaf.
"We both draw upon our surroundings and nature as major sources of inspiration, so it always feels effortless to collaborate," Wearstler said. "She is a designer with an artist's spirit and so it felt right to conceptualize a space [for her] in my online gallery."
Third Nature is now available to purchase from Wearstler's website, with prices ranging from $4,000 to $14,600 USD.