H.E.R. Has Mastered the Art of Songwriting
The 24-year-old R&B artist, who recently won her fourth GRAMMY, spoke to HYPEBEAST about her approach to craft and composition.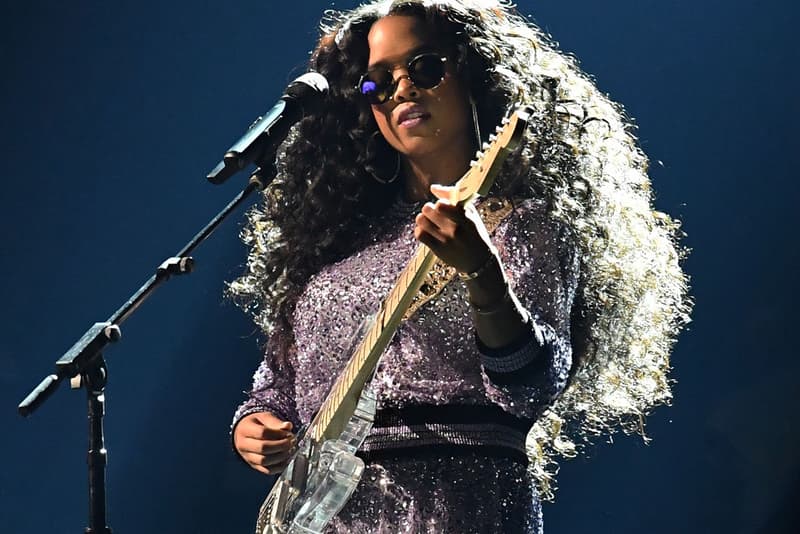 Celebrated among fans and critics for her vulnerability and poetic lyricism, R&B's H.E.R. has perfected what her audience often refers to as the "post-breakup ballad," though her music style knows no bounds.
Earlier this month, the singer, whose real name is Gabriella Wilson, secured her fourth GRAMMY for the original single "Fight for You," written exclusively for the soundtrack of Judas and the Black Messiah. Directed by Shaka King, the film is set in Chicago in the late 1960s and chronicles the betrayal of Black Panther member Fred Hampton (Daniel Kaluuya) by William O'Neal (Lakeith Stanfield), an FBI informant.
"There's a lot of soulful artists that have brought joy in music through pain," H.E.R. said of "Fight for You," which she co-wrote with Tiara Thomas and co-composed and co-produced with D'Mile. "With people like Marvin Gay and Curtis Mayfield, it's like music wasn't an escape. And so how can we make this feel-good song talk about something so heavy and touch on all of those themes?"
Influenced by 1960s soul and rhythm and blues, the resulting sound was an uptempo drum beat over which H.E.R. recounts the Black Panther's fight to be freed from the city's injustice and corruption.
"We landed on this funky baseline with this general theme: I'll always fight for you," she continued. "And I think that's something that's gonna live on because there's always something to fight for."
Right before getting to work on the song, H.E.R. explained that she screened the film in her music studio in order to bottle her raw emotions in real-time.
"I have to take myself out of it in the beginning," she said of the process. "That's always how I approach it. Like, okay, what's the story here."
As the lead track of Judas and the Black Messiah, H.E.R. embraced the challenge of embodying the ethos of the entire movie – not just one scene – in a song. She compared the experience to writing music for a personal project, like her debut LP Back of My Mind, and teased new music that she has yet to release. "Writing a song for my own album, it's all about what I feel in that moment," she said. "I'm not following anybody else's kind of lead or storyline other than my own, unless it's something that I've observed or have already been through. But it's mostly my diary."
While the singer has historically remained private, offering few interviews to press, she's ready to share her critically-acclaimed songwriting secrets with a wider audience. In collaboration with Studio, H.E.R. will lead an exclusive 30-day class titled "Stripped-Down Songwriting." In cohorts of 20, students will follow H.E.R.'s personal approach to creating hits, watching her write and compose two new songs, step-by-step. Working alongside the master songwriter, they'll each write two songs of their own.
"A lot of people ask me 'if I didn't do music, what would I do?' I've always said I wanted to be a teacher or teach music," she said.
"I love to analyze, explain, and dive deeper into certain processes in music and in the history of music."
The singer envisions the class as being comprised of artists and musicians from a variety of backgrounds and skill levels. "If anything, this is great for people who don't know anything about songwriting," she noted. To participate, she added that "you don't even have to play an instrument."
"People get intimidated and they think, well, 'I don't play piano,' but melodies can come from anywhere, just from your head."
When it comes to songwriting, H.E.R. maintains that there is no formula to writing the perfect song. "My process can start in so many different ways," she explained. Even so, she said that finding inspiration and harnessing that energy are skills that can be fine tuned.
"I think that this class kind of helps you find your process as opposed to giving you a process."