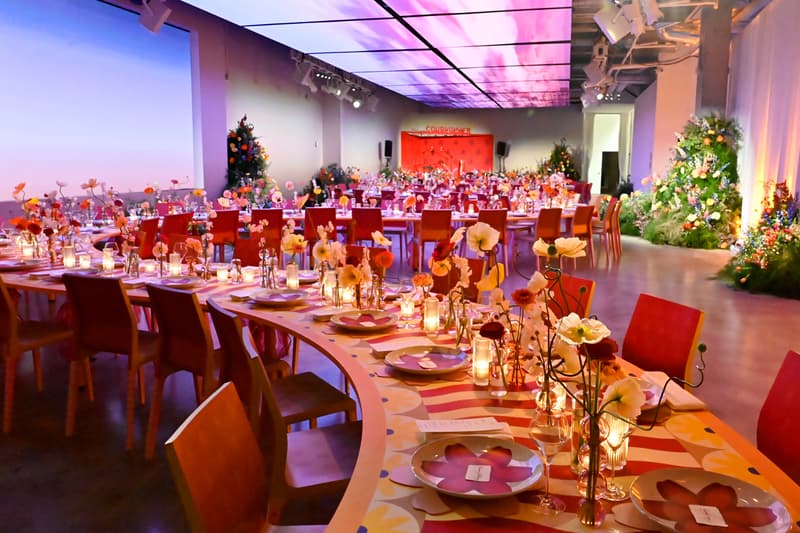 1 of 5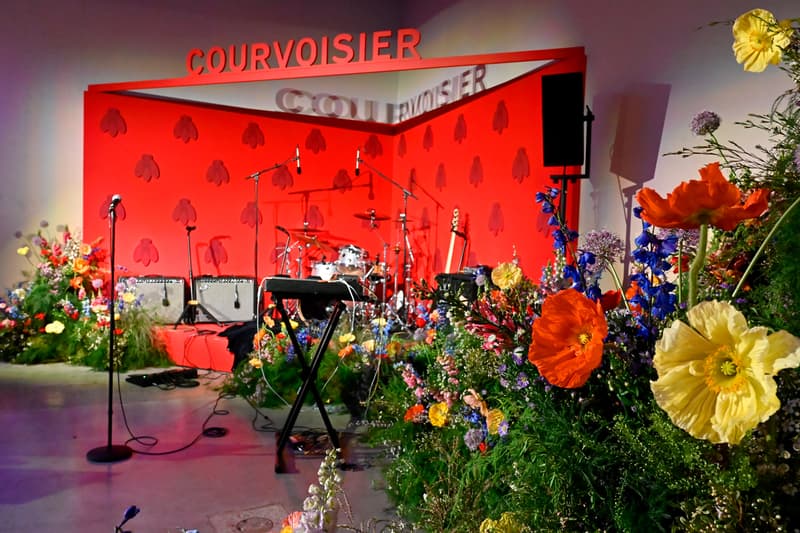 2 of 5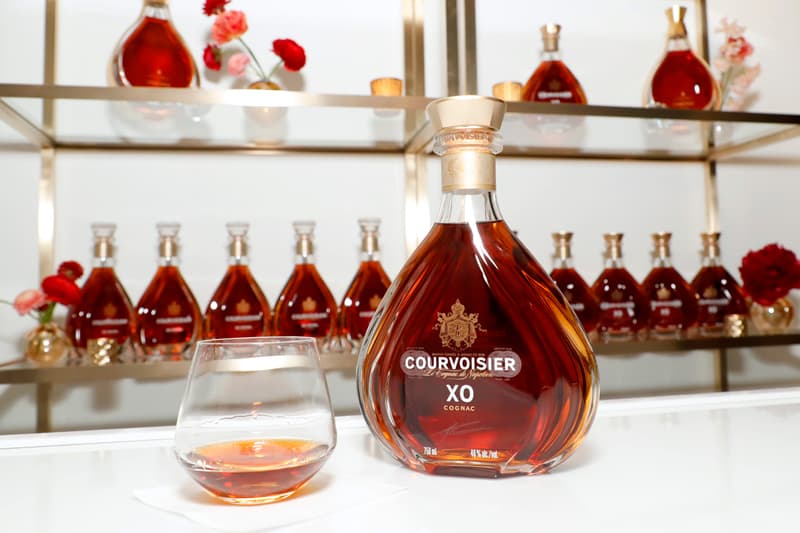 3 of 5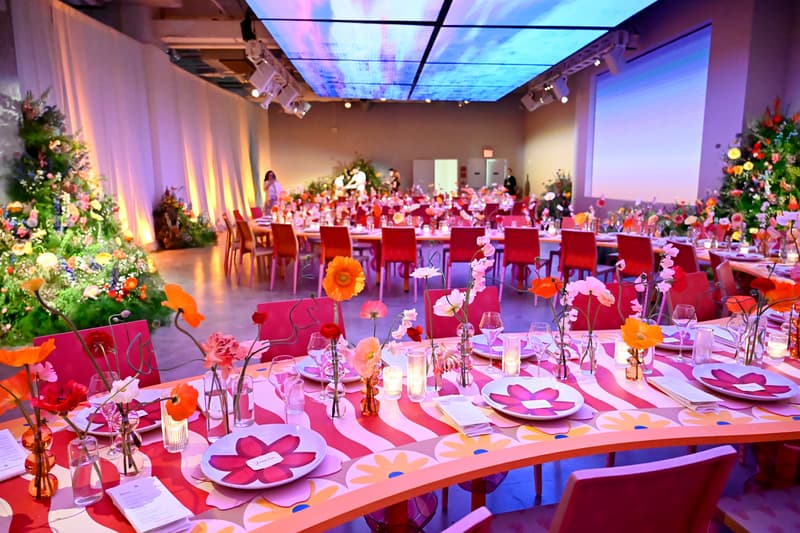 4 of 5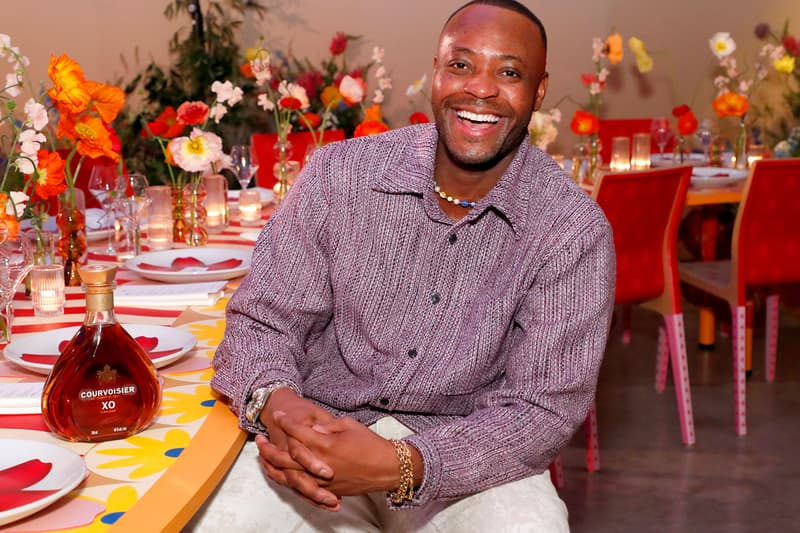 5 of 5
Yinka Ilori Unveils Surrealist 'We Found Joy' Installation for Maison Courvoisier
Transporting guests into a summer's day in Jarnac, France.
---
British-Nigerian designer, Yinka Ilori, is known for his unconventional designs surrounding various types of furniture and commissions for public spaces. In his practice, Ilori gleans inspiration from traditional Nigerian parables and elements from African fabrics that he grew up with as a child.
Earlier this year, Maison Courvoisier named Ilori as its "Ambassador of Joy" and enlisted the creative visionary to spearhead an ongoing series of immersive experiences for the prestigious cognac house in locations across the globe. One of the recent events was held in New York City's artful Chelsea neighborhood last week where the designer transported guests into a summer's day in Jarnac, France — the origin of Courvoisier.
His installation aptly titled We Found Joy featured bespoke fabricated fixtures that featured surrealist takes on natural elements including a curved table that symbolized the Charente River beside the Maison and a sprawling, overhead lightbox LED screen to create the illusion of a changing sky.
"A lot of my work is about evoking memories and transporting people to a certain place or time and encouraging them to think of their surroundings in a new way – whether that's engaging with a local space that you've walked by a hundred times, or reliving moments from your childhood," said Ilori to HypeArt in an exclusive interview. "The shapes, motifs and colours I use are always inspired by a certain context that I'm trying to explore. With this installation, I'm paying homage to Courvoisier's heritage and legacy using motifs from within the brand language while at the same time creating an environment that will transport guests to Maison Couvoisier in Jarnac."
In regards to merging his heritage in his practice, Ilori expressed: "I think art and design provides an amazing opportunity to explore different narratives and I see myself as a storyteller. Growing up in London, in and amongst many different cultures, I was always aware of the idea that I was both British and Nigerian but that I would never be identified as just being British. This duality of my identity is something that I've been aware of since my childhood and something that I've explored in a lot of my work. The colours, patterns and stories from my Nigerian roots that I weave into my work is something I try to use to create conversations about communities, experiences and places using contemporary art and design."
Ilori's We Found Joy experience will travel to select locations globally, including the UK, South Africa and more. Get a closer look at the installation above.
DISCLAIMER: We discourage irresponsible and/or underage drinking. Please drink responsibly and legally.