Studio He Creates Wooden Vacation Home in Middle of Swedish Forest Glade
With details inspired by the experimental mid-century Case Study Houses.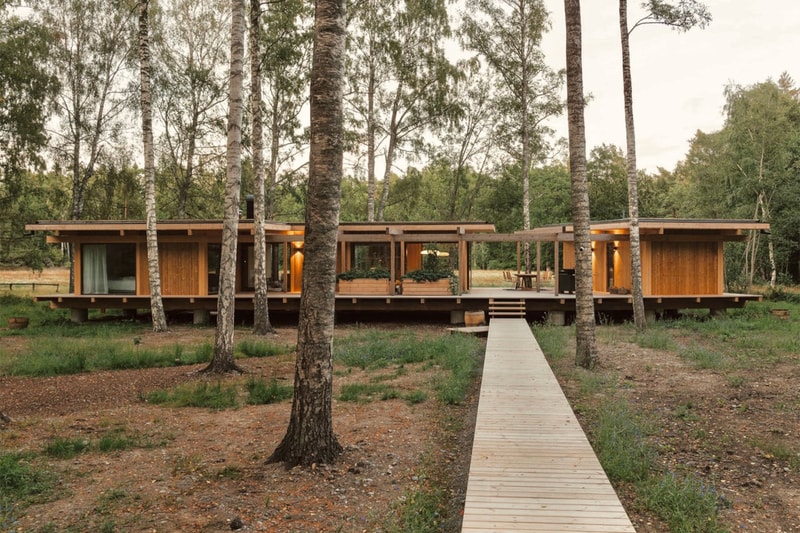 1 of 5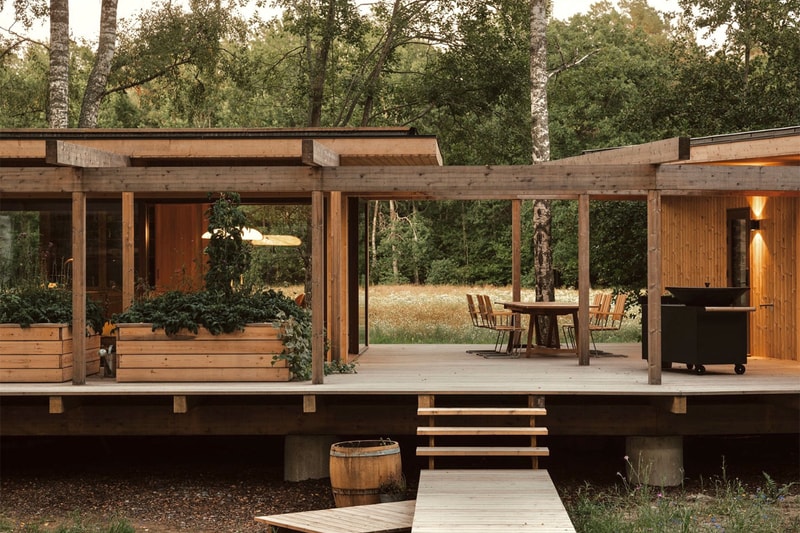 2 of 5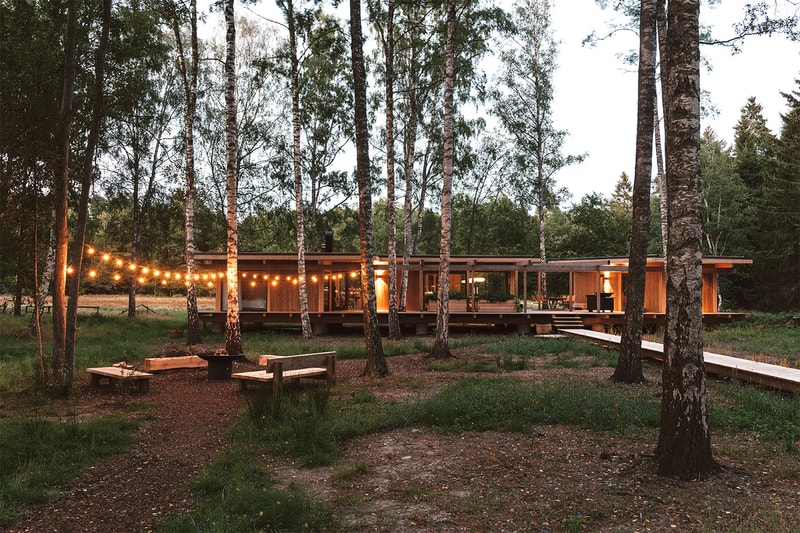 3 of 5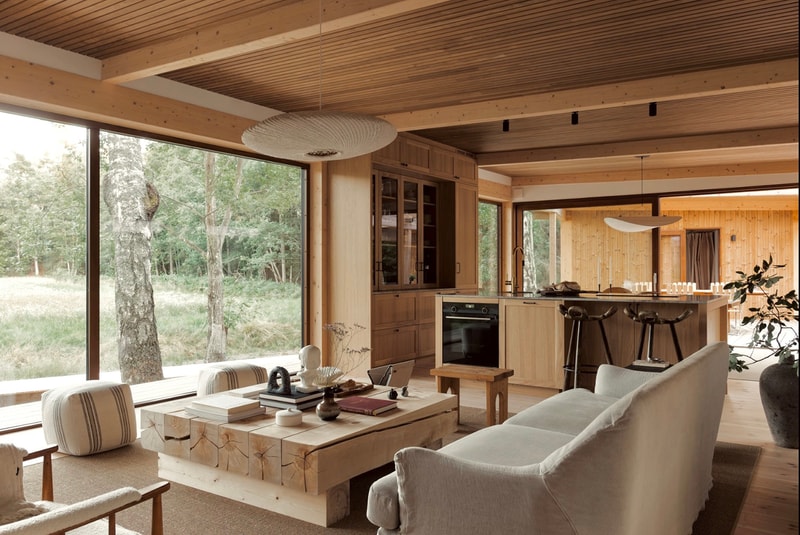 4 of 5
5 of 5
Stockholm-based architecture practice Studio He has crafted a timber vacation home in a forest just south of the city, using seven different types of wood to create its structure and interior details.
The home was designed by the studio's founder, architect Xiao He, for herself and her husband. She moved to Sweden at the age of four, having been born in Wuhan, China. Having spent over a decade working on commercial projects, He decided to change direction and only work on private projects in keeping with her own view of design: that it should respect the surrounding nature.
"We found a treasure when clearing the grounds: thirty beautiful birch trees that appeared after we cut down the dense forest of hundreds of spruces," He says. "They were not like ordinary birches, but completely bare along the trunk and did not branch out until fifteen meters from the ground, they made the plot look sacred, like a hall of pillars."
Inspired by this, she developed a design that combined a number of influences but was deeply rooted in the natural landscape. She looked at the experimental Case Study Houses from the period of 1945 until 1966, which commissioned major architects of the day to create inexpensive model homes in America. She also reflected on Nordic aesthetics, and took "a touch" of inspiration from Chinese temples, in the form of simplicity.
Using seven types of tree, He crafted the horizontal house entirely of wood. Even details inside the house, such as the coffee table, are made from the trees first removed from the site when they bought it. "The supporting glulam beams are made of pine, the exterior walls consist of pine rules, insulation of wood fiber, windshield in pine plywood, and a thermo-pine façade panel," the architect explains. "The window frames are in solid pine treated with a teak glaze and the wooden deck is in heart pine."
Take a look around the home above, and for more architecture, check out the "Biohome3D" house, which is 3D-printed, fully recyclable and made of natural materials.