You Can Finally Stay at the Monument House in Joshua Tree
Act fast before the listing fills up.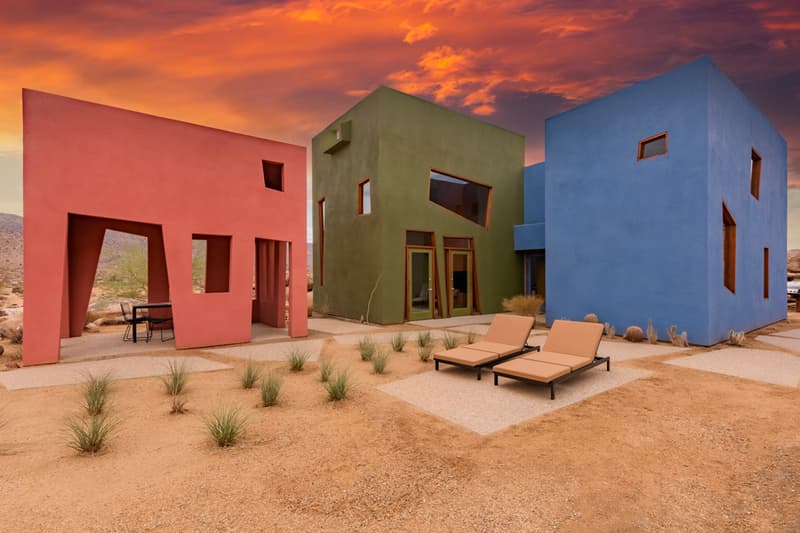 1 of 10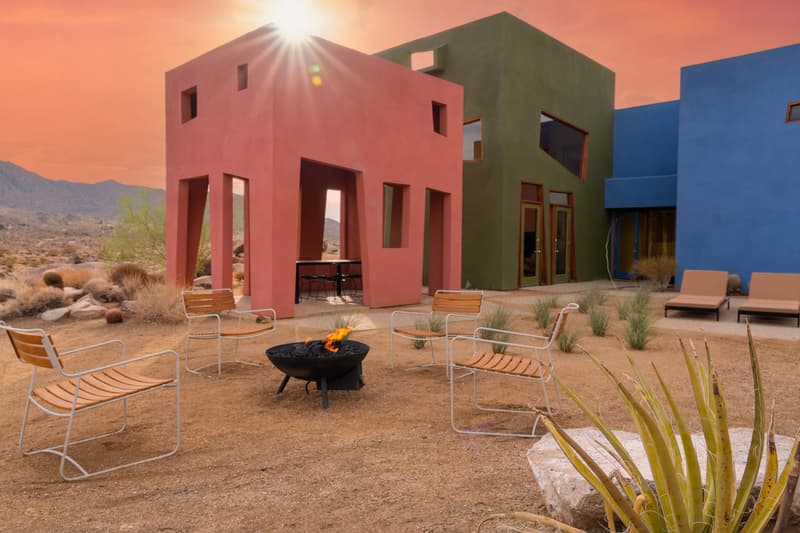 2 of 10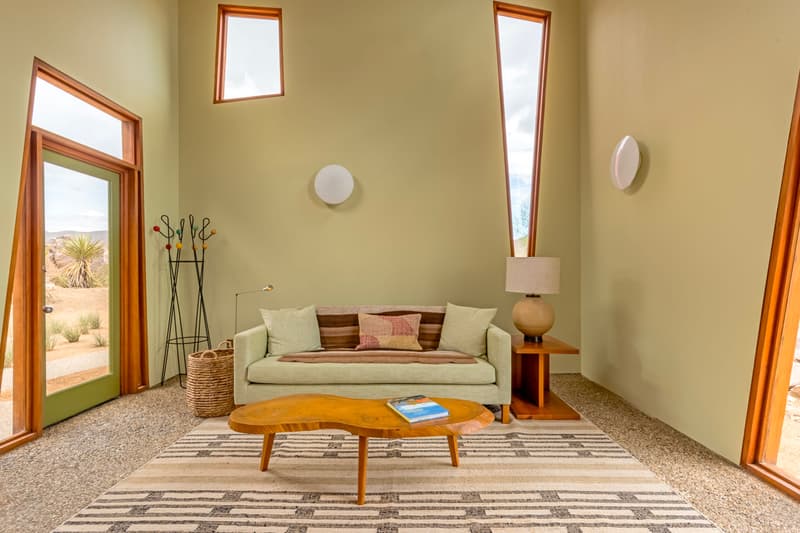 3 of 10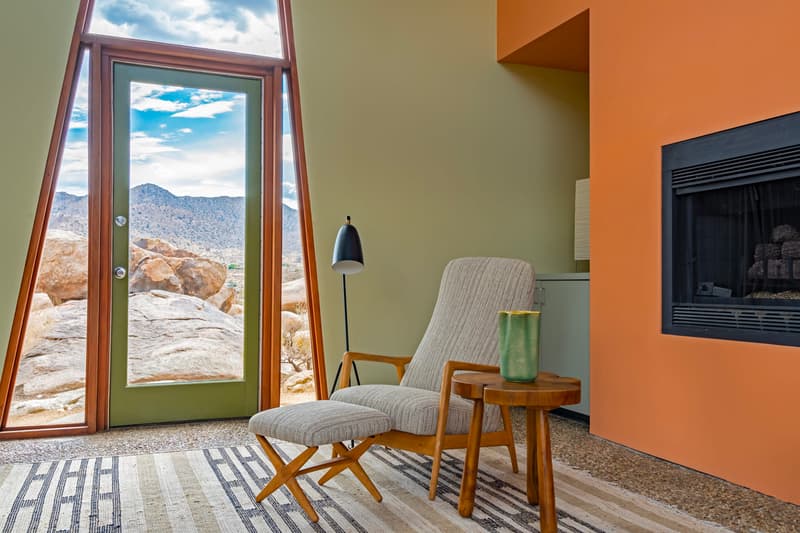 4 of 10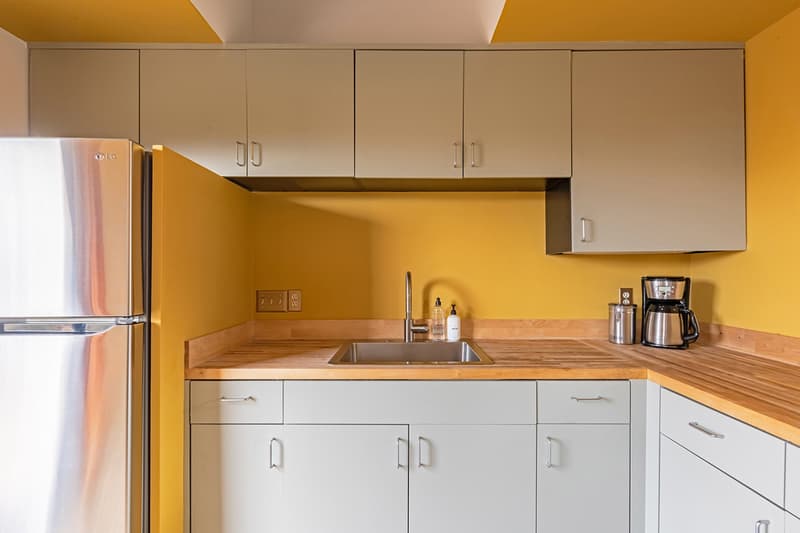 5 of 10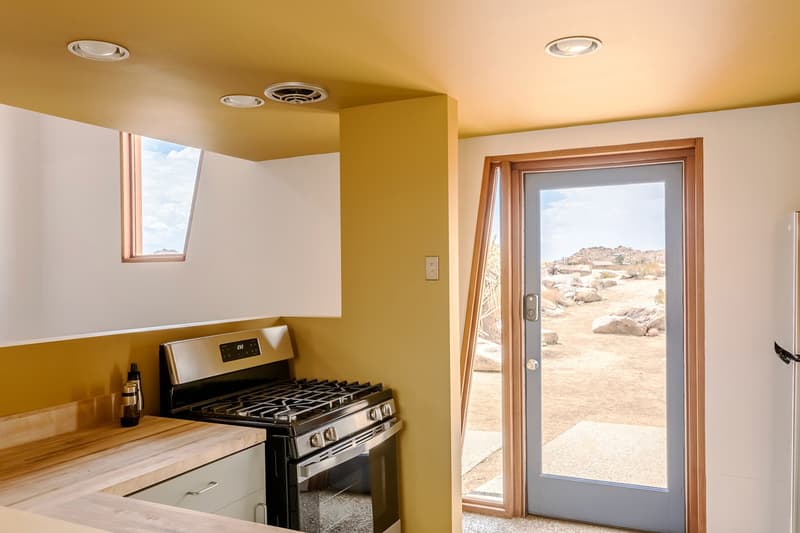 6 of 10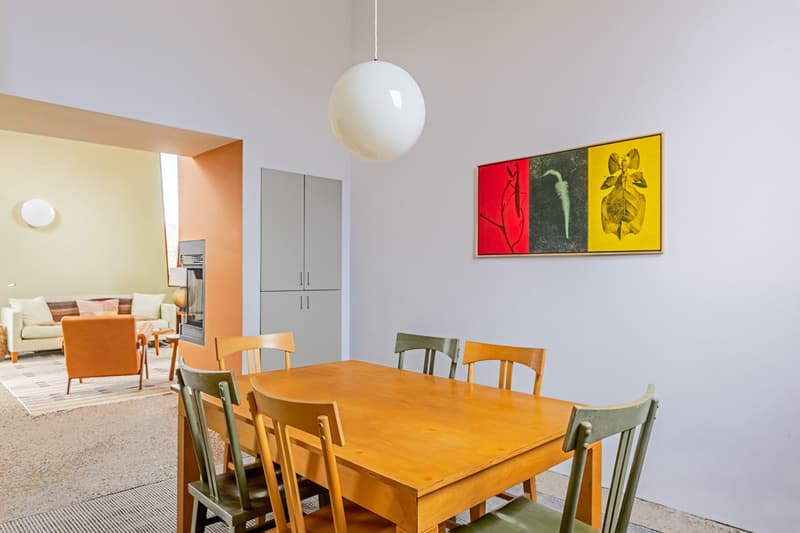 7 of 10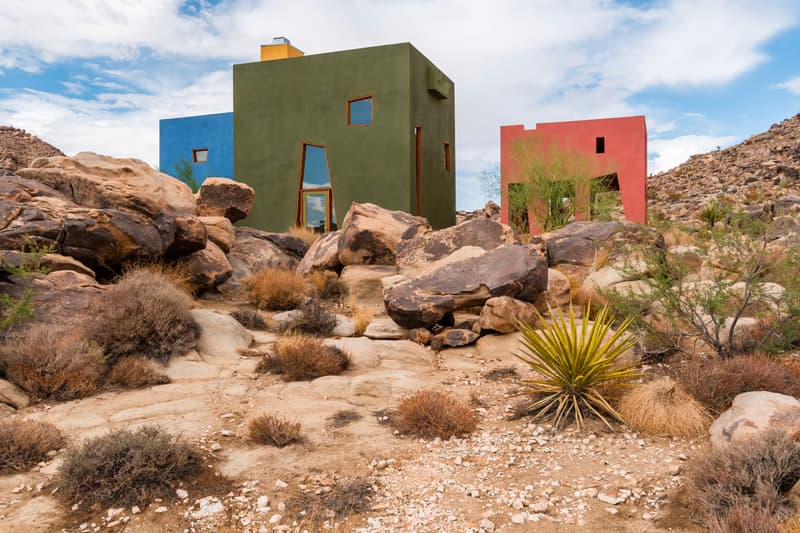 8 of 10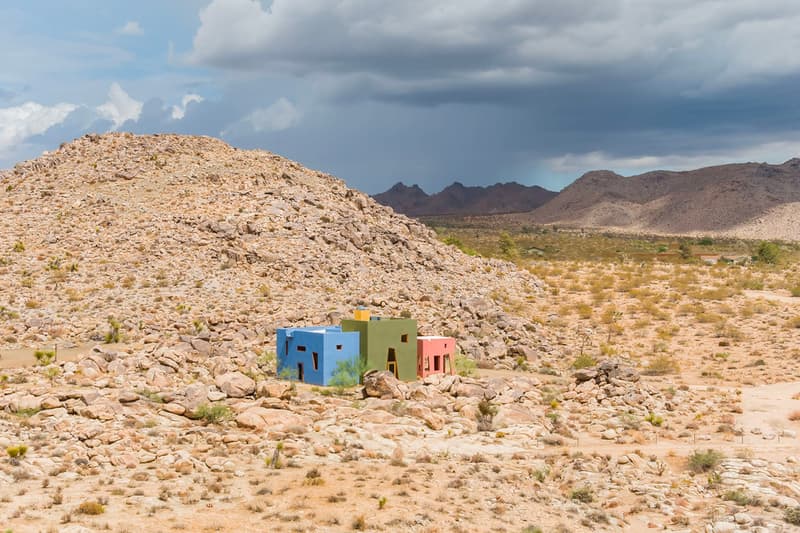 9 of 10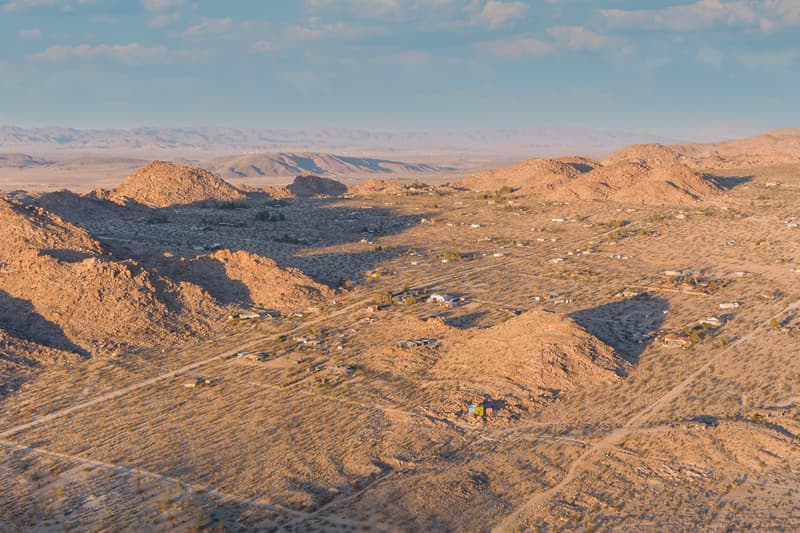 10 of 10
For those looking to find a place to stay in Joshua Tree, the Monument House should be on your list.
Designed by architect Josh Schweitzer, the three-building space stands out amongst the California high desert through pale shades of red, blue and green. Located just a mile from the Joshua Tree National Park entrance, the Monument House features radical architecture that follows in the footsteps of Frank LLoyd Wright's nearby New City of Mentalphysics.
"Everyone thinks of the desert as monochromatic. But when you look carefully, there are all these amazing colors: a vivid green lichen growing on a rock, a bright red flower, and the impossibly blue sky. This compound takes those colors and builds them at the scale of man, which is bigger than the flower, but a lot smaller than the rocks," said Schweitzer in a statement.
The Monument House boats a number of premium amenities, such as a Tuft & Needle Mint king mattress in the primary bedroom, Parachute towels and linen for the outdoor hot tub, a dining table by Roy McMakin and dining chairs by Schweitzer. Additional highlights include an outdoor gazebo with a dining table, a "chef style" kitchen and propane BBQ grill, as well as central AC/heater and and EV charger.
Having been reserved for his family and friends for 30 years, the Monument House is now available for public booking via Homestead Modern.
In case you missed it, you can now rent Jean-Michel Basquiat's final New York apartment for $60,000 USD a month.