THE DROP Positions LOUIS XIII's Iconic Cognac At the Intersection of Digital Nomadism and Conceptual Maximalism
A spontaneous collection inspired by today's style vanguard and a new generation of digital natives.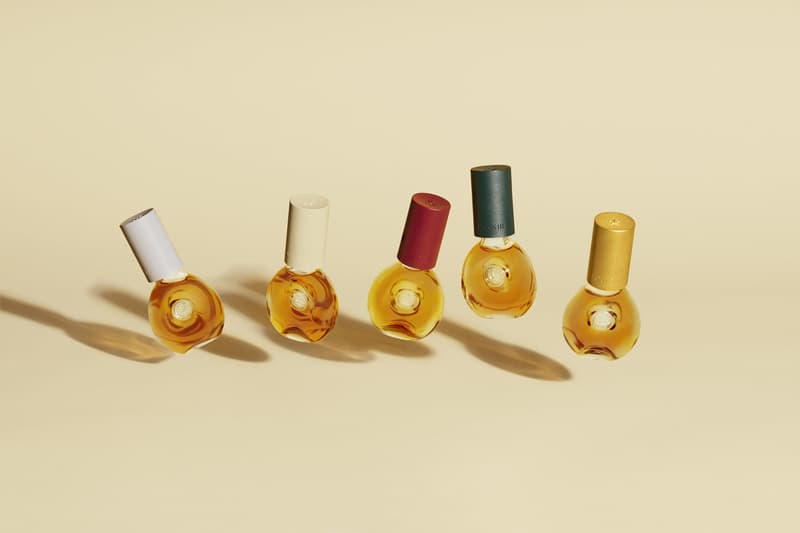 LOUIS XIII unveils THE DROP, entrusting the essence of its iconic cognac in a set of five 10ml bottles, each emblematic of today's contemporary style vanguard. Each bottle embodies the youthful mood and mindset (Loud, Glow, Bold, Smooth and Bright), inspired by today's digital nomads and tastemakers. Enticing a new generation of cognac connoisseurs, THE DROP welcomes you to embark on life's journeys as a creation of your own making, whenever and wherever.
The collection embraces LOUIS XIII's visionary brand statement: "Think a Century Ahead." The #MakeItYours ethos calls for spontaneity, a reckless abandon of formalities and a rallying call to experience the sophisticated LOUIS XIII bottle in a new form. Housing chic, mini 10ml bottles, the box set aims at 21st-century multi-hyphenates and stylish globetrotters who set their own standards of luxury. In harmony with today's contemporary spirit, the color-coded bottles — though miniature — encapsulate LOUIS XIII's pristine heritage as maximalist statement pieces.
In the moment, any concoction of your making can transform the mood and capture on-the-go merriment. For enviable trendsetters that set the tempo for the pack to follow, this spontaneous world-building forges a new generation of spirit collectors and cognac drinkers to extend their enjoyment of LOUIS XIII's fine cognac outside the confines of their carefully curated bar carts.
Each iteration offers a different color story with complementing leather holsters, transforming the elegant bottle into a wearable piece. With portability to boot, the color stories conjure images of LOUIS XIII's global footprint. From the Izu Peninsula to the Red Mountain of Hong Shan and skyscrapers overlooking Detroit, these distant landscapes echo the cognac's exquisite composition of honey, dried roses, myrrh and plum — a memorable tasting experience that traverses time and space.
LOUIS XIII also invites you to experience THE DROP within an exclusive pop up at The Webster, NYC – located at 29 Greene Street in Manhattan's SoHo neighborhood. The alluring in-person experience is open from November 8 to 22 and will give visitors a highly coveted first look at the brand's newfound format for their iconic cognac.
If you're flirting with a particular mood for the day or for your travels ahead, THE DROP offers a refreshing twist on the classic 1874 cognac. Learn more about the collection on LOUIS XIII's website.
DISCLAIMER: We discourage irresponsible and/or underage drinking. Drink responsibly and legally.