Collecting Smiles and Positivity: 'Seeds of Happiness' Launches Jimmy Paintz Genesis Collection in Partnership With Dapper Labs
Harnessing the power of NFTs to unite a community full of art and happiness.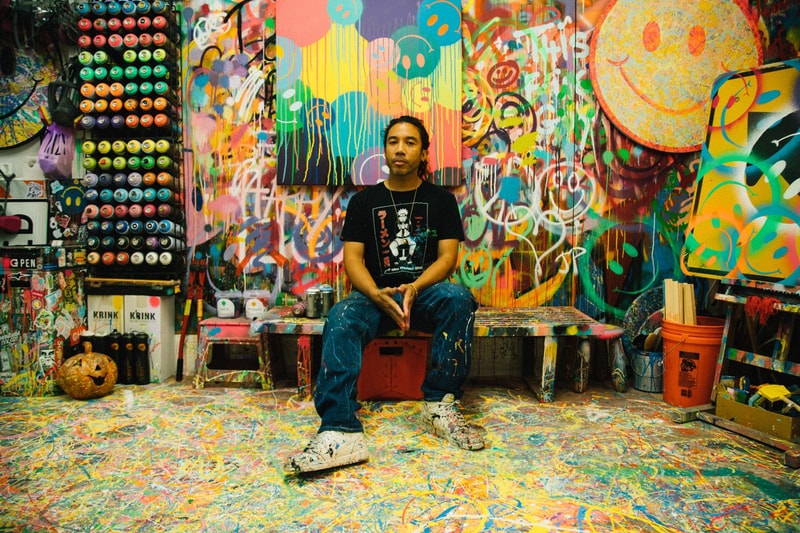 1 of 4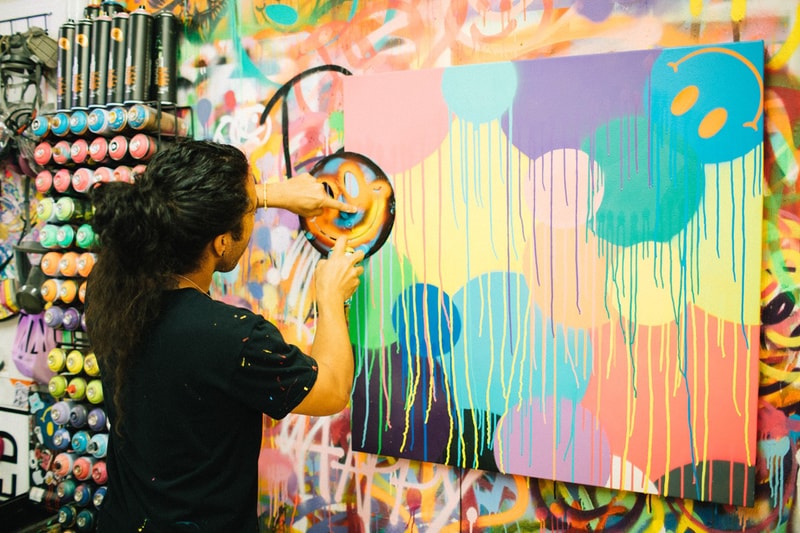 2 of 4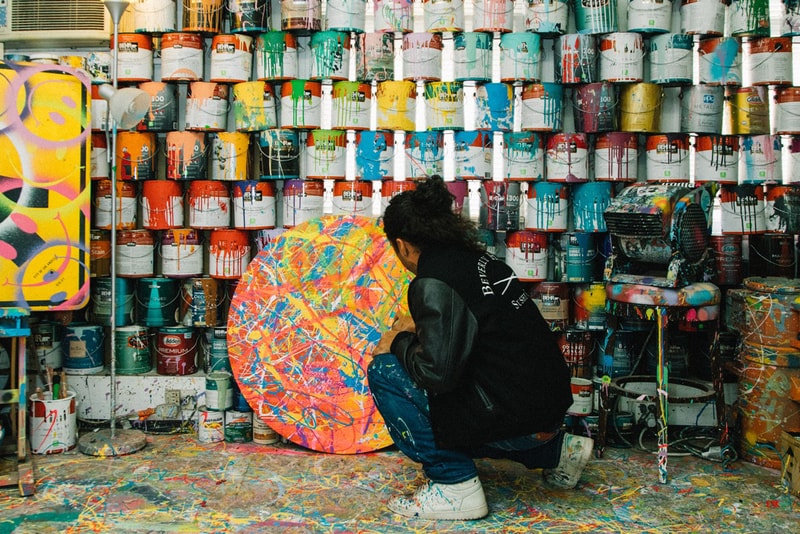 3 of 4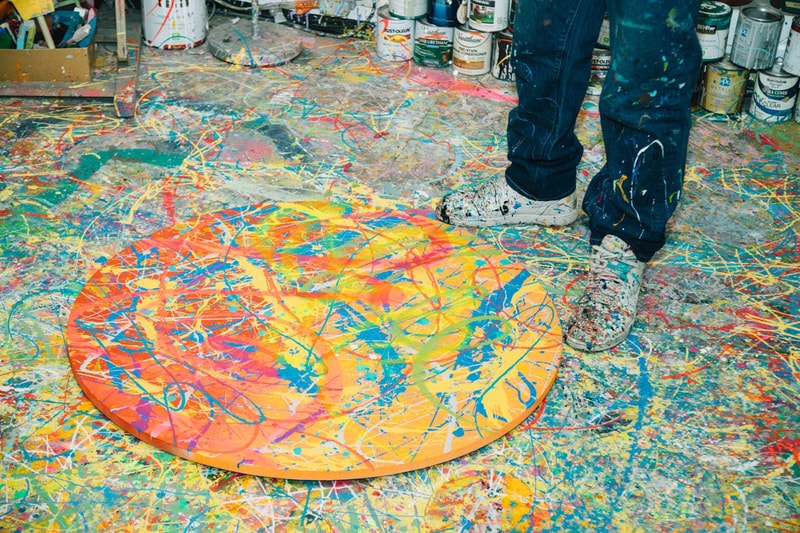 4 of 4
Seeds of Happiness has officially launched as a new Web3 project in partnership with the famed LA-based graffiti artist, Jimmy Paintz and the Web3 studio, Dapper Labs.
With Paintz's first launch of physical and digital custom spray-painted smiley face art, Seeds of Happiness hopes to turn those frowns upside down at a time when the world needs to be uplifted the most.
Paintz has created thousands of physical smilies, each with their own unique characteristics, traits, eyes, colorways, birthmarks, and shapes. Utilizing the power of NFTs, each artwork has a digital twin that will be minted and sold as a digital asset. The NFTs unlock access to redeem the physical artwork as well as entry to the Seeds of Happiness community events – all rooted in positivity.
Seeds of Happiness was designed to create a chain reaction of positivity through a community of artists and art projects. Its mission is to, "brighten the world, lift spirits, and celebrate everyday moments of happiness."
The Genesis Collection drops at the Seeds of Happiness' LA pop-up. Doors will open to the public from 11am – 8pm with Happy Hours hosted 5pm daily. The sale will also be available online starting on November 22 with a limited supply and more details to follow.
If you are headed to Art Basel Miami, additional minting opportunities will be featured at the SCOPE art show from November 30th to December 4th. As minting will be blind, assets will be revealed every Thursday from December 8 onward.
In addition to spreading compassion through art, a portion of all proceeds will go to Cedars Sinai healing collection, Heart Support, Inner City Arts, and Operation Smile.
Starting With Smiles
Jimmy Pierce, more commonly known as Jimmy Paintz, has turned to the strength of creative expression and art to find peace and begin a new life chapter — centered around happiness.
Paintz's smiley art, "came at a good time, it came when I needed it," he shared.
After facing the sudden loss of his mother during a 2017 plane layover in Hong Kong, Paintz began experimenting with art to cope with his troubled feelings at the time. After hitting the streets of Hong Kong with a can of spray paint and thousands of smiley faces, Paintz's art quickly began receiving global recognition.
By creating and placing smiles all over the globe, Paintz started to receive more and more positivity from other people that needed them also.
The rest became history as Paintz's iconic smiley faces have since been featured across the world in places like hotels, Coachella's music festival, Nobu restaurants, Alpinestars motorcycle apparel, and Neiman Marcus' department stores.
A (Block)chain Reaction
Paintz aims to "inspire a movement of happiness through art" with the launch of his new NFT collection – beginning with a community of new friends to start a blissful chain of smiles on the blockchain.
"I feel more joy about those 8,888 new friends sharing the art itself and how much more positivity it's going to spread once it's in their hands. That makes it," Paintz told Hypemoon.

"At that point, they can show it to people—it's doing what a seed is supposed to do; grow and sprout fruit and pass along more. I feel like once all the seeds are finally out there, it just allows more people to be exposed to something positive."
Paintz will bring his radiant smiles and happiness into the Web3 community alongside one of the earliest pioneers of NFTs, Dapper Labs.
The Canadian Web3 development studio started in 2017 with the launch of CryptoKitties — one of the world's earliest blockchain games where players can purchase, collect, breed, and sell virtual cats as NFTs.
Since CryptoKitties' success, Dapper Labs has partnered with some of the largest brands and sports organizations to bring their IPs onto the blockchain with the creation of projects like NBA Top Shot, NFL All Day, and LaLiga Golazos.
Be sure to check out Seeds of Happiness to join the cheerful movement and learn more about the project.