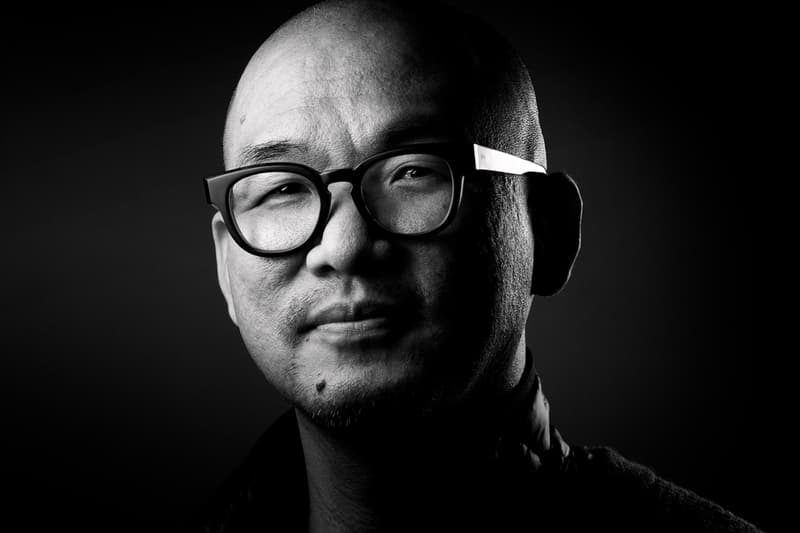 Remembering Kim Jung Gi
The prolific South Korean artist who endlessly drew from memory.
---
For many artists, there is always a reference point. For Kim Jung Gi, there was only his intuition. World renowned for his ability to draw incredibly rendered scenes simply from memory, the legendary South Korean artist helped inject the same cool confidence in millions of aspiring artists who looked to do the same.
Having recently finished his European tour, Kim was getting ready to board a flight from Paris to New York to appear in Comic Con, when suddenly, he experienced chest pains and was rushed to a local hospital. The prolific artist tragically passed away shortly after at age 47, due to a heart attack. Waves of tributes have poured in across publications and social media — from Jim Lee, publisher and chief creative officer of DC Comics, who lauded Kim as "one of the absolute greats", to Marvel editor-in-chief C.B. Cebulski, who somberly tweeted: "Still sitting here stunned. There was no one quite like him."
Born in 1975 in the town of Goyang-Si, Kim was a budding artist from the start and recalls never being into academics, and rather drew from the first period of school to the last. Despite his teachers recommendation to hone his craft, Kim was discouraged by his parents to fully pursue the arts, being that he was the oldest child. Emblematic of his future career, he wouldn't listen and during his formative years, Kim studied art and design at Dong-Eui University for three years — along with enlisting for his mandatory two years in the South Korean army as part of the Special Forces Unit. Interestingly enough, it was within his military service that Kim began to develop his unique mark, by memorizing the different uniforms, weapons and vehicles that surrounded him. "I would keenly observe the gears and the guns and try to touch them and feel them if I could," the artist said in a past interview with Proko.
"I don't want to draw so much for the purpose of showing other people, but rather for my own sake."
Later on, Kim would begin to show his hidden abilities. First in "Funny Funny", which appeared in South Korean comics publication, Young Jump, as well as holding exhibitions and producing graphic short stories centered around his own manhwa — a form of South Korean comic that he would showcase to private schools and universities.
This penchant for teaching through example would be a hallmark of his career. In 2011, during the Comic Festival held in Bucheon, Kim bypassed the usual framed prints and paintings that are usually hung by artists in their booth, and instead, placed paper along three walls and just began to draw. Flocks of people crowded to see the universe of characters that he was creating in real-time, from the infinite repository of his imagination.
Since then, Kim traveled nearly half the year drawing in front of audiences, who observed him like watching a film unfolding before their eyes. What they saw was always dependent on Kim's unnerving train of thought — resulting in cityscapes and animals, mythical creatures and infantrymen, motorcycles and vehicles from a distant future, to some illustrations considered "perverted" and "misogynistic." When asked why he sometimes draws depictions of genitalia, Kim reiterated to Proko that he used to just draw whatever he wanted, almost like "thought vomiting." However, this was before he became famous and would essentially end this series with the 2015 book release, OMPHALOS.
"I still have a lot of naughty thoughts inside of me," Kim added. "I just have more people around me that keep me under control. … They tell me stop drawing stuff like that. I used to draw whatever I wanted back when I wasn't famous … But since I now have a reputation to keep, I have limitations. That makes me a little sad."
Always one to create as he pleases, this sense of inner confidence is perhaps what permeates the most when thinking back on the life of Kim Jung Gi. No matter how many books he has released, the endless pages he'd sketch on, the live sessions in small galleries and in large settings, such as before kickoff when PSG played a match at Parc des Princes, to even holding a Guinness World Record — the secret to Kim's success was his tireless ability to draw. "I don't want to draw so much for the purpose of showing other people, but rather for my own sake," he added.
Drawing was as natural for the artist as breathing. Although his sudden passing has left a gaping hole for his family, friends and fans around the world, Kim's ageless curiosity to draw will live on.