A Crypto Trading Hamster Is Outdealing the S&P 500 and Warren Buffet
Welcome to the "Goxx Box."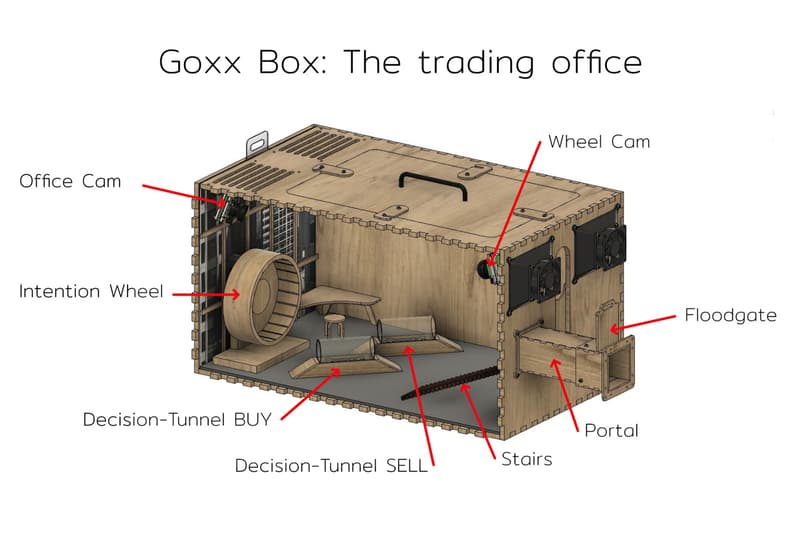 1 of 4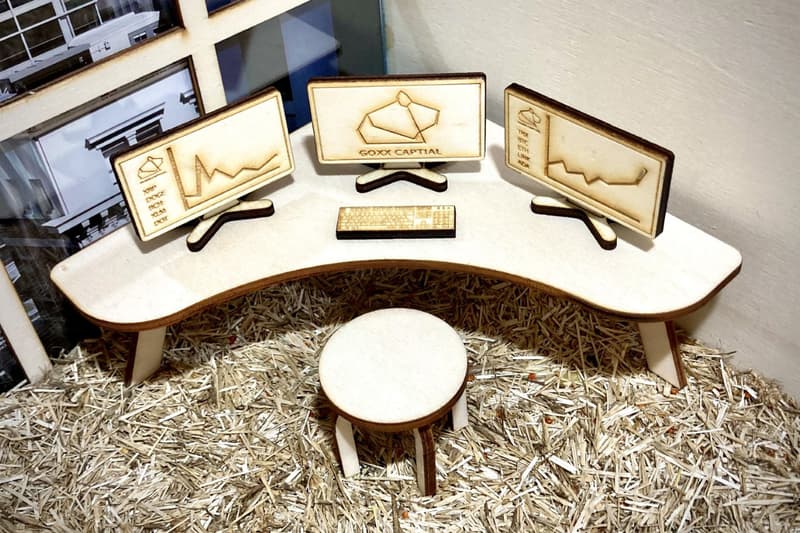 2 of 4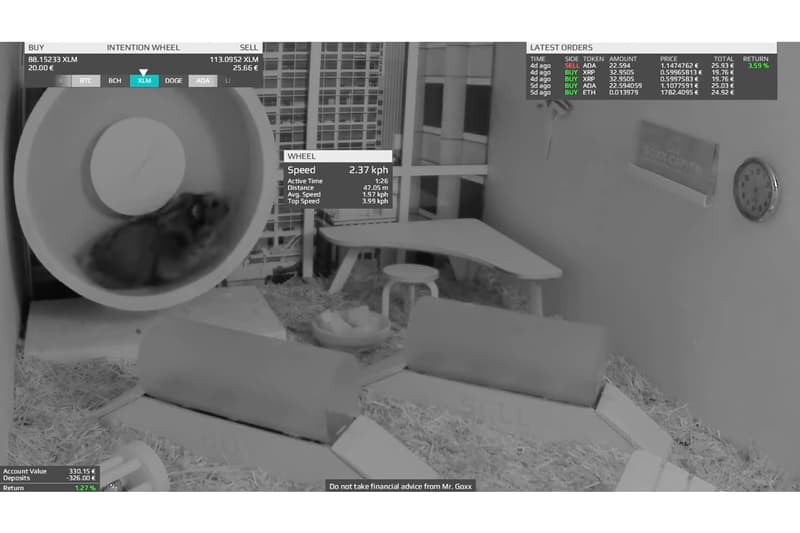 3 of 4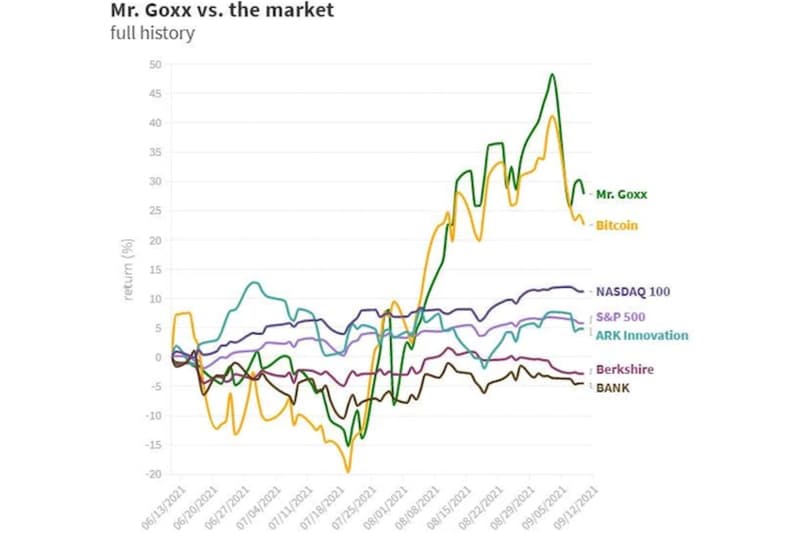 4 of 4
While the world speculates on the rise of NFTs and which cryptocurrencies to invest in, a hamster in Germany has quietly been dealing. "Mr. Goxx" has been trading various crypto since June 12 and has been outperforming Bitcoin, Warren Buffet, and the S&P 500.
According to Mr. Goxx' Twitter, the hamster's portfolio is up over 20% in that time and involves real money and quite possibly the most technologically advanced hamster cage in existence. On any given day, the hamster will enter its "Goxx Box" — a separate office in its home that houses an "intention wheel" that is wired to about 30 different cryptocurrencies. Once it makes its decision, Mr. Goxx will then enter one of the "two decision tunnels" that determines whether to buy or sell a certain trade.
The hamster started out with a $390 USD investment and makes each trade at an automatic €20 EUR increment, according to a report the undisclosed caretaker gave to Protos. Mr. Goxx recorded an all-time high earlier this month at $580 USD before coming back down following the crypto crackdown in China.
The owner of the hamster reiterates that Mr. Goxx is for entertainment purposes and should not be taken seriously for financial advice. But for those still curious, check out the livestream of Mr. Goxx to observe its trading ways.
Also in the news, California will require all autonomous cars to be electric by 2030.