Lil Peep's Mom Alleges That a Former Label Owes His Estate $4 Million USD
The rapper died of an overdose in November 2017 while on tour.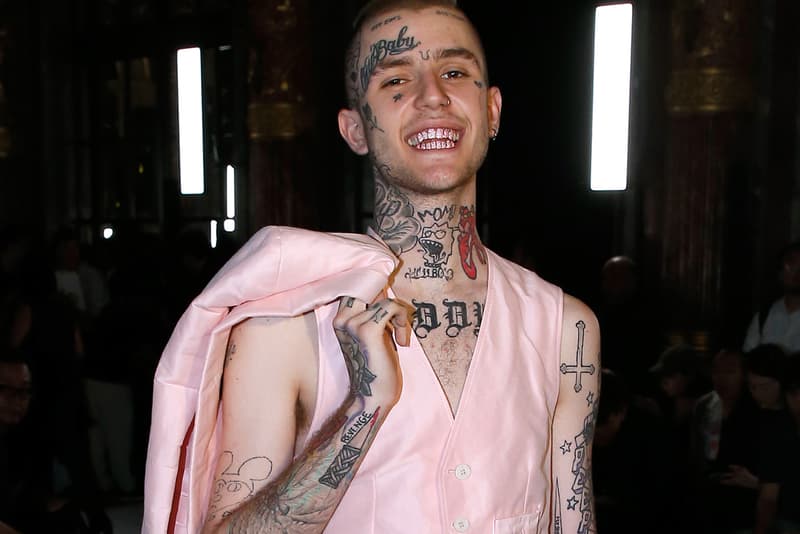 Lil Peep's mother has alleged that the late rapper's music label is withholding $4 million USD owed to his estate in order to impede her ongoing lawsuit against it, according to Rolling Stone.
Liza Womack originally filed her suit against the label, First Access Entertainment (FAE), in October 2019, claiming wrongful death, negligence and breach of contract. The suit also names Peep's former manager and tour manager as defendants.
The late rapper, whose real name is Gustav Elijah Åhr, was pronounced dead from an overdose in November 2017 while on a tour bus in Tucson, Arizona, a few hours before he was set to perform at the second-to-last stop of a North American tour.
"FAE is trying to choke off her funds by denying her royalty revenue that they know she's owed," Womack's lawyer, Paul Matiasic, said Tuesday in an open court in Los Angeles. Matiasic argued that the $4 million USD owed to the estate is revenue from Åhr's royalties, which the label has allegedly failed to pay, Rolling Stone reported.
The lawsuit also claims that the "negligence, carelessness, recklessness, and wrongdoing" of its defendants led to Åhr's death.
The suit states that Åhr was "anxious, stressed, overwhelmed, burnt out, exhausted and physically unwell'" and that its defendants "ignored 'these cries for help' and, instead, 'pushed [Mr. Ahr] onto stage after stage in city after city."
A jury trial for the suit is scheduled for November 10.
In other music news, R. Kelly has been found guilty of racketeering and sex trafficking and faces life in prison.