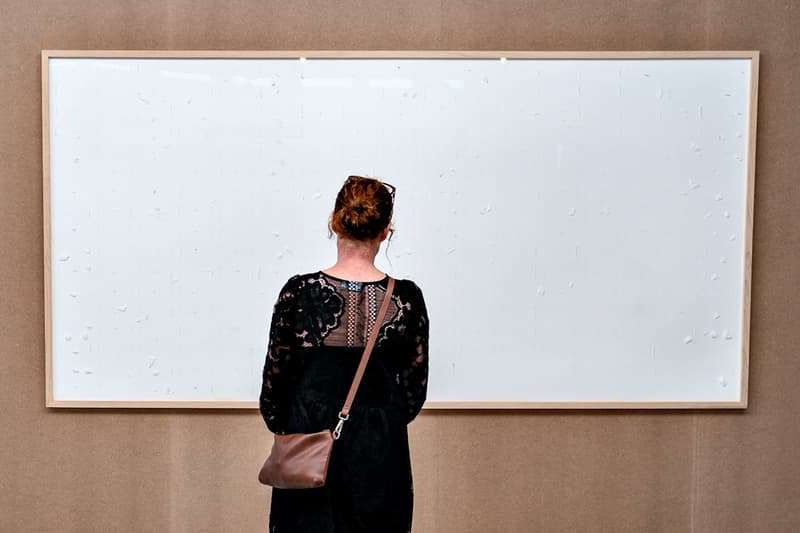 An Artist Was Loaned $84k to Create Art but Pocketed the Money Instead
Labelling the work, "Take the Money and Run."
---
Aalborg's Kunsten Museum of Modern Art recently unveiled a new exhibition centered around the theme of future labor. As part of their commissioned work, the institution loaned the equivalent of $84,000 USD in euros to Danish conceptual artist, Jens Haaning, to create two canvas artworks displaying the money in a large display. In an extraordinary turn of events, Haaning returned the canvases blank and titled them, Take the Money and Run.
The artist described the work as a commentary on poor wages and not theft. Naturally, the institution thought otherwise, noting that Haanning's actions were a clear breach of contract. In response, the conceptual artist said the breach itself is intrinsic to his overarching message, adding, "the work is that I have taken their money."
The commission was supposed to reference one of the artist's earlier pieces, Average Danish Annual Income, which displayed a multitude of Danish krone back in 2007 commenting on the wealth disparity in Denmark. Haaning was uninterested in replicating his previous art and is more interested in the living conditions of the present. In an interview translated by Artnet News, Hanning encouraged "other people who have just as miserable working conditions as me to do the same."
KUNSTEN has not filed charges as of yet and trust that Haaning will deliever the $84,000 agreed upon in his contract. Surprisingly, the museum has displayed the two blank canvases, admitting that they achieved the shock factor that was initially intended. Nonetheless, Haaning has until January 16 to fulfill his end of the agreement.
Also in the news, Moncler teamed up with Artsy on an auction benefitting charity.
Kunsten Museum of Contemporary Art
Kong Christians Alle 50,
9000 Aalborg, Denmark