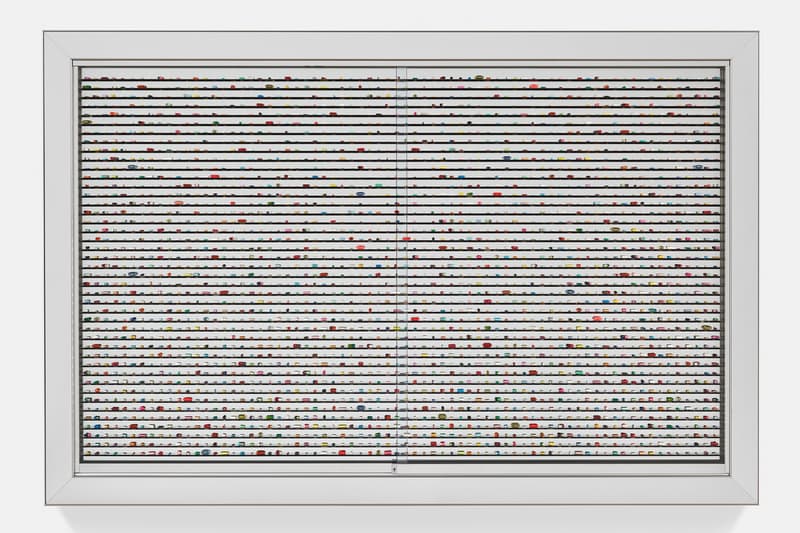 1 of 8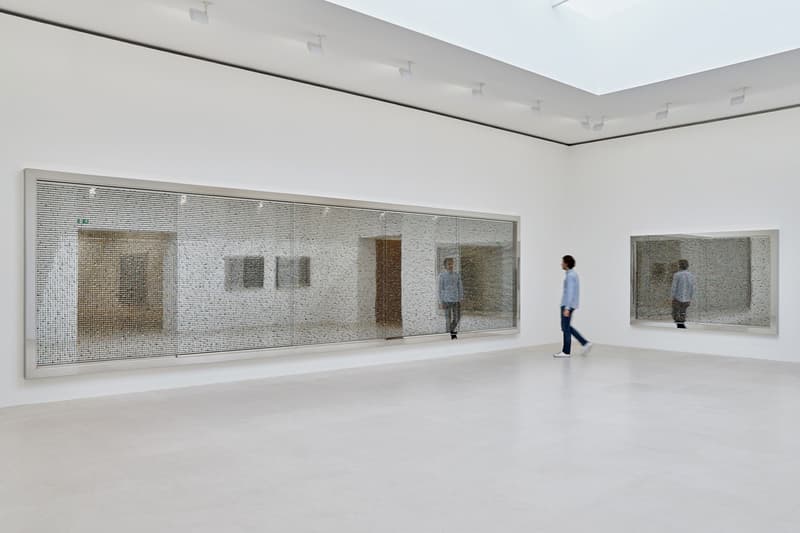 2 of 8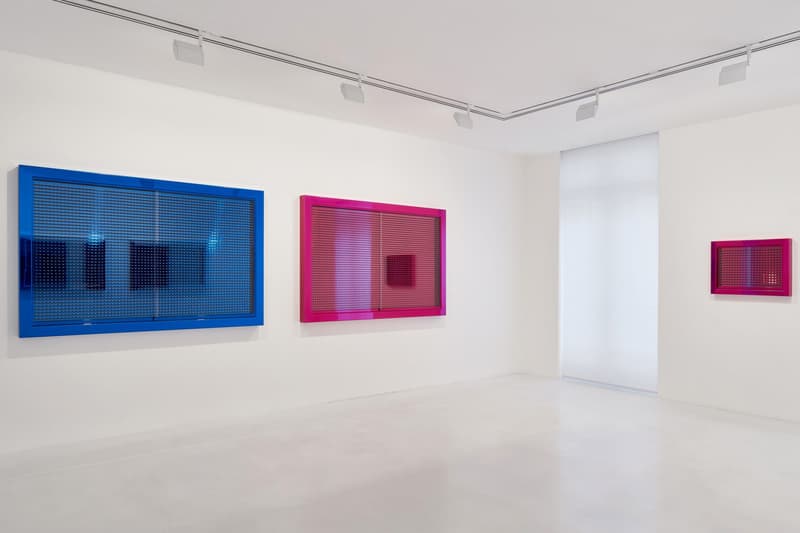 3 of 8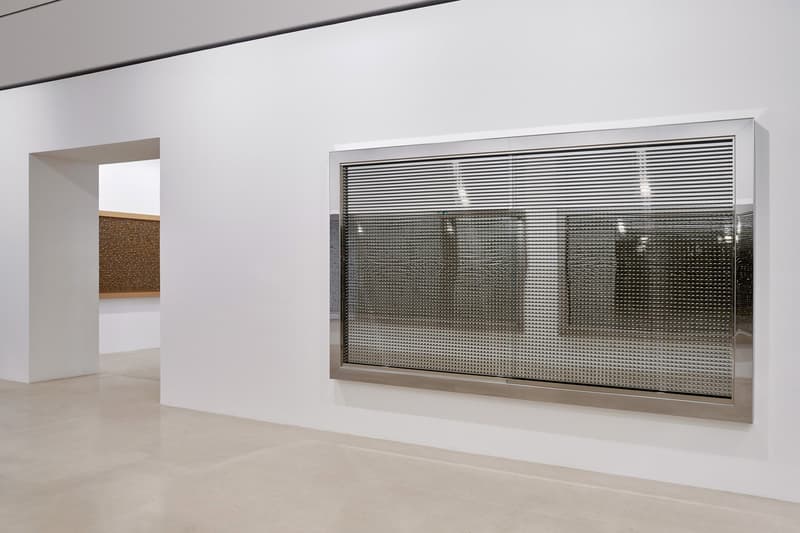 4 of 8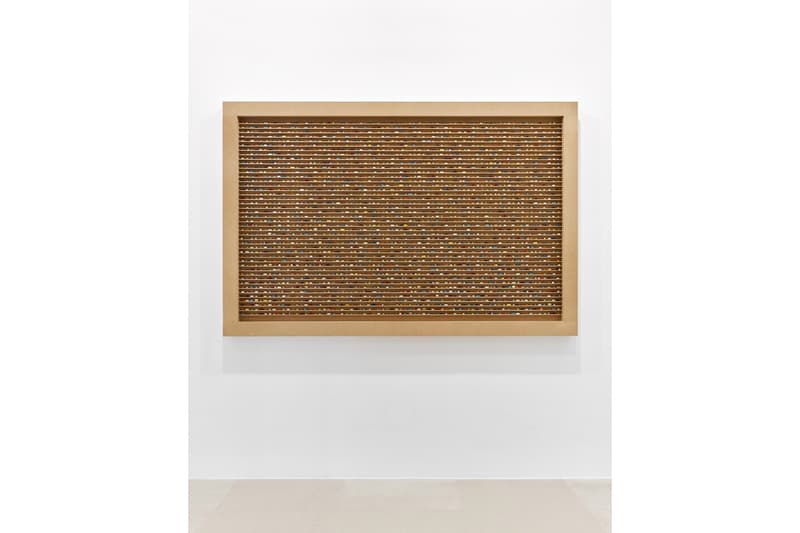 5 of 8
6 of 8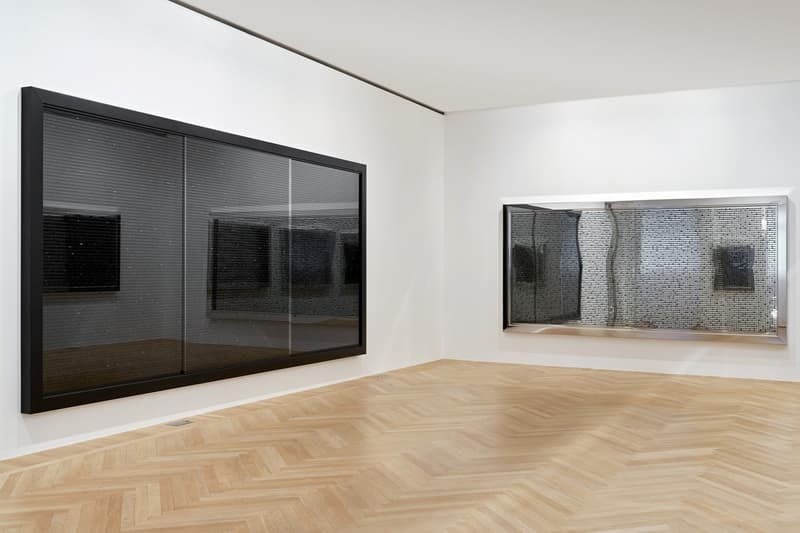 7 of 8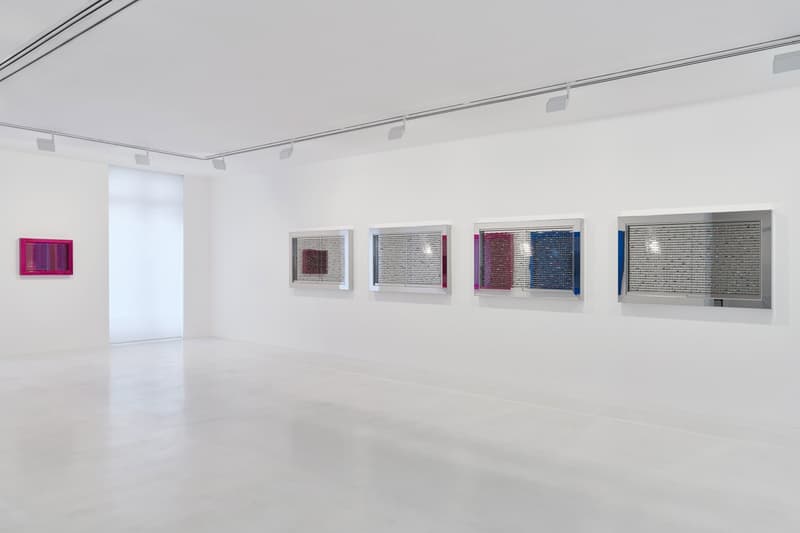 8 of 8
Enter Damien Hirst's Colorful Labyrinth of Pills at the Gagosian Paris
On view until September 22.
---
Amongst his wide-ranging artistic scope, Damien Hirst's "Pill Cabinet" series has always shown to be one of the more fascinating. Pills like many forms of medicine carry a certain duality — both a remedy and a risk — that has become all the more convincing in our age where pharmaceuticals have been mass-produced.
To mark his first solo museum exhibition in France, the UK-based artist adds to his pill series with a body of work, entitled, "Cathedrals Built on Sand" at the Gagosian in Paris. Hirst first started the series of work back in 1988 with work that very much resembled what a pill cabinet would look like — full of oddly shaped bottled with varying colors and typefaces. For his latest series, the pills are presented in chromatic cases that hark to the color chart studies of Gerhard Richter, with a slight twist that evokes the candy arrangements of Felix Gonzalez-Torres.
Observing each grandiose display of pills makes one want to observe their own medicine cabinet. Paying close attention to the colors and form that make up these overlooked parts of our lives. The sheer number of pills on display is supposed to elicit a sense of wonder in the audience — "each unassuming tablet becomes a loaded promise—a seductive token of trust between the patient and the faceless medical institutions that dictate his or her well-being," said a statement on the show by the Gagosian.
Hirst's "Cathedrals Built on Sand" is on view until September 22 at the Gagosian Paris.
Elsewhere in art, a 17th Century Vermeer painting will finally go on view in its original state.
Gagosian
4 rue de Ponthieu
75008 Paris