HBO Max Is Reportedly Exploring Two More 'Game of Thrones' Animated Spinoffs
One potential project will be set in the Golden Empire of Yi Ti.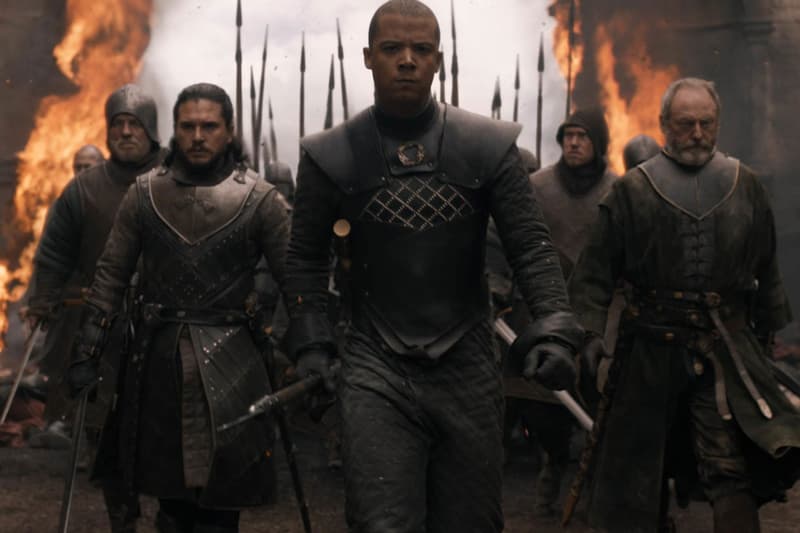 HBO Max is looking into several Game of Thrones animated spinoffs, according to The Hollywood Reporter.
Following reports on the development of a single animated series in January, the streaming platform is now exploring at least two more potential projects.
One prospective series will be set in the Golden Empire of Yi Ti, a territory located in the southeastern area of Essos that was never shown in the original series. Yi Ti — inspired by Imperial China — is one of the oldest and most advanced civilizations in creator George R.R. Martin's massive fantasy world.
Though the society was only briefly mentioned in Game of Thrones, Lord Corlys Velaryon notably sets sail for Yi Ti in HBO's forthcoming prequel series, titled House of the Dragon. 
Elsewhere on the expansive Game of Thrones spinoff slate, Flea Bottom — a live-action prequel concept centered on the King's Landing slum that was previously reported to be in development — will no longer be made. "It was always the most nascent of the ideas that were made public and was never officially confirmed by HBO," according to sources via THR.
House of the Dragon, which delves into the Targaryen Civil War, is currently the only Game of Thrones add-on confirmed to release, with a premiere set for 2022. Other live-action concepts include 10,000 Ships, which focuses on Nymeria and the kingdom of Dorne, and 9 Voyages, which follows the sea travels of Corlys Velaryon.
In another entertainment update, Uncut Gems is headed to the Criterion Collection.