Conor McGregor Reveals Prior Stress Fractures While Driving Around LA in Mobility Scooter
With his new "unbreakable" titanium leg.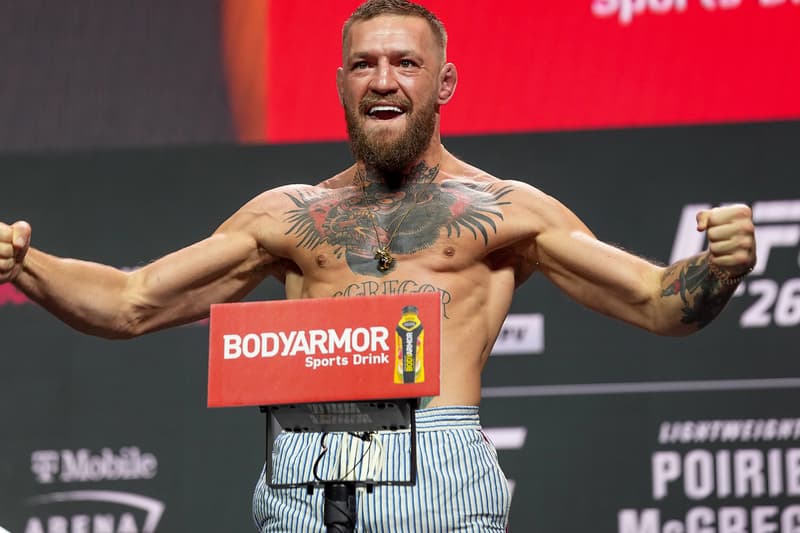 Conor McGregor has just been released from the hospital and he's wasted no time in giving his fans an update.
The Notorious, who broke his tibia and fibula at UFC 264, detailed that he had multiple stress fractures going into the fight but decided not to back out. The fractures were from years of training without shin pads and overall heavy training. He used the information to segue into why he believes he is so good at fighting off his back as his ankle would be too sore to stand on at times, resulting in him doing full training rounds on his back.
Amitting that he would have never addressed the issue with the leg unless something like this happened, McGregor was brimming with confidence as he commented that his new leg is titanium and "unbreakable" — comparing himself to Arnold Schwarzenegger in The Terminator.
For the next little while, Conor will be living close to the hospital with his family doing his rounds on a mobility scooter. The Mac also promises that he will be back and better than ever just before breaking out into his viral rendition of Dr. Dre and Snoop Dogg's "The Next Episode." What do the MMA fans out there think? Will Conor be able to bounce back from such a horrific injury?
In other sports news, watch things heat up between Jake Paul and Tyron Woodley at LA press conference and face off.
Poll
Will Conor be Back and Better Than Ever?
No , Khabib Was Right
Yes, Mystic Mac Will Get It Right