Domino's Pizza Revives The Noid to Take on 'Crash Bandicoot: On the Run!'
Can Crash "avoid The Noid?"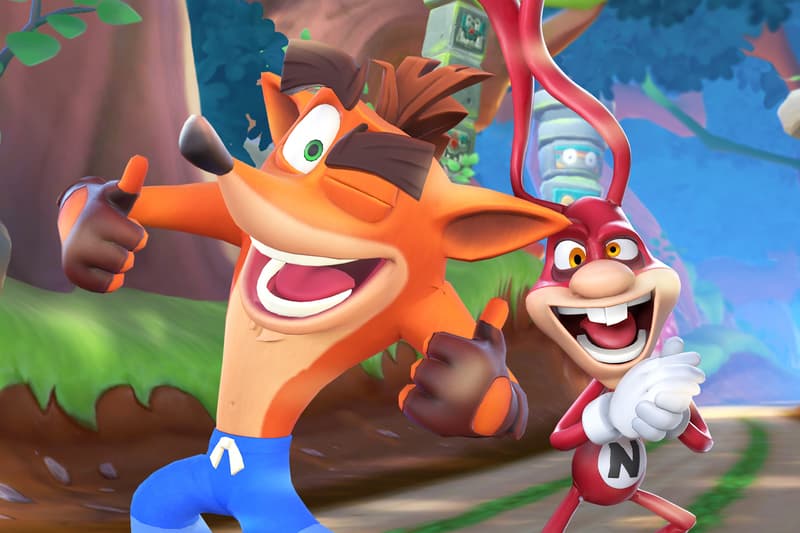 After 26 long years, Domino's Pizza has fully brought back one of the most successful mischievous mascots of the '80s and '90s — The Noid. Known for attempting to prevent pizzas from getting delivered on time since 1986, The Noid now tests his luck in the year 2021 with hopefully better results. While he did have a brief appearance in 2011 in one of Domino's Pizza's Facebook games, this time the antihero is fully reintroduced in a television ad, and in fully updated graphics — sadly, no more claymation. In the TVC, The Noid is pitted against Nuro's R2 autonomous pizza delivery vehicle.
"The Noid is Domino's oldest and most famous villain, and the pizza delivery testing we're doing with Nuro's autonomous vehicle is exactly the kind of technology innovation that could provoke the Noid to return," said Kate Trumbull, Domino's vice president of advertising. "However, after 35 years of practice in avoiding the Noid, we're pretty confident we know how to defeat it."
On top of coming back in commercial form, The Noid is also coming to King's popular Crash Bandicoot: On the Run! mobile game, which coincidentally, saw its first franchise title in 1996 — around the same time The Noid saw his last commercial. Starting May 7, The Noid will join the gaming series as one of the game's mini-bosses, unlocking Domino's Pizza-themed player skins.
We're excited to launch our first in-game collaboration for Crash Bandicoot: On the Run! with Domino's," said Richard Hocking, head of marketing at King, the game's developer. "With the Noid making its big return this year and the Crash Bandicoot franchise celebrating its 25th anniversary, it was the perfect opportunity to have players take on the Domino's antihero alongside other nostalgic Crash bosses in this brand-new mobile adventure."
In other gaming news, the famed Tokyo retro gaming store "Super Potato" finally opens an international eBay shop.