A$AP Rocky Mints New "Sandman" Song in First NFT Collection
Including a raffle to win one of his vehicles from his Injured Generation tour or a studio visit.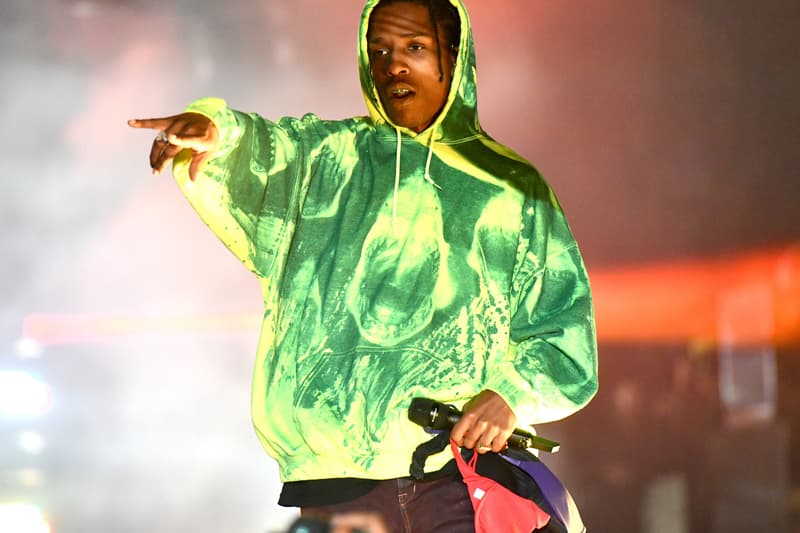 This past January, A$AP Rocky performed a new song titled "Sandman" on top of the rooftop of Ali 2023 Deli Grocery in Harlem as part of the "YAMS DAY 2021" virtual festivities. Produced by Kelvin Krash and Clams Casino, the slow-moving track recalls Rocky's earlier songs that propelled him to hip-hop stardom.
In the song, he expressed: "My mind like George Lucas, I think like Stanley Kubrick, house full of eucalyptus, that boy straight mucus, so let's get straight to it, my chains is humungous, permanent bling my tooth is, yea, I'm a strange human/ This insane jewelry collection'll take a week to shoot it, record an album with Mercedes, let GQ EQ it…/"
This time around, A$AP Rocky took to social media to tease his first-ever NFT collection with Nifty Gateway. Check out the details below:
MY FIR$T NFT!?? 4/21 7PM EST pic.twitter.com/SNG5WJhwJ4

— LORD FLACKO JODYE II (@asvpxrocky) April 17, 2021
Presented by his AWGE Shopping Network, the collection will feature select pieces as well as a snippet of his newly-released song, "Sandman." Every purchase of his NFTs will be part of a raffle to win one of his testing vehicles from his Injured Generation Tour or a studio visit to listen to his upcoming studio album.
A$AP Rocky's NFT collection will release on Nifty Gateway this April 21. In other music-related stories, Young Thug and Gunna released a new visual for "Ski."