eBay's Authentique Candle Smells Like Box-Fresh Sneakers
There's nothing like a new pair of kicks.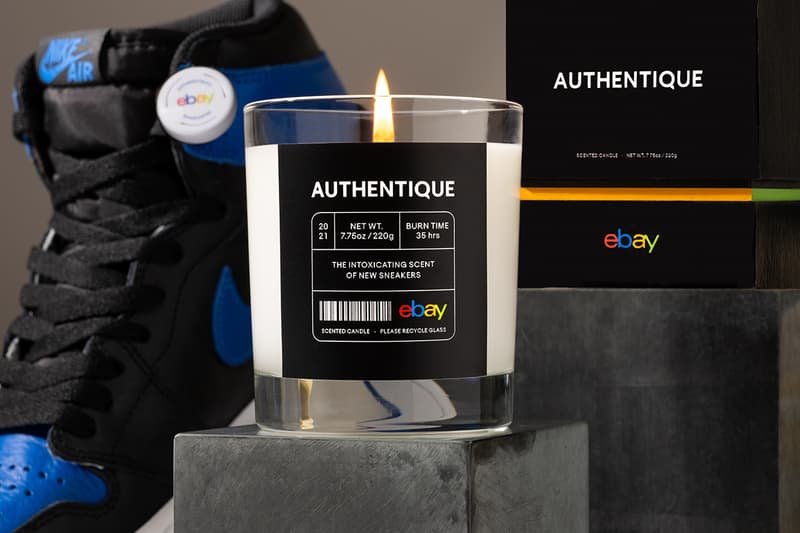 Didn't get your other half a brand new pair of kicks for Valentine's Day? Well, there's no need to worry, as eBay has announced the launch of its new scented candle, Authentique.
With scents of warm pebbled leather, glue, EVA foam, and an accenting touch of cotton blossom, Authentique is designed to smell just like a brand new pair of box-fresh sneakers. That smell you get from unboxing a new pair of shoes can now fill your home with its intoxicatingly bad-but-good aroma, enticing the thrill of getting your hands on a new pair.
The small-batch production of candles means that this is a truly limited piece of eBay memorabilia, coming packaged in a sneaker box inspired design and sporting a label that's reminiscent of a shoe box's label. On the tag, you'll find information such as its 35-hour burn time and net weight of 220g.
Alongside the launch of its Authentique candle, eBay has expanded its Authenticity Guarantee offering to all new Nike and adidas sneakers worth $100 USD or more. The eBay Authentique candle is dropping on a dedicated website this Valentine's Day and costs $25 USD.
For more home scents, check out the latest from Cremate.