Amazon Plans to Record Its Drivers and Vans With AI-Powered Cameras
Providing "drivers real-time alerts to help them stay safe when they are on the road."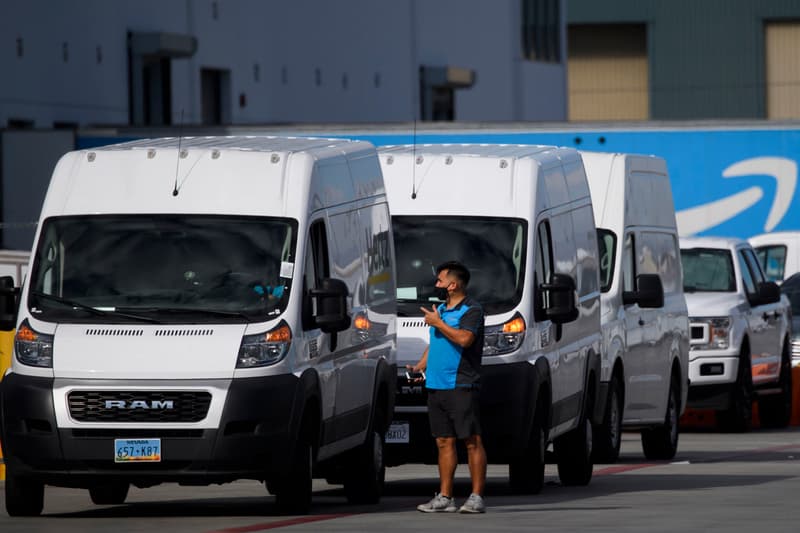 After announcing its partnership with Rivian to launch a fleet of 100,000 electric vans for deliveries, Amazon now unveils its plans to install AI-powered cameras in its branded vehicles. The e-commerce giant's intent for the equipment rollout both inside the vans and on the drivers is to seemingly improve the safety of its employees and the communities in which they deliver packages. "This technology will provide drivers real-time alerts to help them stay safe when they are on the road," said Amazon in a public statement this past Wednesday.
Amazon launched an accompanying educational video regarding the cameras. In the clip, the company stated that the cameras were developed by transportation specialists at the Netradyne firm. Each camera is equipped with ynthetic intelligence (AI) to present warnings about dashing and distracted driving amongst different issues. The cameras have ostensibly been proven to deter collisions and improve driver conduct as per Amazon's senior supervisor for last-mile safety, Karolina Haraldsdottir.
The video goes further to explain that the cameras will document and save footage of varying actions such as onerous braking and driver drowsiness."Our intention with this technology is to set up drivers for success and provide them with support for being safer on road and handling incidents if and when they happen," Haraldsdottir stated in the video.
Watch the full instructional video here and then let us know your thoughts on this technology.
Elsewhere in tech, Apple's rumored VR headsets could feature 8K displays and cost $3,000 USD apiece.