Eric Koston Named as Creative Director for Swag Golf
The skateboarding icon discusses his introduction to golf through skateboarding.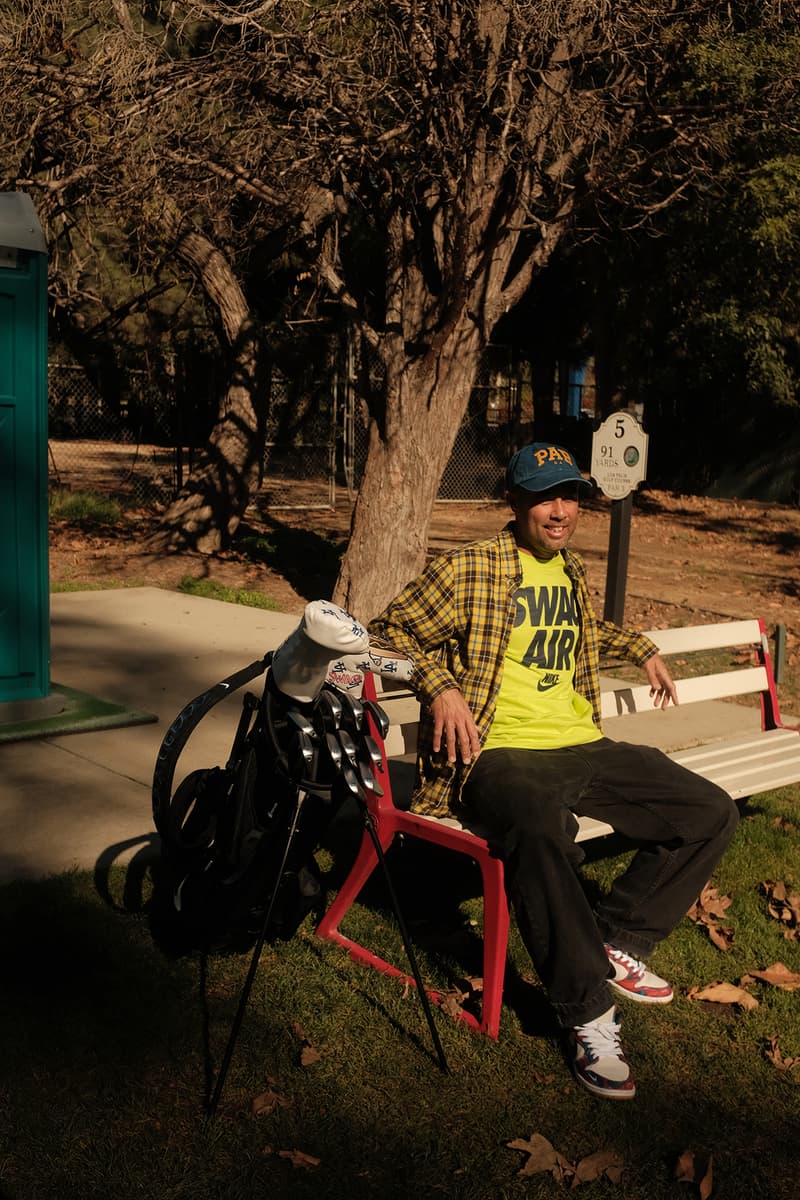 1 of 6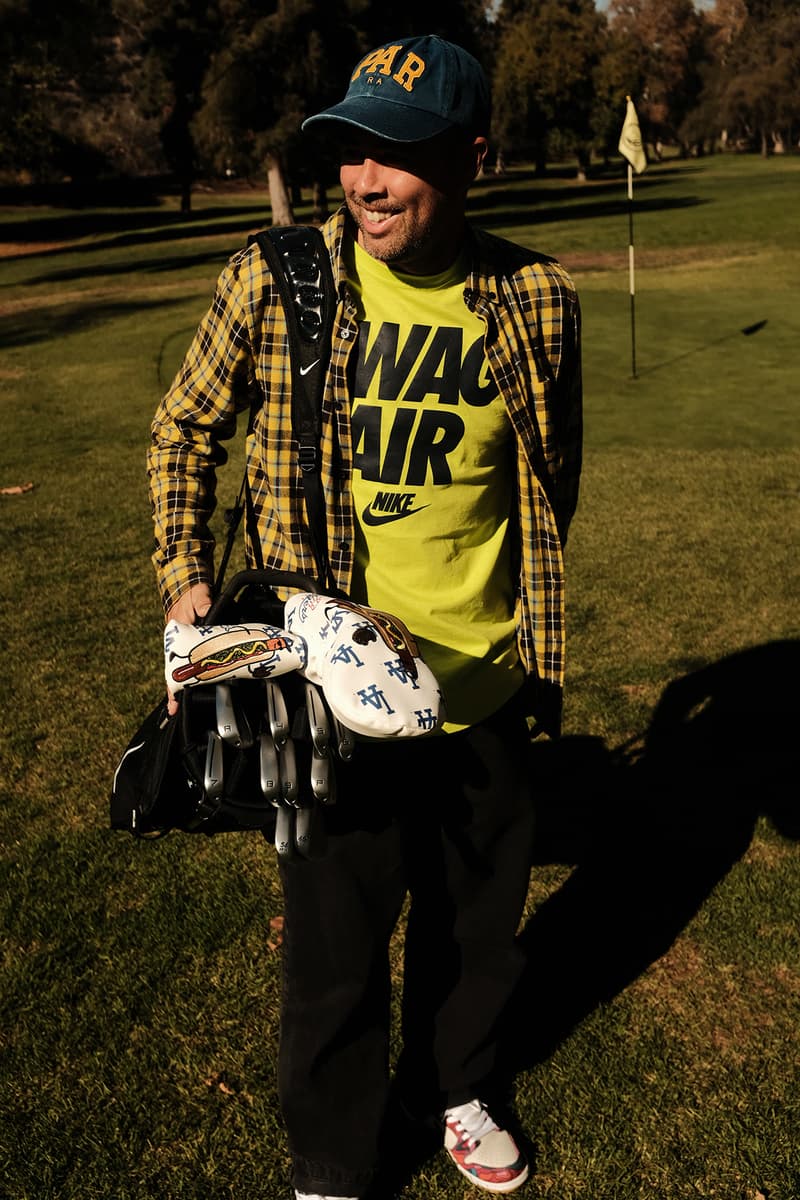 2 of 6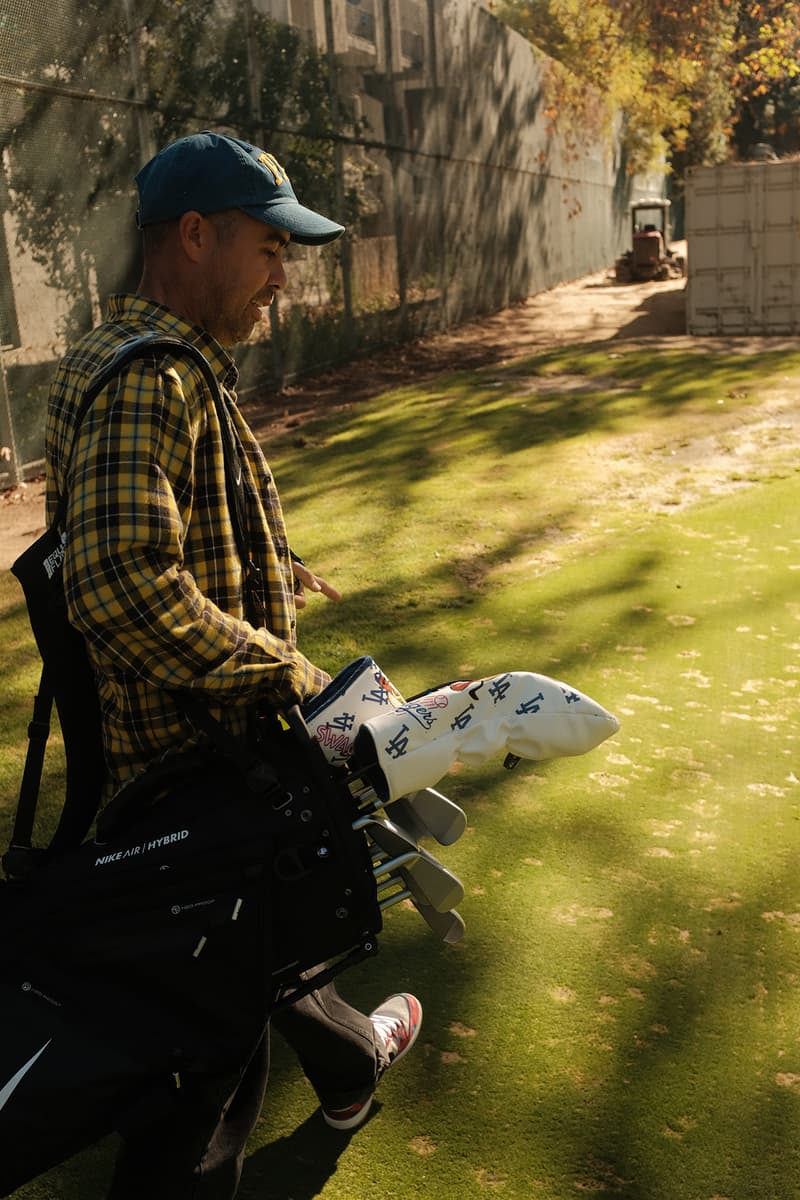 3 of 6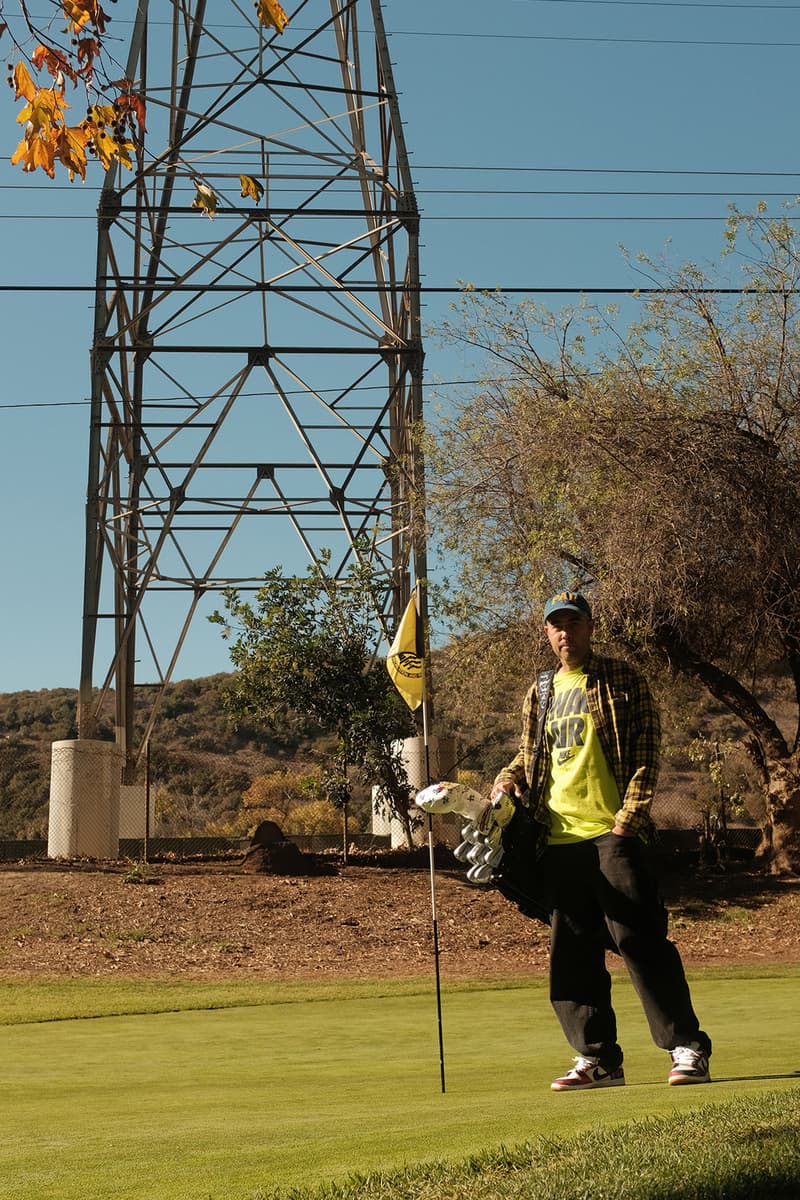 4 of 6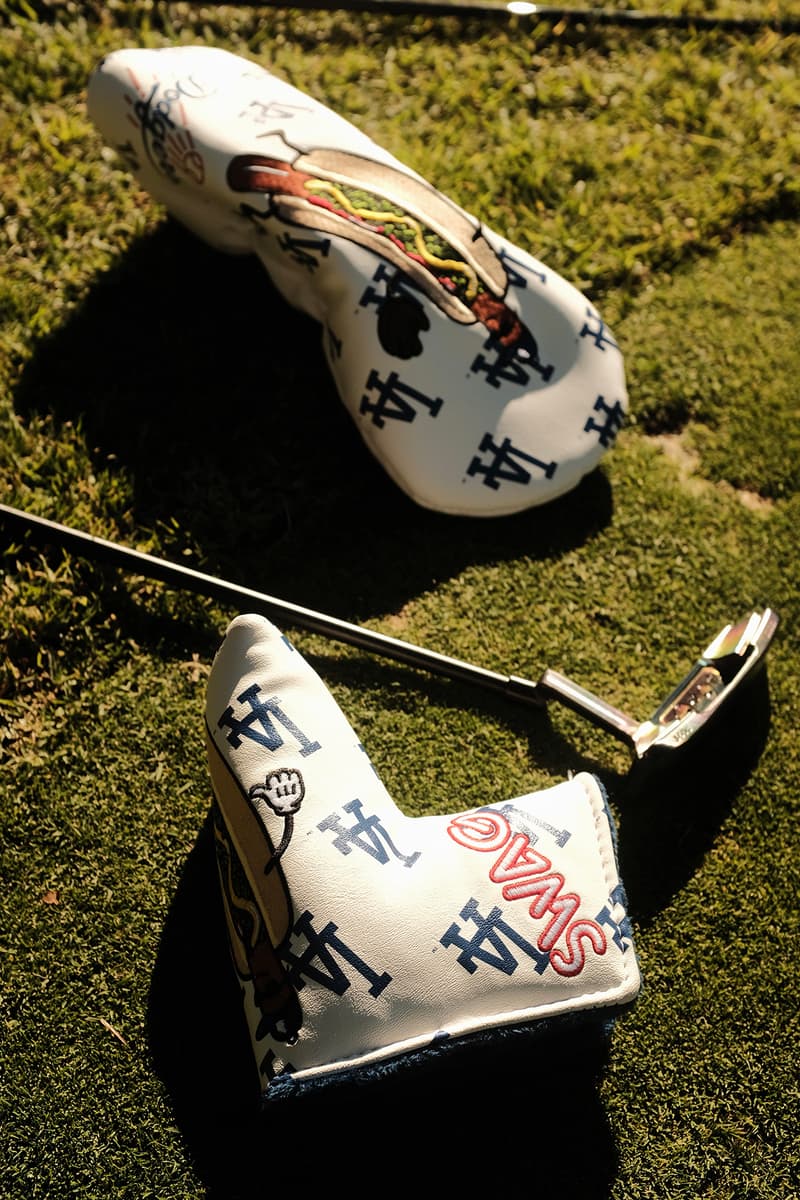 5 of 6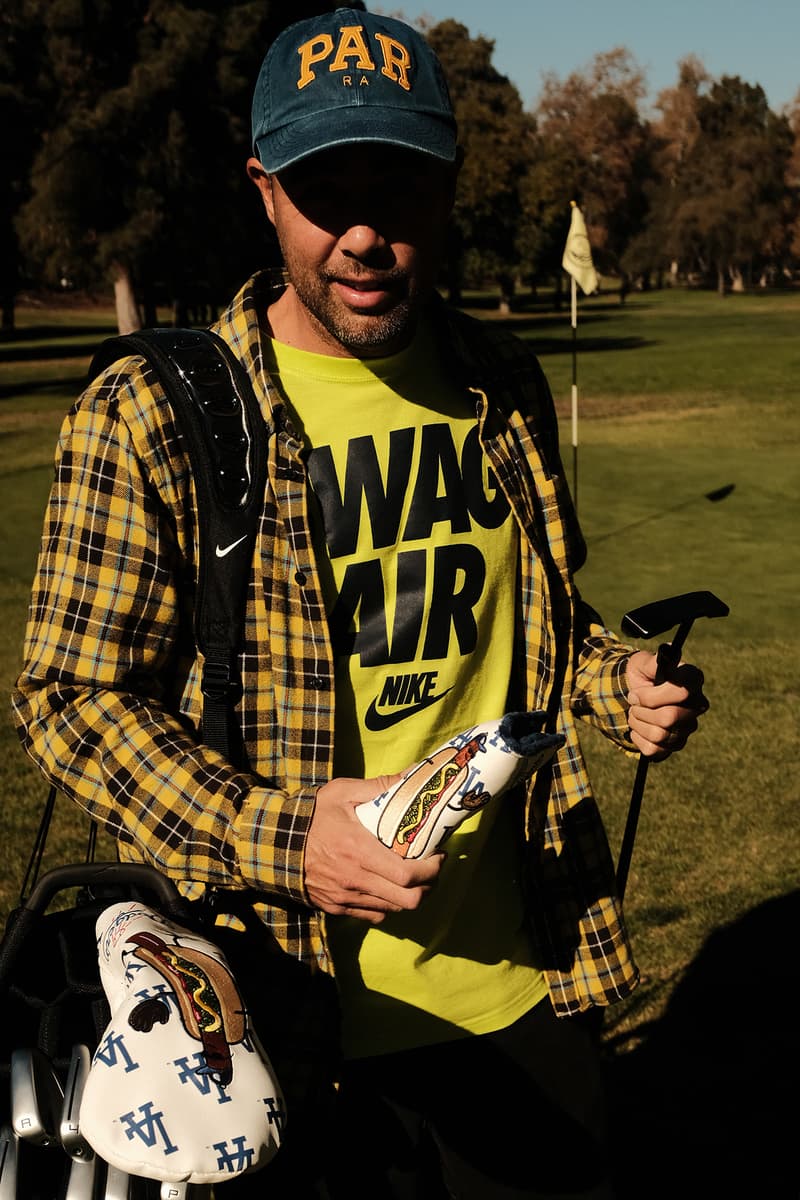 6 of 6
Eric Koston – pro skateboarder, co-founder of The Berrics, Nike SB ambassador, and father of three children – is no stranger to the golf course, having previously been featured in Malbon Golf lookbooks and other golf-friendly events. At the age of 23 and like others who followed golf, he was inspired by Tiger Wood's abilities and subsequently picked up the game, as well as with support by a group of influential skateboard industry comrades.
His journey to the green continued as far back as 2013, with the release of the Nike SB Eric Koston 2 golf spikes, which also featured his hero and golf icon Tiger Woods in "The Legend Grows" campaign. As of lately, Eric has been actively playing with other avid golf enthusiasts like Sean Malto, Atiba Jefferson, and even the late Keith Hufnagel. During the years, Eric has learned the importance of finding equipment that works for your game along with proper technique and lessons to help aid his progression.
There's a clear juxtaposition between being a talented athlete in a youth-dominated sport like skateboarding to picking up irons and adopting a century-old, time-honored pastime, yet the two have more similarities than one might imagine. This association and lasting connection with skateboarding led to Eric Koston's new position as Creative Director of Action Sports at Swag Golf and their subsequent first limited-edition Swagmas drop, which is taking place now until December 17. This Swag Golf release is a collaborative project inspired by Eric Koston and represents his ethos as a creative, with skateboard decks and other golf accessories inspired by Koston being made available on the Swag Golf website.
To explain his fascination for the game and the comparisons between skateboarding and golf, Koston took a moment to speak with HYPEGOLF about his first experiences playing nine-hole courses, perfecting his swing and more.
HYPEGOLF: Can you explain how you connected with Swag Golf?
Eric Koston: I've learned over the years about what works for me. There is a certain feel I prefer, and I gravitate towards a heavier head on a putter. I have a big collection of Scotty Cameron putters and other putter brands but when I linked up with Nick Venson, the founder from Swag Golf, we started getting familiar and discussed skateboarding. He introduced me to his team of people and educated me on the fabrication and customization he is doing with his brand. Nick learned about building and designing putters from previously working with Scotty Cameron and even Bettinardi.
As time went by he explained to me that had his own vision. From the ground up he started Swag Golf and built a fanbase in the golf community. The bulk of his items are manufactured in limited edition premium products and accessories. The Swag Golf brand is almost like a skateboard brand, a small company with big ideas that move the market into something authentic and cool. I can relate to the company since there are lots of employees there who actually skate and are familiar with Skateboarding culture. I can connect to this very well since skateboarding is a tight community itself, so I naturally wanted to take this new role as the Creative Amdassador of Action Sports at Swag Golf.
When did you start playing golf?
I probably started playing golf at 23 years old. I was way late in the game, and it was Tim Gavin's idea. We were together a lot and started playing pitch and putt. The place that we went to is still a fun course, but it's terrible. It's a straight goat track with trees in the way of everything. You have to work around trees or through trees there. The conditions are awful, but that's where I learned. We rented some clubs and then went out and played.
This sounds like the same story everybody has at the beginning of a golf addiction. It's like once you hit it, you hit one in the air. When you get the ball onto the green or close enough and get the idea of the concept, you get hooked. You're just whacking at it at first until you finally get the ball in the air. I remember the feeling, it's like learning how to ollie.
What's in your bag?
TaylorMade Sim 2 Driver, 3 wood, hybrid, Milled Grind 3 wedges, P 790 irons, and a Swag Golf Handsome Too. The putter is black opal 34 and a half, and the head weight is 360 grams, which is nice. You're not going to get a putter with a head weight like that, you would have to do something custom like get weights or throw on lead tape. I've been playing with this putter since April 2021. It's the best feeling putter because it's milled like straight with a block of 303 stainless. The Handsome Too comes with a PVD KBS Tour Shaft. You throw a tour on the name and it starts to sound legit.
Who are you playing with most of the time, and who wins?
Eric Koston: I've been going out with Sean Malto, and he has been golfing way more than I do. Sean also has three fewer kids than I do, and his handicaps are lower. Also, he has a good swing, and his irons have been pretty on point. [He] can drive the ball pretty well, and can spray. He has a lot of power and has the total package. It doesn't look like it, but he smashes the ball. Malto can hit it long.
How are skateboarding and golf similar in culture?
You go out and play with your crew of homies. You got your golf crew. You're out there talking trash, gambling, and having fun. Everyone is trying to do their best individually, [but] the one similarity is that you are supporting one another. It's awesome to watch and you want to share that feeling when you're on fire. The person you're golfing with is the same. You will definitely want to keep that momentum. You know how good it feels when you play a good round. You get out on in the field and support.
Both skateboarding and golf are really technical. To be honest, golf is even more technical than skateboarding. It's a fine little line between having a good shot or a mistake… just a fraction of millimeters for a good shot or putt. In skateboarding, it is the same thing. It can be a fraction of a millimeter of something whether the trick goes right or goes wrong. It's funny to think and I've told this story before. The general public sees those parallels and how similar they are. Or even a golfer looking at skateboarding. Or vice versa. Skateboarders don't look at golf like that, unless they go and play. If you don't do either one, you're not going to totally understand that. If you live both lifestyles, you fully grasp the similarities.
"To be honest, golf is even more technical than skateboarding."
What changes have you made in your swing? Has it improved your game?
I'm self-taught like most golfers. Earlier, I used to hold the club too tight and slice the ball, which a lot of people do. You can't swing your way out of that with that same swing, which is what a lot of people need to learn. They need to actually relax and let the clubhead flow through and not try hard. You start playing badly when you tense up and your grip and arms are tight.
I recall slicing the ball so much it was horrific. I got a lesson down in El Segundo at a location called The Lakes. The Executive Park nine-hole was a location I used to play a lot. I didn't really play 18-hole courses because in the beginning, I wasn't that comfortable. I didn't want to go out there and ruin everybody's game that's behind me so I played a lot of pitch and putt. Many beginner golfers just get a lesson but I believe if you go out and play a short course, you really get to figure out the game better. It's not a heavy commitment to walk nine short holes and you can get the feel of the game.
I got introduced to the head pro at Palos Verdes, the Country Club. It's really awesome and so go I go down there to work on my swing. Sometimes we just go play a round and he'll work on my swing as we play, which is always kind of nice. It's fun just to tweak things as you go through the holes. If I start losing it, he can help kind of steer me back to a better technique. I learned to loosen my grip, loosen up the arms, swing low, freely turn through, let the clubhead do the work. He's helped me a lot.
I remember it still took me a little while until I actually got the hang of that compressing the ball. It's another key to unlock in golf. I learned to start pitching the ball and once that happened, I saw the light. That's the moment where I figured out how to hit the ball. You start to understand how far every club in your bag works. Hitting the ball right took a few years. I don't know how long that it took me to figure that out.
That's the one thing about golf. It does take some time. The crew I play with tend to play some games, so you're not worried about your actual score personally. That's always fun to have the game within the game to kind of keep you motivated and stay on point. Even if you're having a bad round or you have a bad hole, you can wait for a couple more shots on the next hole or so on or you press on. If you're having a bad hole, couple holes, and you have some good ones you start getting momentum. You can even have a terrible round and still have a game within the game. I like it.
"I've watched [Tiger Woods'] entire career, step by step. …His game is unmatched and the new generation is now ripping because of his influence."
Can you get into specifics? Equipment upgrades? Is there anything that you replaced?
Buying a set at Roger Dunn and buying a set off the rack then going out and playing will not necessarily change your game. It may feel good because it's newer, but newer equipment will definitely always be better than the older equipment. I've played with older equipment that I've gamed for a long time, and then I get something new. It's significantly different, which is pretty gnarly for equipment companies that chase that dragon, but the newer stuff do help sometimes.
Having your clubs fit your swing is really important. It's expensive to get them fit for you but you are already spending a lot of money on a bag like that. Go get fit for your swing and go to a launch monitor to see wherever you got to go and whatever you got to do. [Get] fit for your clubs because it'll make your game. Golf is already hard enough. You have to do everything you can do to try to make your game a little bit better. I've gone to TaylorMade and thankfully they brought me down to The Kingdom just to analyze my swing. They took my specs and asked me what clubs I wanted. All of that is how I figured it out.
Who is the golfer that you can best relate to?
Tiger Woods. He's half Thai, and I'm half Thai. When I started golfing, he came into the game so I've watched his entire career, step by step. I was lucky enough to do a commercial with Tiger Woods to promote one of my Nike SB releases. I was always thankful he assisted on that campaign because it was pretty surreal. Tiger has been through a hell of a journey and the things he was doing during the peak of his career were polarizing. His game is unmatched and the new generation is now ripping because of his influence.
What does golf do for you?
Golf makes me happy for the most part. In recent times, I've been playing a lot more consistently once a week or once every two weeks. There was a time in the past couple of years I was only getting out four times a year. Golf is one of my favorite sports outside of skating, and this upcoming line is only the beginning of our journey together. I'm thrilled to be part of the team and look forward to what this partnership has in store for the future.