Dame Dash Is Willing to End Feud With JAY-Z After Hall of Fame Shout Out
Seemingly squashing all beef.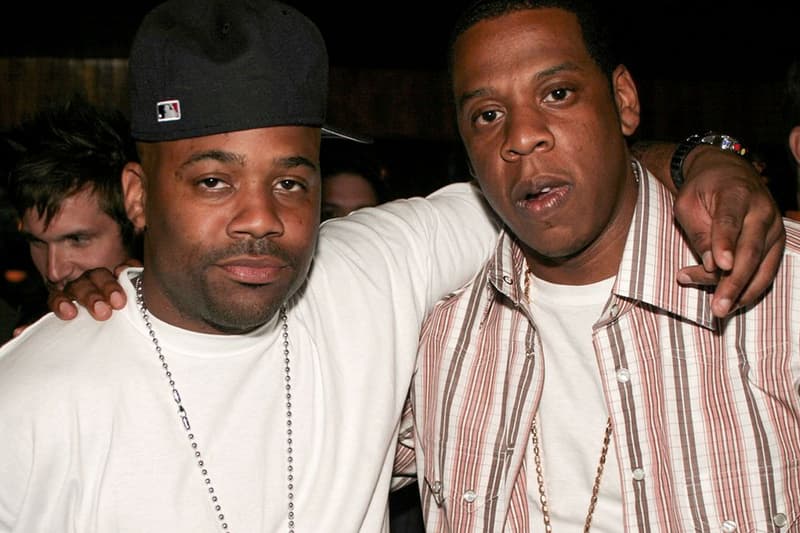 JAY-Z and Dame Dash seem to be back on each other's good graces.
In JAY-Z's recent induction into the Rock & Roll Hall of Fame, the rapper specifically shouted out Dame Dash and acknowledged the role he played in the success of building Roc-A-Fella Records. Dash co-founded the label with Hov back in the '90s and was even JAY's manager and business partner up until their falling out in the mid-2000s when Def Jam purchased Roc-A-Fella. The feud has spanned decades, with both Dame and JAY taking multiple shots at one another.
JAY-Z gave Dame Dash a shout out in his Rock and Roll Hall of Fame speech stating, "Shout out to Dame. I know we don't see eye-to-eye, but I can never erase your accomplishments. And I appreciate you and I thank you for that." Dame Dash has now responded and is claiming that he is willing to put the feud to rest stating,
"It was beautiful … I'm glad he said it for the culture. We need to squash everything. So hopefully if that was an extended [olive branch] I'll spin one back. I have no beef with [him] if [he has] no beef with me…let's get the lawyers out of it then. Let's talk like men."
Dame also adds, "I would never want you to think that we have to go to the court to resolve anything…We can talk it out and the culture needs to see two strong black men working out a problem. Even if they worked together they can go their separate ways they can still be cool. We should not be divided. We have accomplished too much to be beefing…There ain't no way I'm never gonna [not] consider [him] my brother — it's just that we don't see eye-to-eye." He extends his congratulations to his former business partner and words of encouragement, further cementing that it is time to move on.
In other music news, Snoh Aalegra has announced a tour for her third studio album.