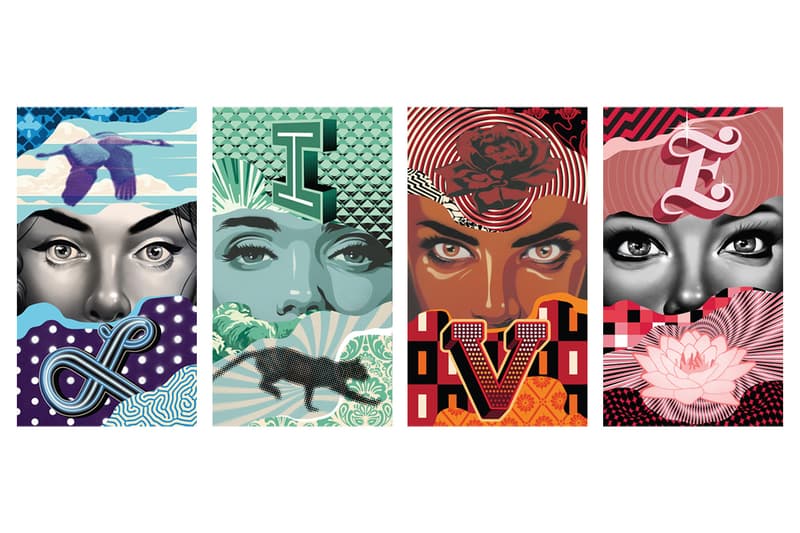 Tristan Eaton Joins the Metaverse With His First Batch of NFTs
Releasing tomorrow exclusively on LGND.
---
Tristan Eaton has joined the metaverse with his first set of NFTs. According to a statement, the artist had been waiting for the right opportunity to release his own digital artworks and found LGND as the perfect platform to do so.
The result is four animated paintings that make up a new series titled E.M.M.A. The NFTs mark a longtime goal for Eaton — combining his love for spray painting, stencil work, and the ever-expanding world of digital art. There are 35 NFTs for each of the four artworks — with the full set combining to form the word "LIVE."
Each edition starts at a base price of just under 0.2 ETH / $777 USD and will drop on LGND this Thursday, October 28 at 5:00 PM PDT. Additionally, collectors who buy an E.M.M.A. NFT will also get one of the actual spray-painted animation frames used to make the piece.
Eaton recently concluded his first retrospective at the Long Beach Museum of Art and released a vinyl figure from a sketch that kick started his toy career.
In other art news, a $550b USD villa with a Caravaggio ceiling mural is on the market.