Smash Mouth Singer Steve Harwell Retires from Band Following Troubled Performance
Revealing his battle with substance abuse and ongoing health issues.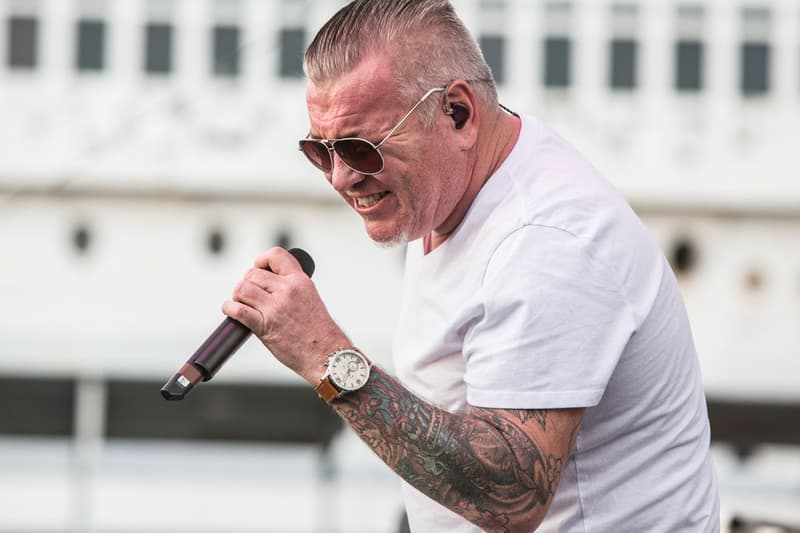 Smash Mouth lead singer Steve Harwell has announced his retirement from the band after a "chaotic" performance at a wine and beer festival in Upstate New York.
One fan uploaded footage of the performance to TikTok where it has since gone viral, showing an inebriated Harwell that was threatening fans, forgetting the lyrics to songs, and stumbling on stage. According to Variety, the 54-year-old singer has been battling with substance abuse and health issues including cardiomyopathy and Wernicke's encephalopathy — a disorder that affects speech, memory, and motor functions.
The singer also spoke to TMZ with the official statement on his retiring from the band with:
Ever since I was a kid, I dreamed of being a Rockstar performing in front of sold-out arenas and have been so fortunate to live out that dream. To my bandmates, it's been an honor performing with you all these years and I can't think of anyone else I would have rather gone on this wild journey with. To our loyal and amazing fans, thank you, all of this was possible because of you. I've tried so hard to power through my physical and mental health issues, and to play in front of you one last time, but I just wasn't able to.
I absolutely can not wait to see @smashmouth now pic.twitter.com/l7FAsiHuSK

— ??Kristi?YamagucciMane?? (@wapplehouse) October 11, 2021
In other music news, Kanye West is selling his Wyoming Ranch for $11 million USD.