Artists Reflect COVID-19 Experiences in "When Life Doesn't Give You Lemons" Exhibition
Exploring "what 'keeps them keepin' on' during a time of uncertainty."
1 of 4
2 of 4
3 of 4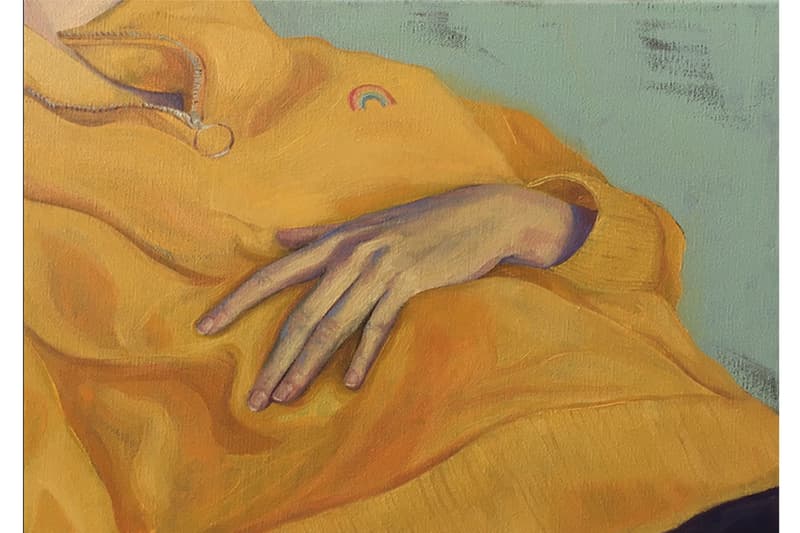 4 of 4
Artists continue to visually relay their distinct experiences on life amid COVID-19 in this new group exhibition called "When Life Doesn't Give You Lemons." Hosted by the fledgling Tchotchke Gallery, the presentation features works by dynamic artists including Daisy Dodd Noble, Hannah Lupton Reinhard, Robert Levine, among many others.
Works in the digital show essentially explore what motivates an artist to create works during unprecedented times."The founders selected a program of artists that they strongly stand behind reflecting a common belief that will bring inspiration and comfort to both novice and seasoned collectors alike," said the gallery in a statement "Participating artists were asked what they consistently revere and what 'keeps them keepin' on' during a time of uncertainty."
Tchotchke Gallery was founded by Marlee Katz and Danielle Dewar. Katz and Dewar had worked with blue-chip galleries located in New York — assisting gallerists with exhibitions and educational programs. "Tchotchke aims to create a lasting environment where collectors can continually engage with artists and their artwork. Our goal is to cultivate a space for promising artists all while encouraging and supporting their ardent practice," said Katz.
View select works from "When Life Doesn't Give You Lemons" in the slideshow above and learn more by visiting Tchotchke Gallery's website.
Elsewhere in art, take a look at this week's list of curated artworks for your home.