Infinite Archives and Hiroshi Fujiwara Revive GOODENOUGH's END RACISM T-Shirt
With proceeds going to Theaster Gates' Rebuild Foundation.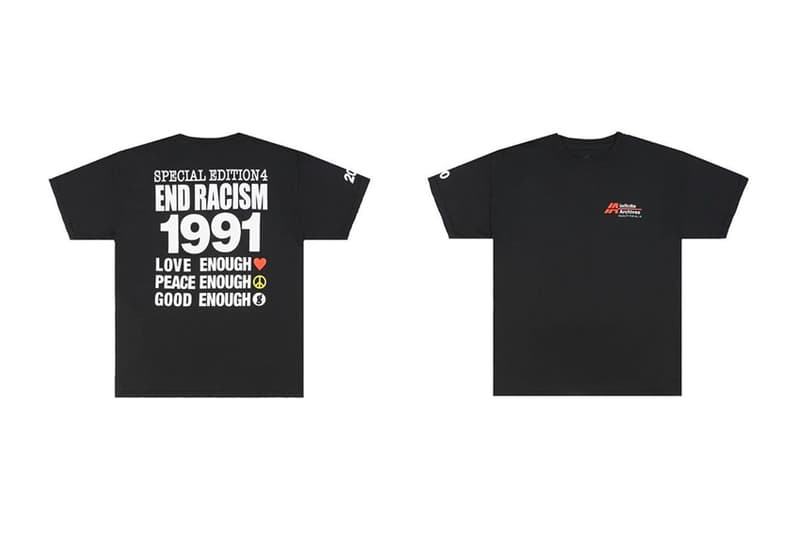 1 of 2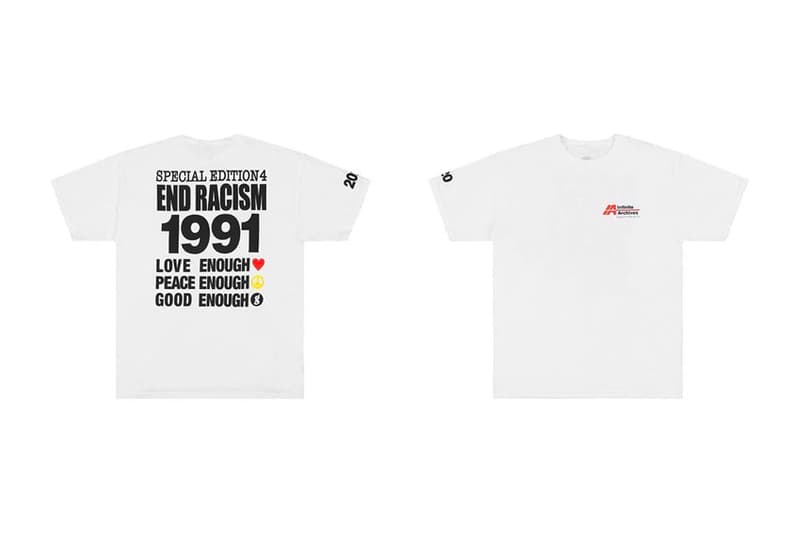 2 of 2
Coming together to touch to support the #BlackLivesMatter movement, Infinite Archives has tapped Hiroshi Fujiwara to revive GOODENOUGH's powerful END RACISM T-Shirt design.
Back in 1991, Hiroshi put together the original T-shirt as the world witnessed Rodney King get violently beaten by the LAPD. The iconic design served as a powerful message of solidarity against police brutality and discrimination from the godfather of streetwear. Later on, the design was brought back by Atsuyo Kitano in response to the unjust killings of Kimani Gray and Micahel brown by police officers.
Despite GOODENOUGH formally coming to an end in 2017, Hiroshi has teamed up with Easy Otabor's Infinite Archives to release reminder that we must put an end to systemic racism and police brutality once and for all. Available in black and white, the latest take on the END RACISM T-Shirt features the "LOVE ENOUGH/PEACE ENOUGH/GOOD ENOUGH" graphic on the rear with Infinite Archives subtly gracing the front of the style. Proceeds of the release will be going to Theaster Gates' Rebuild Foundation, a culture-based, artist-led, neighborhood-driven community revitalization program located in Chicago.
The Hiroshi Fujiwara x Infinite Archives END RACISM T-Shirt is set to be available for 48 hours only on Infinite Archives' webstore from 8 a.m. PST/11 a.m. EST June 16.
In case you missed it, Nike has now made Juneteenth an annual paid holiday.
Hiroshi Fujiwara x Infinite Archives GOODENOUGH END RACISM T-Shirt