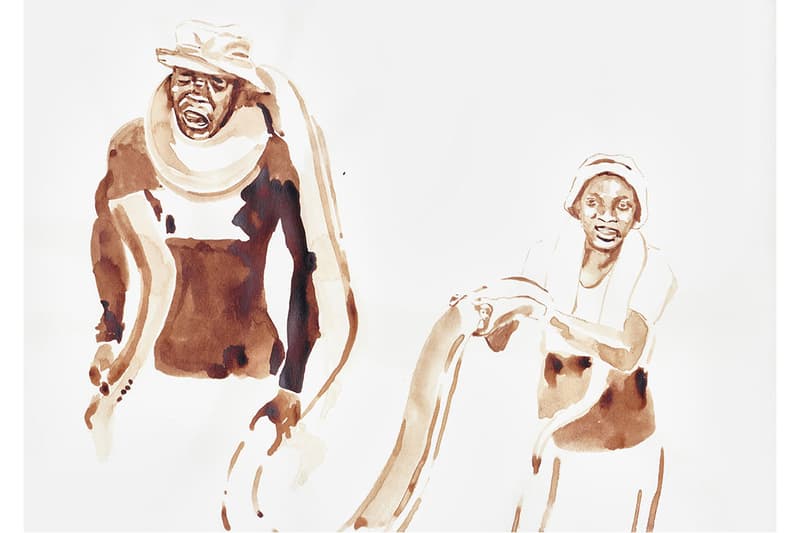 1 of 6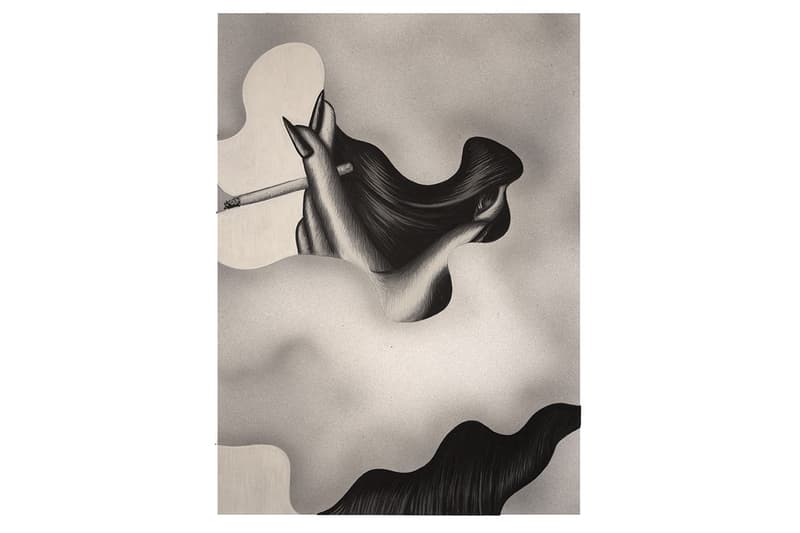 2 of 6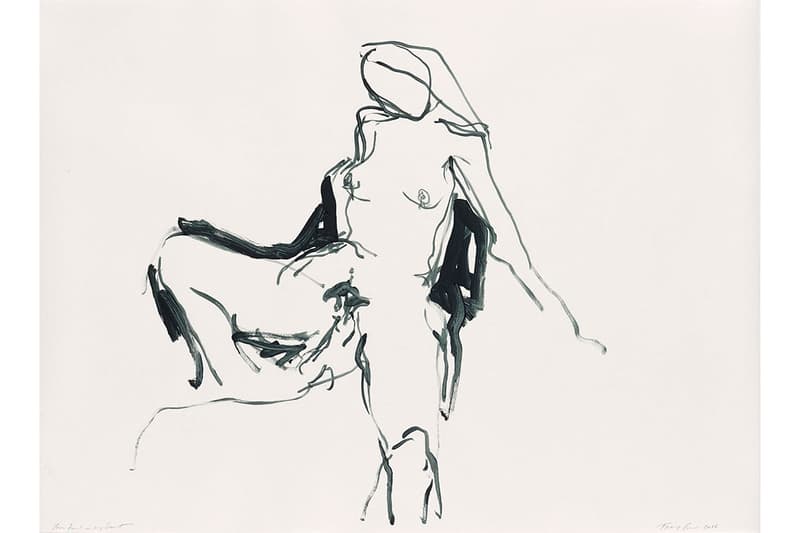 3 of 6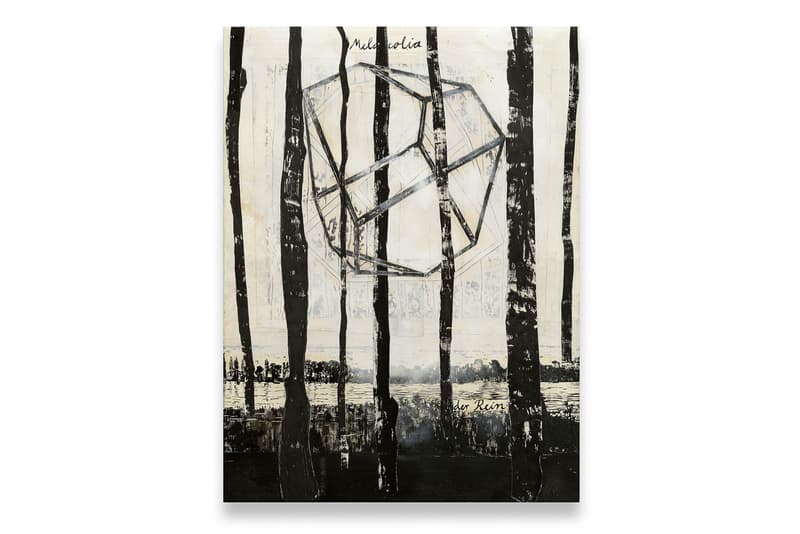 4 of 6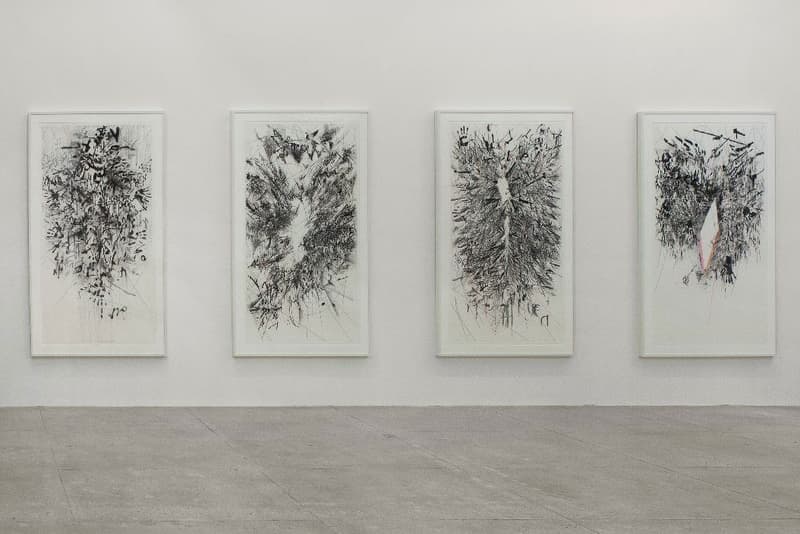 5 of 6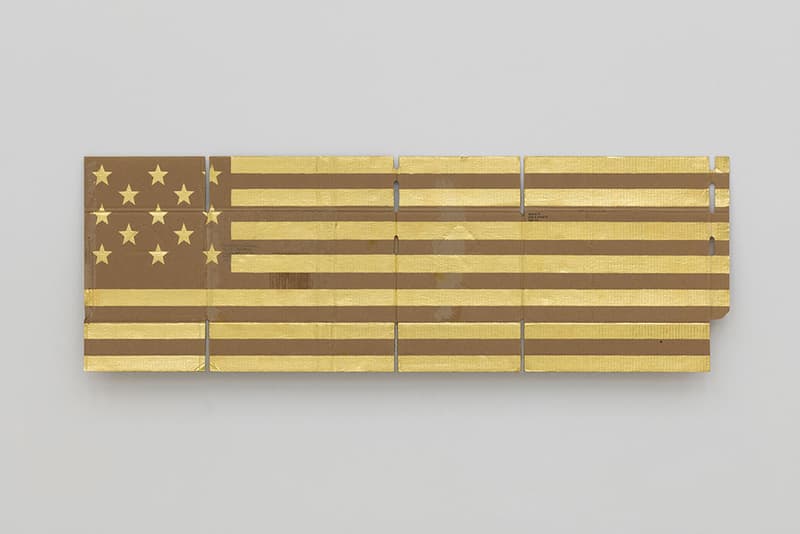 6 of 6
White Cube Explores Contrasting Works on Paper in Online Viewing Room
For Frieze's first virtual fair.
---
Although its New York fair was cancelled due to the COVID-19 crisis, Frieze will soon launch an online version called Frieze Viewing Room. Over 200 galleries from across the globe will present significant works by both established and emerging artists in a virtual gallery space. Among the participants is leading contemporary gallery White Cube that will unveil an exhibition exploring various ways paper has been utilized in art.
The artists selected for White Cube's digital showcase include Michael Armitage, Julie Curtiss, Danh Vo, and more. All of these individuals have "have embraced, reinterpreted, challenged or rejected traditional methods of working with this material: drawing, etching, colouring, staining, covering, cutting, tearing, folding, layering, burning or collaging to strikingly different effect," expressed the gallery in a statement.
One of the highlighted pieces include Julie Curtiss' Cloud 2020 artwork made using gouache and airbrushed acrylic on paper. The composition of the work features a mysterious subject hiding behind heavy, curling smoke from a cigarette. "I've used the medium of gouache on paper for the past 12 years. This technique is well suited to work in-between painting and drawing. It's highly pigmented, mat, dries fast, I can get very graphic with it," said Curtiss.
Another work on display is Tracey Emin's Your hand on my breast 2016 artwork made using acrylic on paper. Emin's scratchy and informal painting style is immediately noticeable in the work that portrays a nude female subject devoid of any facial expressions."There is a presence of a male figure who remains mostly hidden, suggesting a desire for the touch of an absent lover, and whilst the image whispers of the anguish of loneliness, the expressive pose equally conveys an underlying fortitude and defiance," said White Cube in a statement.
Acclaimed Danish conceptual artist Danh Vo is also presenting one of his signature flag sculptures made by applying delicate gold leaf directly onto rough cardboard sheets.View select works from White Cube's presentation above. Frieze Viewing Room will run through May 8-15.
Elsewhere in art, Derrick Adams brings "Patrick Kelly, The Journey" exhibition to SCAD.