9 Emerging Japanese Fashion Brands You Need to Know
Some under-the-radar names to keep tabs on.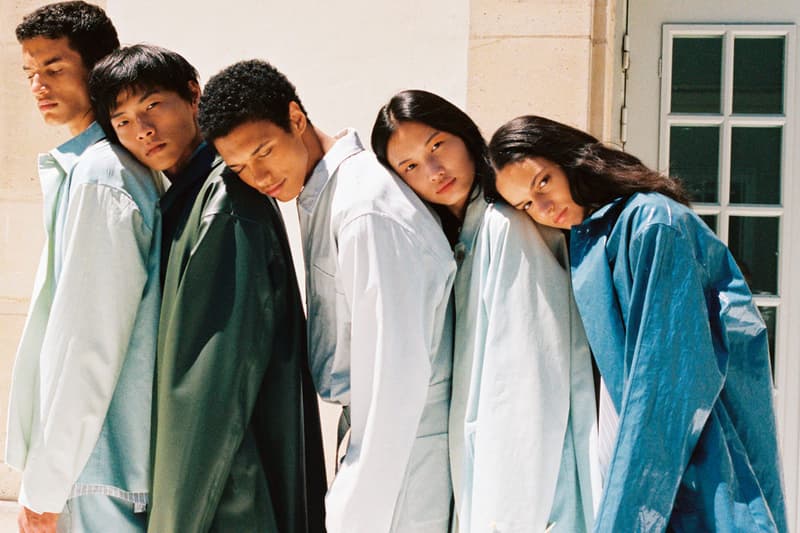 The sea of Japanese menswear/streetwear brands is infinitely vast and it's getting harder to discover newer ones season after season. While established names like visvim, NEIGHBORHOOD, UNDERCOVER and Needles are constantly mentioned in the upper echelon of Japanese streetwear, it's refreshing to know that if you dig deep enough, you'll find some newer or emerging labels worth taking a stab at. There are advanced tactics to unearthing these yet-to-be tapped imprints too. There's recommendations by friends through word of mouth, discovering new collections on Instagram, picking up the latest mens Japanese fashion magazines or just simply hitting up HYPEBEAST, HYPEBEAST Japan and HYPEBEAST Style's IG accounts on the daily. No matter what your preferred methods are, taking the risk by buying a piece or two here and there is a good way to level up your personal style. Shipping might get costly for the more underground labels but at least you'll have a truly unique garment no-one else really has.
In this roundup, HYPEBEAST's team of editors have picked some Japanese labels we feel could break out soon. They're names most will be unfamiliar with but that's the beauty of the hunt. We personally like these designers for their fresh take on streetwear and their fashion pedigree — some of them have lent their talents to other bigger houses prior to starting their company. More importantly, we chose these brands because there's definitely room for other Japanese labels to shine and it would be amiss if we don't spotlight them now. Check out our roster below.
AURALEE
AURALEE's explosive success can be traced to a simple formula: each season, translates stunningly high-end textiles into wearable silhouettes, like its popular boxy T-shirts, understated tailoring and exquisite knitwear. Having overtaken its simple-wear peers like YAECA and Comoli in scope and scale since it burst onto the scene in 2015, AURALEE has set its sights on the global stage. The Japanese brand is expanding its presence overseas with runway presentations, New Balance collabs and more international wholesale efforts, aiming to win over quality-seeking shoppers exhausted by the fashion industry's constant churn.
Official website: auralee.jp
Stein
A versatile, muted color palette and trend-refuting designs inform Stein, designed by CAROL owner Kiichirō Asakawa. Clever details and intrinsically-wearable goods have ensured the brand's growing success since it debuted in 2016, straddling both streetwear (effortless printed clothes) and capital-F Fashion (premium construction and thoughtful design). Asakawa's masterful approach to elevating convention includes subtle customizable accents — waist-mounted hooks for easy trouser tightening, long plackets for unbuttoning — and slouchy, genderless fits that bely season-oriented styling.
Official website: ssstein.com
tac:tac
Tac:Tac has recently come into its own, developing a following across Japan that appreciates the label's vision of approachable essentials. It doesn't hurt that tac:tac's striking designs are both distinctive and rooted in the legacy of Issey Miyake's progressive textiles: The brand has been operated by Miyake subsidiary A-Net Group since 2013. Notably, Miyake's famous pleating technique reappears in tac:tac collections, but the clean parallel lines are interrupted, randomized. Military codes blend with Japanese heritage, familiar garments are gently subverted and expressive textiles are developed in-house, allowing for unorthodox fabrication that allows tac:tac to quietly undermine familiar shapes without abandoning approachability.
Official website: tactac.jp
Leh
Founded by Takuya Mikami, Leh is an enigmatic label that has grown out of the former stylist's travels. Somewhat of a journeyman, Mikami dropped out of his design program to see the world while developing the early seeds of his label. In 2005, the designer formally established Leh producing clothes in India based on the styling of the indigenous and aesthetic liberties he picked up with his nomadic lifestyle. In the next few year's Mikami would travel to Bali to learn about leatherwork and silversmithing technique, and experience a brief stint in Mongolia with nomadic herders. Gathering his experiences and combining different elements of design, Leh began releasing full collections that paid respects to the designer's roots. Often requiring trips back to India for authentic production of items that can only be defined as truly artisinal.
Official website: leh.jp
Faccies
Founded back in 2017, in the last three years Faccies has shown its maturity by carving out its contemporary vision of western wear. With a brand name that means "the nature of appearance," the still growing label aims to build an image with its clothing to evoke an instinctive desire. Centered around that ethos, Faccies has crafted an expansive series of collections that build on the unique connection of Japanese Americana with clothing marked by eye-catching details and superior textiles. Bolstered by casual-styling, Faccies has defined its own design language marked by a subtle cohesiveness through aligning visual cues and streetwear sensibilities.
Official website: faccies.com
Midorikawa
Really gathering attention as of late thanks to some collaborations with Shin Murayama's TWONESS NY label, Midorikawa has made a name for itself with its striking reimagined takes on traditional menswear staples. Season after season designer Taku Midorikawa crafts elegant and unique expressions on the established that carry an air of brilliance. Ribbon tape and protruding raw fabrics from the sleeves and hems on the done undone garments serve as ingenious detailing that serves as an unmissable introductory to the charm of Midorikawa. The most recent SS20 collection builds on the label's refined offerings defiantly matches rigid tones of black, beige and pink, along with floral patterns and polka dots. Premium leatherwork and cinched elements that offer the ability to convert silhouettes for alternative wear patterns that deliver another example of the dynamic nature of Midorikawa.
Official website: midorikawaofficial.com
Yuki Hashimoto
Yuki Hashimoto cut his teeth as an assistant for renowned global houses like Raf Simons, Margiela and Kris Van Assche. You can see elements of his designs reflecting the styles of the brands he's worked at but Hashimoto clearly defines his own artistic ethos. Spring/Summer 2019 was Hashimoto's debut season and as new as the label is, his maturity is clearly exhibited through progressive tailoring. Some examples are suit jackets constructed with leather biker jacket lapels, intricate technicolor knits and layered, asymmetric tops. Hashimoto has a bright future ahead and surely the industry would love to see more of his buzzworthy creations.
Official website: online-yuki-hashimoto.com
Rotol
Rotol is truly a hidden gem amongst the deep roster of Japanese brands out right now. It hasn't really broken into the spotlight as of yet but the potential is there. There's a youthfulness to Rotol's stylish offerings and a freshness to how it approaches streetwear. You can find off-key colorblocking designs, on-trend athleticwear pieces and oversized trouser cuts. Every piece made, from the jackets to the denim options, looks like it can be worn with ease and versatile enough to be a reliable everyday staple. Look to the outerwear range to create statement looks fit for the streets.
Official website: rotol.jp
Elephant Tribal Fabrics
For me usually, the weirder the brand name, the better the designs are when it comes to Japanese menswear labels. Elephant Tribal Fabrics has been around since 2012 but has consistently put out quality streetwear offerings since its inception. Like other niche Japanese streetwear brands, ETF has been ahead of its time in terms of construction, fabric choices and color compositions. More recently, the imprint put playful twists on military-inspired garments, adding intricate patchworks and throwing in sleek tailoring to the mix. Layering is key as well and it looks like the more pieces thrown to an ensemble, the better an ETF outfit looks.
Official website: elephab.com