McFarlane Toys Crafts 'Mortal Kombat 11' Vers. Spawn Action Figure
The character will join the game March 8.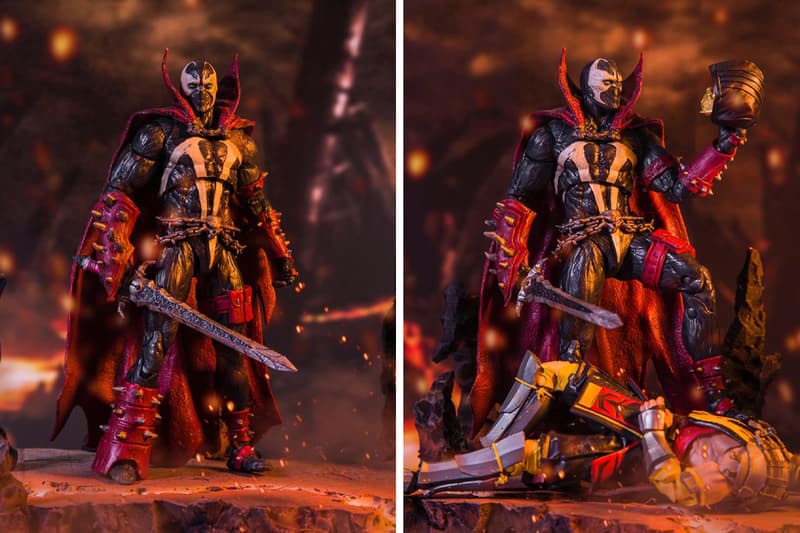 Spawn is finally joining the Mortal Kombat 11 family soon, and to celebrate this momentous occasion, the character's creator Todd McFarlane has created a highly-detailed action figure of the demonic anti-hero, at the same time giving fans a good first look at how the playable character will look like upon his upcoming debut.
Created through his own company McFarlane Toys in partnership with Warner Bros. Interactive Entertainment and NetherRealm Studios, the collectible stands at seven inches tall and boasts a whopping 22 points of "ultra-articulation," allowing you to manipulate it into every menacing pose imaginable. Seen above holding onto Scorpion's decapitated head, the Spawn figure comes complete with a base to stand on and his iconic sword. As for those looking forward to use him in Mortal Kombat 11, the new fighter will be available March 8.
If you're interested in grabbing the Spawn figure, it'll be available at Walmart stores across the US as well as the retail giant's online store beginning March 8 in tandem with its launch in the game, and subsequently at Target, Game Stop, and Amazon from March 13. Pricing is set at $20 USD.
For more things collectibles, Hasbro is releasing a new "G.I. Joe Classified" line, with Snake Eyes coming first.
MORTAL KOMBAT SPAWN REVEAL!!

FINALLY I CAN SHOW IT!!
SPAWN @MortalKombat action figure is an incredibly DETAILED ( true McFarlane Toys fashion) 7" scale figure designed with 22 points of ultra-articulation and can achieve full range posing.
COMING MARCH 2020! #MK11 pic.twitter.com/FPS4yOdPNk

— Todd McFarlane (@Todd_McFarlane) February 21, 2020