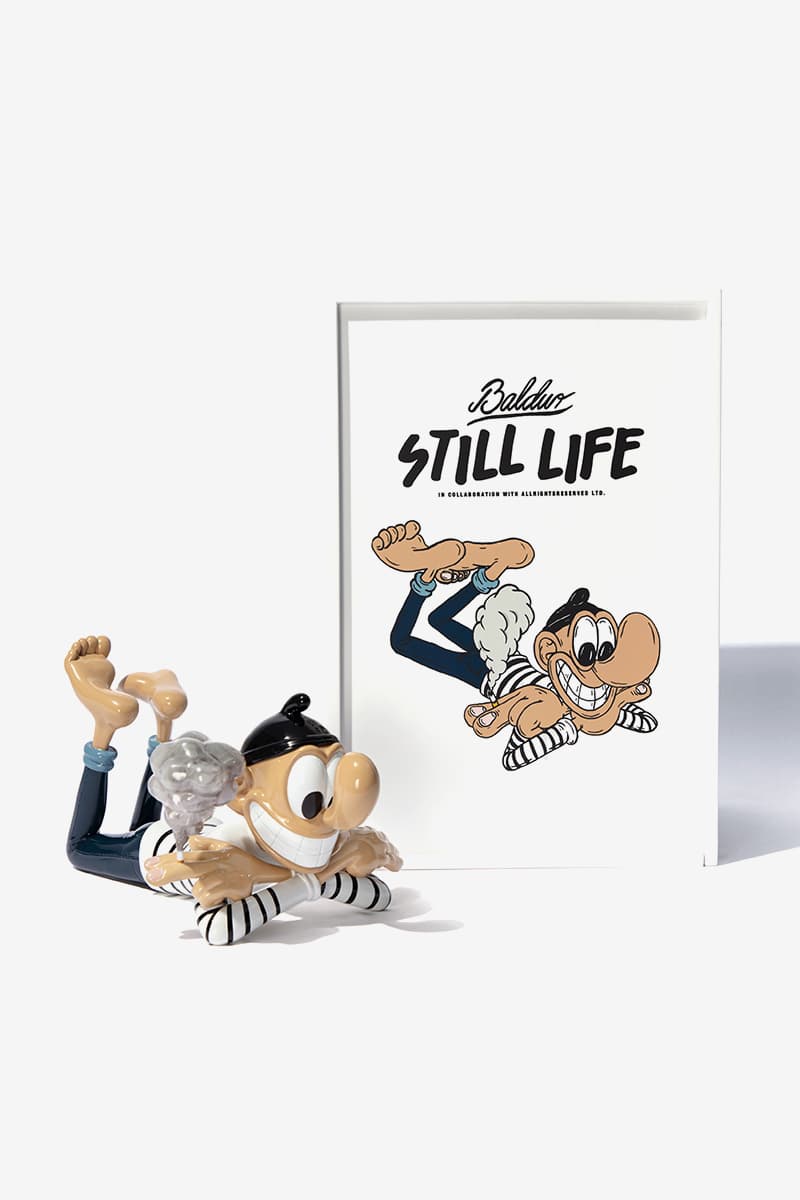 1 of 6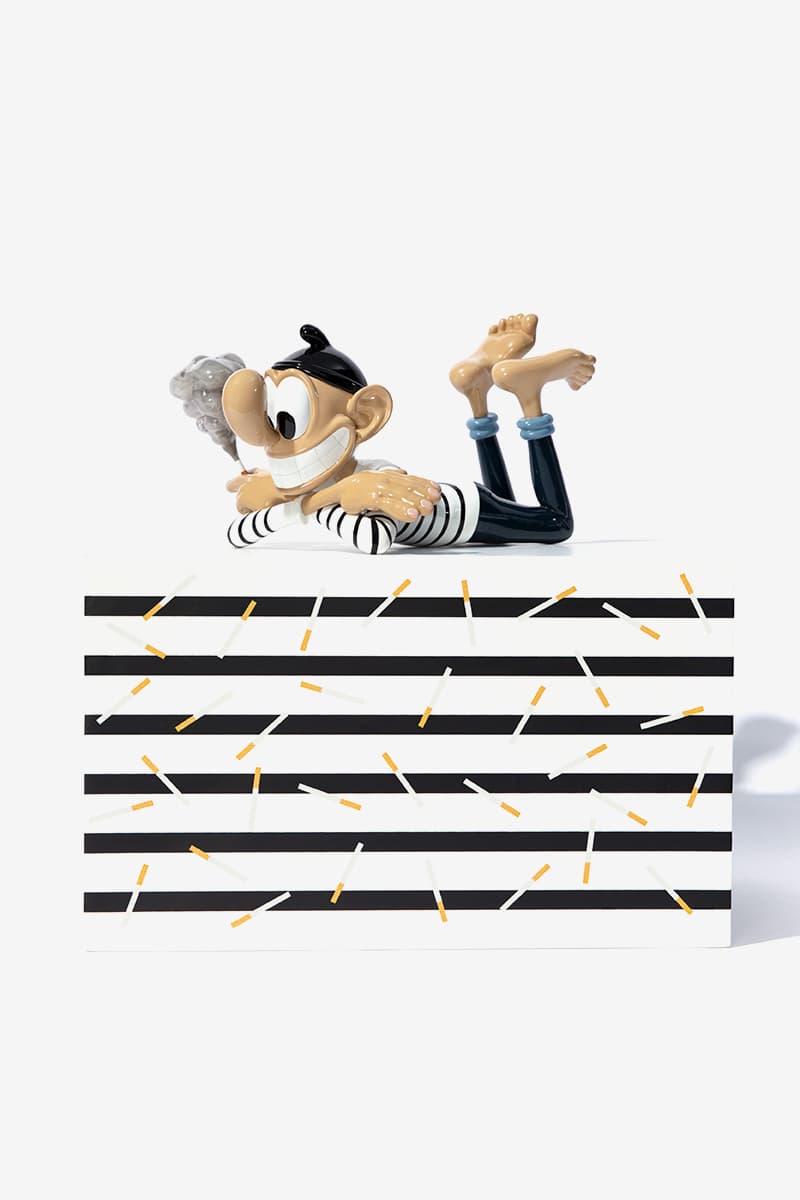 2 of 6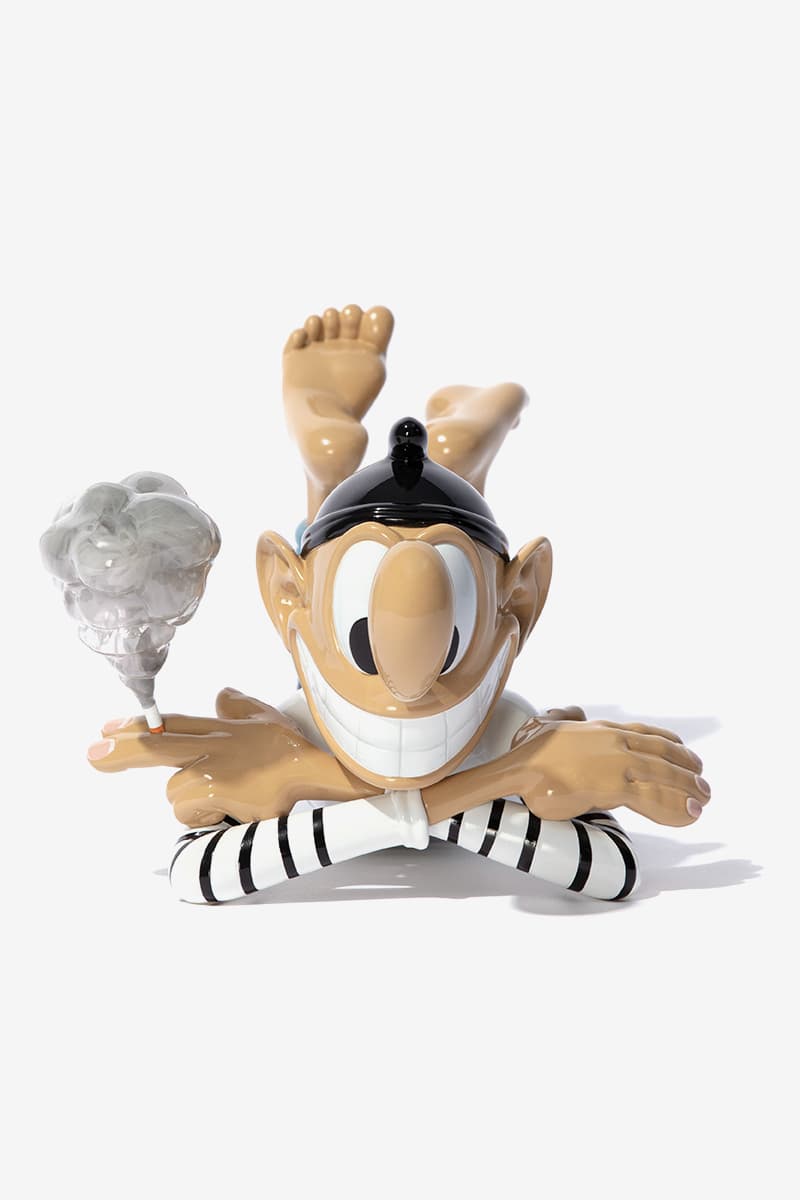 3 of 6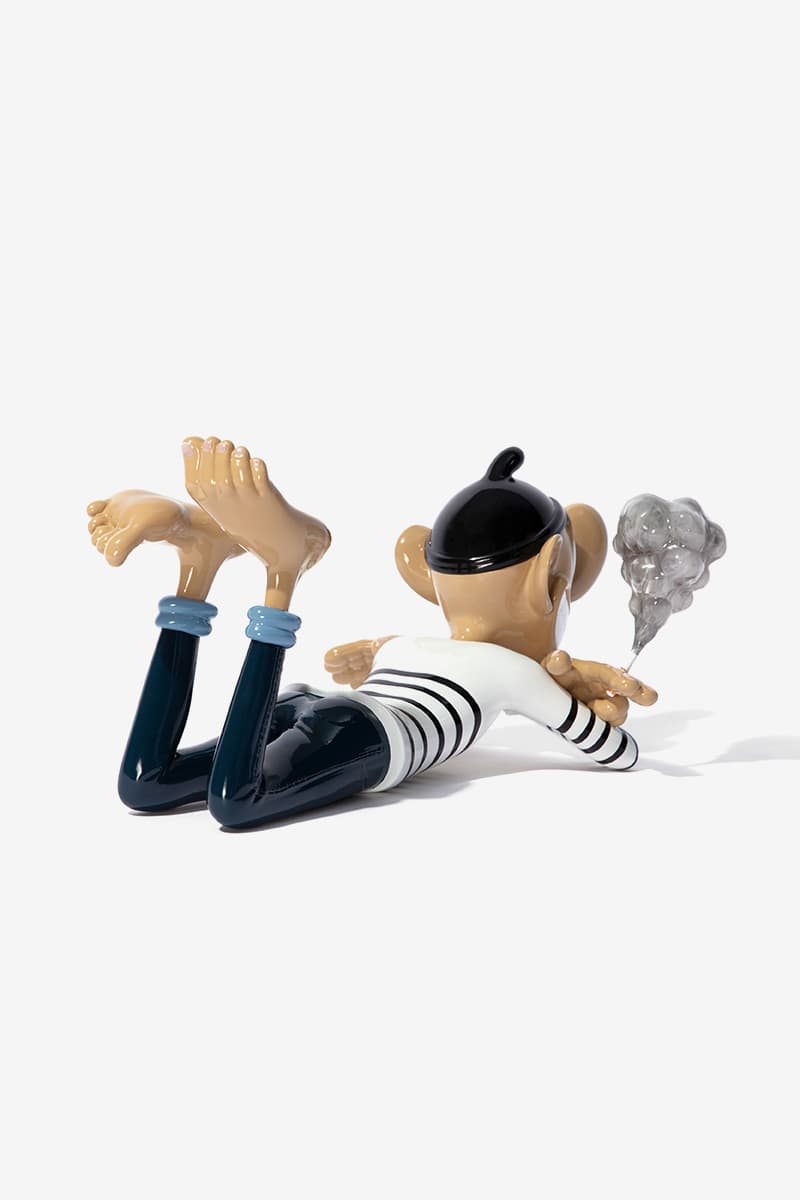 4 of 6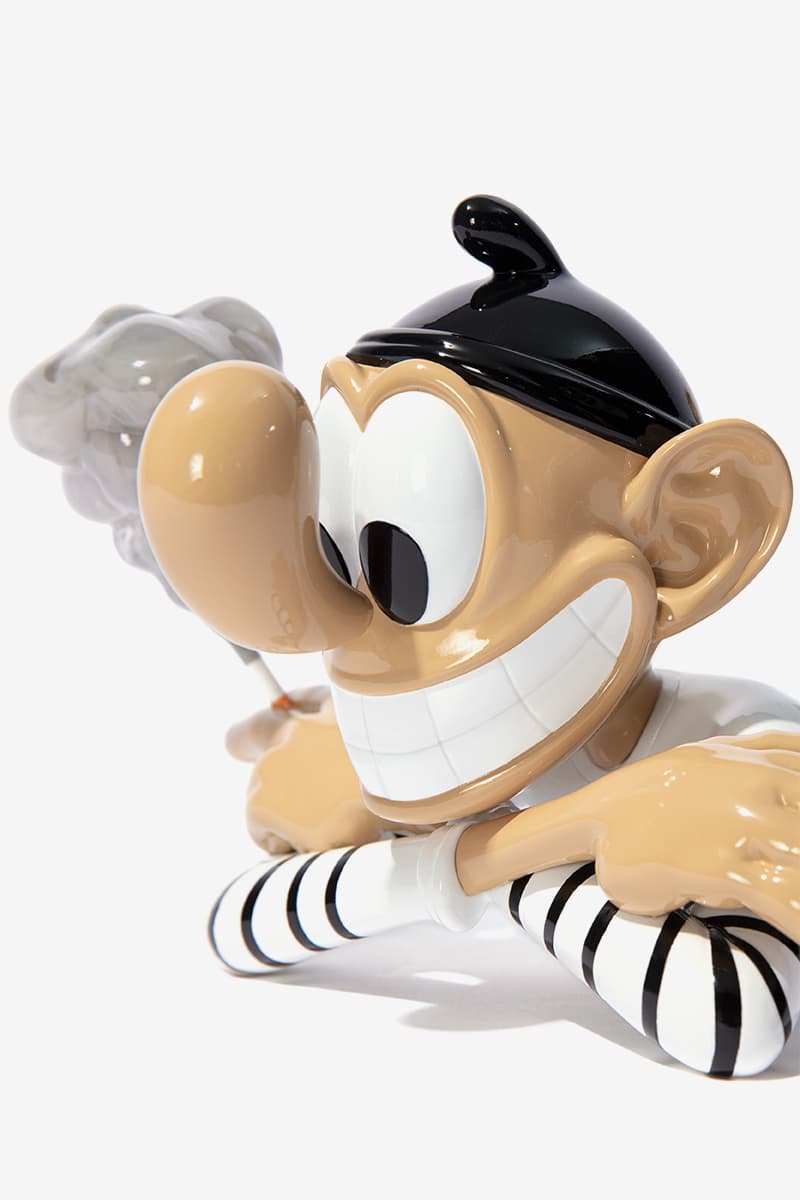 5 of 6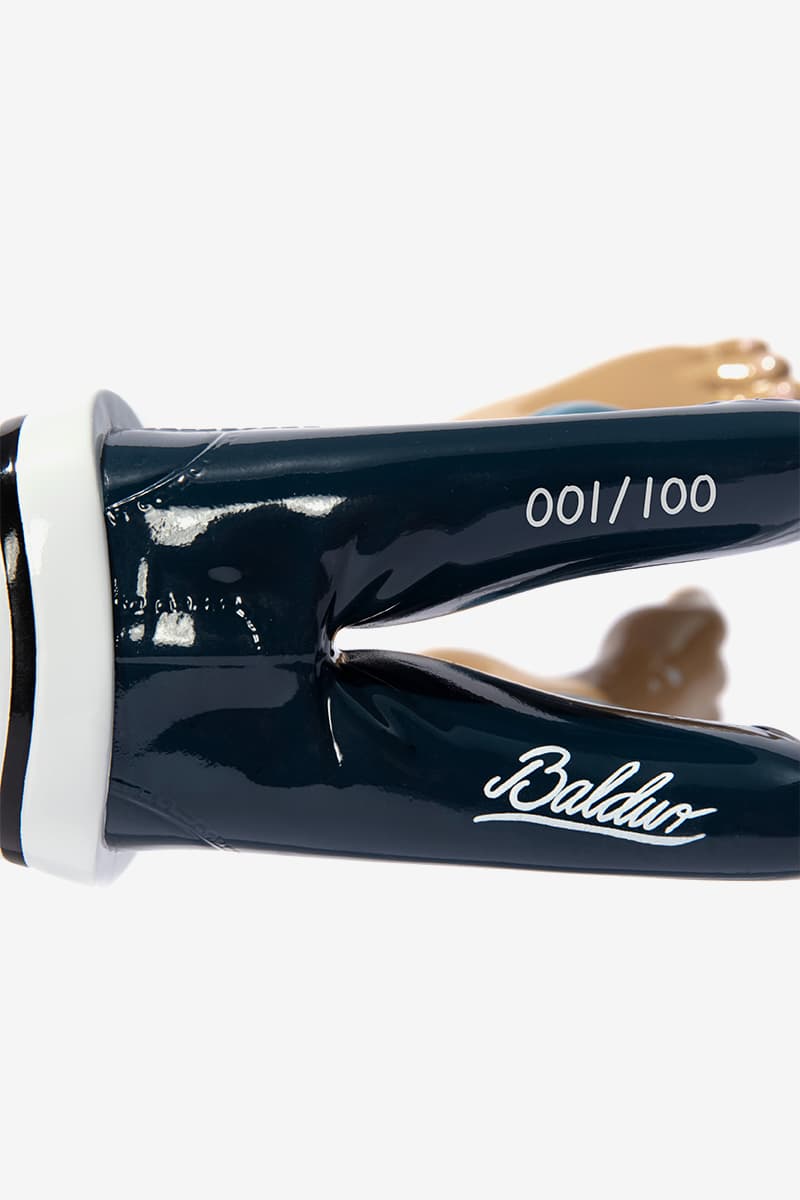 6 of 6
AllRightsReserved "MEET Baldur Helgason PROJECT" Presents Human Anxiety Through a Comic Character
Experimenting with the human's physical figure.
---
The AllRightsReserved MEET PROJECT series is finishing off 2020 with Icelandic artist Baldur Helgason.
The follow up to Yusuke Hanai's DOWN BUT NOT OUT wooden sculpture from August 2020, the "MEET Baldur Helgason PROJECT" offers his first-ever edition sculpture, STILL LIFE. Helgason continues to experiment with the human's physical figure and playfully exaggerates features to represent the emotional side, with his latest work featuring his signature character. The figure may look like the jolly fellow that comes straight out of a classic monochromatic cartoon, but he is caught regularly engaging in his vices and getting involved in some sort of mischief. It's a reflection of a human's anxiety, loneliness and melancholy, presented through the life of a comic character.
"The character is definitely a reflection of myself. He becomes a part of me, both physically and emotionally. I would always put him in a striped shirt, because I wear a lot of striped shirts," Helgason said, nothing that he captured the stillness he finds while working in the studio. The relatability of his work only emphasizes his belief that living with art is important, adding, "It would make me happy if people would want to live with my works."
STILL LIFE will be limited to only 100 pieces, with each signed and numbered, and is priced at $1,500 USD. The release is now open via a global raffle on the DDT store with shipping beginning from January 2021.
Elsewhere in art, Banksy's Pulp Fiction print fetched over $100,000 USD at auction.