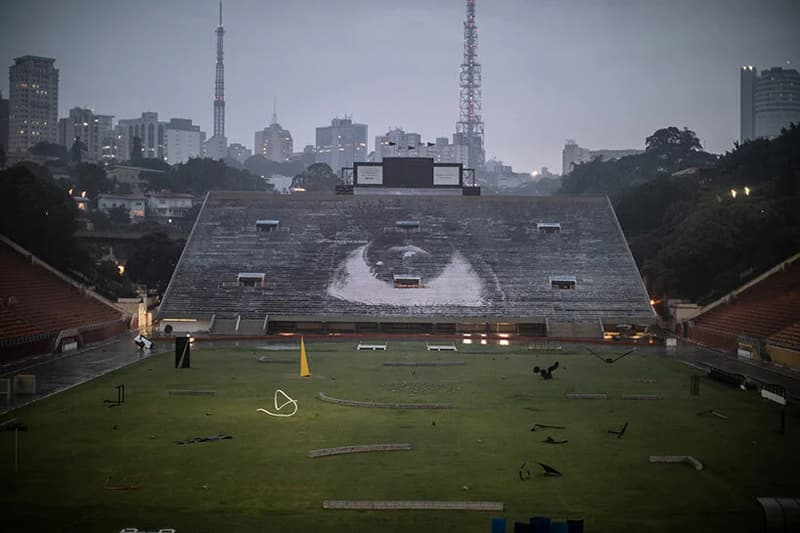 1 of 4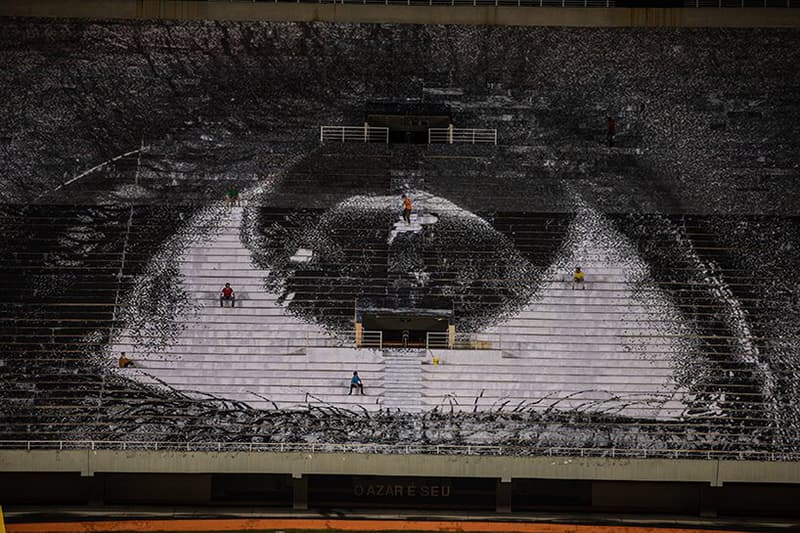 2 of 4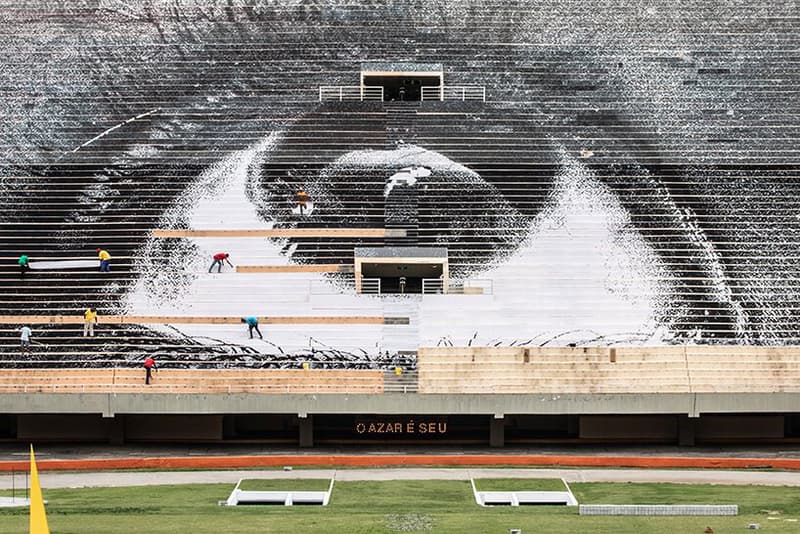 3 of 4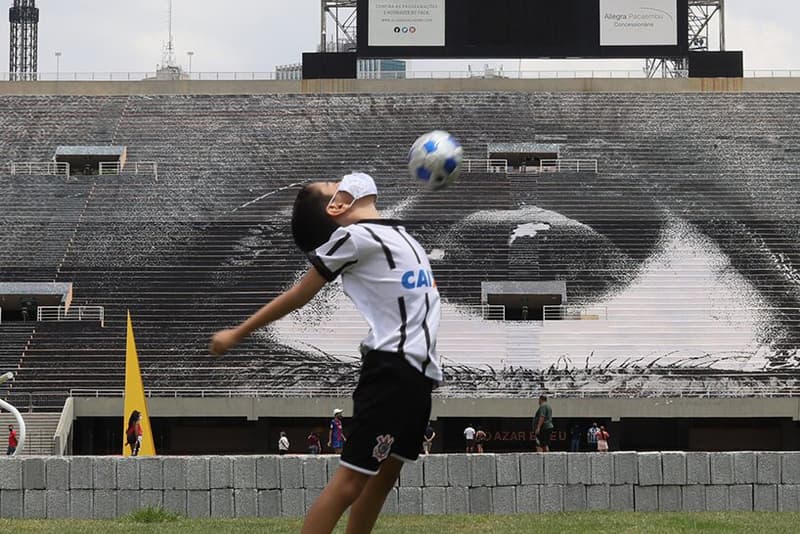 4 of 4
JR Unveils Large-Scale Mural at the Iconic Pacaembú Sports Complex
A piece that sheds light on São Paulo's underprivileged youth.
---
Acclaimed French artist JR recently unveiled a new large-scale mural at the Pacaembú Sports Complex in São Paulo, Brazil. The site-specific, realist piece portrays an eye looking towards the sky and was installed across sprawling rows of stadium seats. The venue itself is considered a landmark, having hosted the 1950 FIFA World Cup and one of the architectural masterpieces within the boisterous city.
The artist used approximately 1,480 strips of paper to cover the seats of the historic tribune. The eye depicted was that of a young resident from an underprivileged community in Brazil. The work was realized in collaboration with Galleria Continua and Galeria Nara Roesler. All in all, the piece pays homage to the city of São Paulo and its rich soccer history while raising awareness for the overlooked youth in the country.
Get a closer look at the mural in the slideshow above. Elsewhere in art, Dutch photographer Ronin de Goede recently released a visual diary chronicling the everyday life of a Japanese tattoo master.