Mos Burger Taps Japanese Brewery for New Sake Milkshake Menu Option
It's non-alcoholic.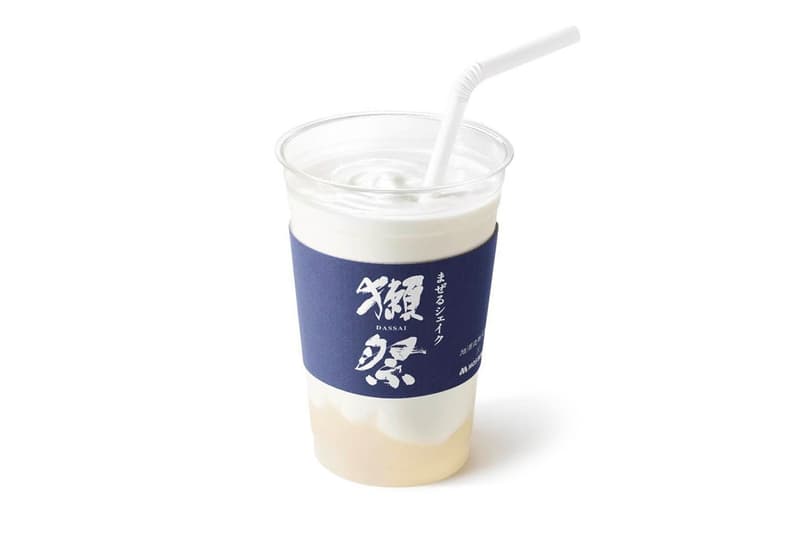 Known for incorporating Japanese elements into its offerings, Japan's Mos Burger has now introduced a menu option centered around sake.
Teaming up with Yamaguchi prefecture-based Asahi Shuzo sake brewery, the duo has created the Dassai Mazeru Shake. The limited milkshake flavor incorporates the same koji (rice malt) Asahi Shuzo uses to craft its signature Dassai sake.
The Dassai Mazeru Shake features the Dassai Amazake (traditional sweet, low-alcohol drink made from koji) topped with a classic vanilla shake. Intended to be mixed, the non-alcoholic sweet drink option is supposed to deliver a deep and rich sake flavor with a smooth aroma. Asahi Shuzo believes that the shake will serve as a unique way to allow the worlds of sake and burgers to come together.
Priced at ¥334/¥399 JPY ($3.29/$3.82 USD), the Dassai Mazeru Shake is set to be available at Mos Burger's Japan locations in Small and Medium size options from December 26 until early February 2021.
For more food and beverage news, start your morning right with the Pokémon Berry Bolt cereal.