Virgil Abloh Remixes Michael Kiwanuka's "Solid Ground," Serving Post-2 A.M. Feels
The original song was also presented during the Louis Vuitton FW20 show.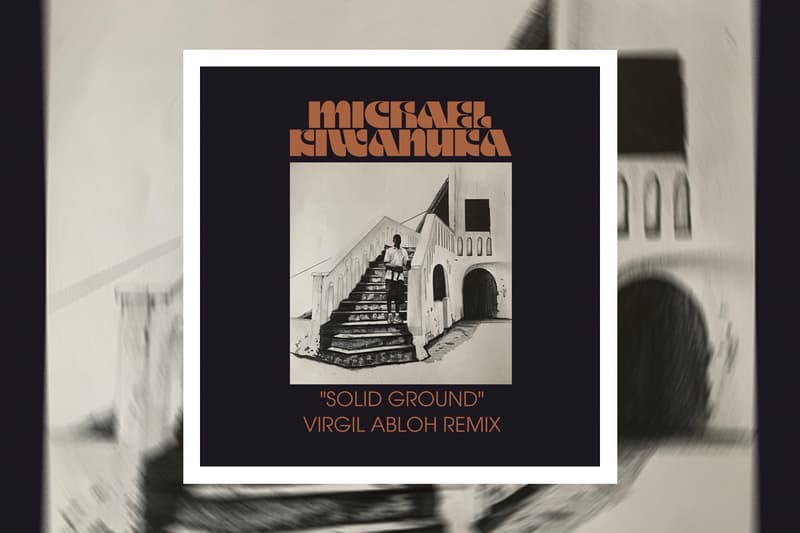 Virgil Abloh and Michael Kiwanuka's relationship is one many might not know of, but it actually goes back to when the Louis Vuitton menswear artistic director played Kiwanuka's "Solid Ground" to introduce Off-White™'s's Fall/Winter 2020 Paris Fashion Week show. Now, Abloh shows his appreciation for Kiwanuka once more, this time around taking to the DJ decks to remix "Solid Ground."
The original version of "Solid Ground" is on the self-titled album, KIWANUKA, which is the musician's third project to date. It recently won a Mercury Prize, and despite launching back in November 2019, it has since rocketed up the charts and has peaked at No. 2.
Abloh, who has previously dropped remixes with Boys Noize, Tiga and The Martinez Brothers, really shines with his remix of "Solid Ground." He allows just enough of Kiwanuka's vocals to remain untouched, but overlays this with sounds that wouldn't be too unexpected from the original artist himself. As a result, it combines soul, jazz, and blues with a top-riding house beat, coming together for a harmonious, post-2 a.m. soundtrack.
You can listen to Virgil Abloh's remix of Michael Kiwanuka's "Solid Ground" on Spotify, Apple Music, and plenty of other popular streaming platforms now. For those interested in hearing the original, watch Kiwanuka perform "Solid Ground" alongside a string orchestra at London's V&A Museum earlier this month.
In other news, Gorillaz has tapped Elton John and 6LACK for a new track, "The Pink Phantom."