Standard Issue Tees and JSP Team with Chace Infinite's Harun International for 1-Of-1 Sweatsuit
The 1-off hoodie and pants set will be raffled off, with all proceeds going back into Los Angeles' Leimert Park Village.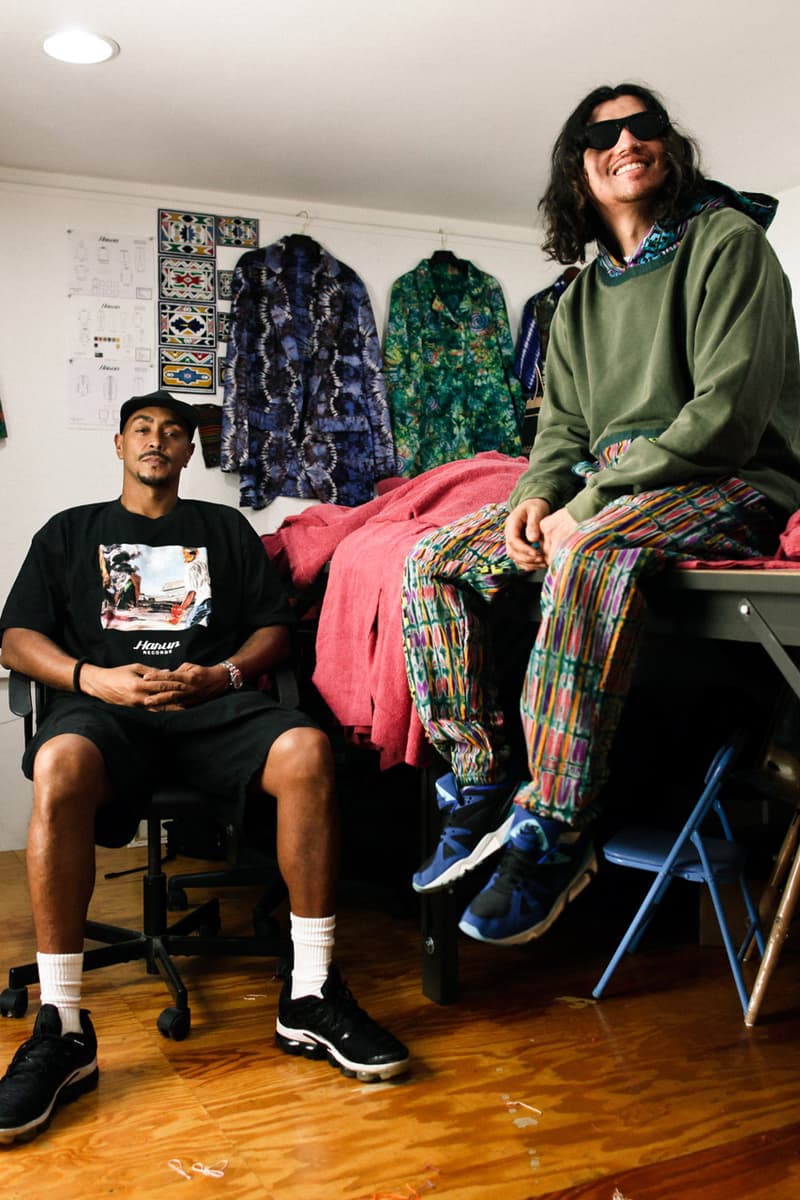 1 of 6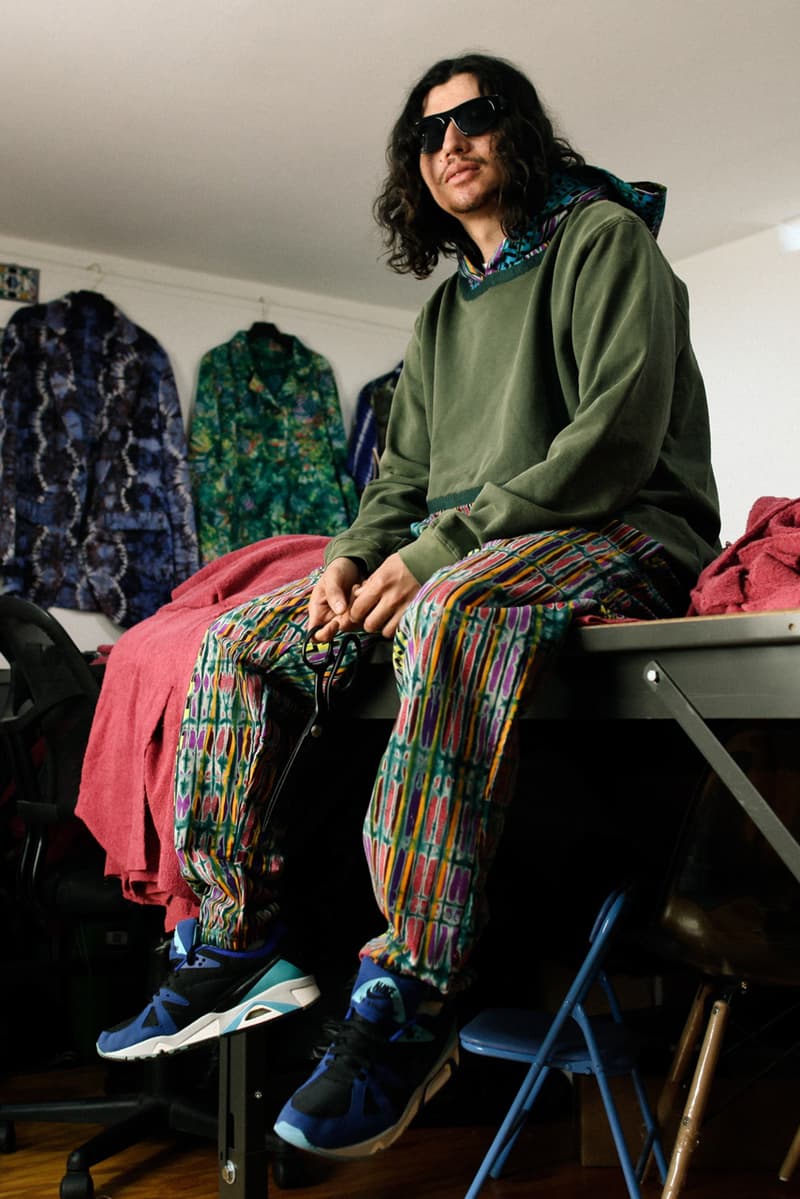 2 of 6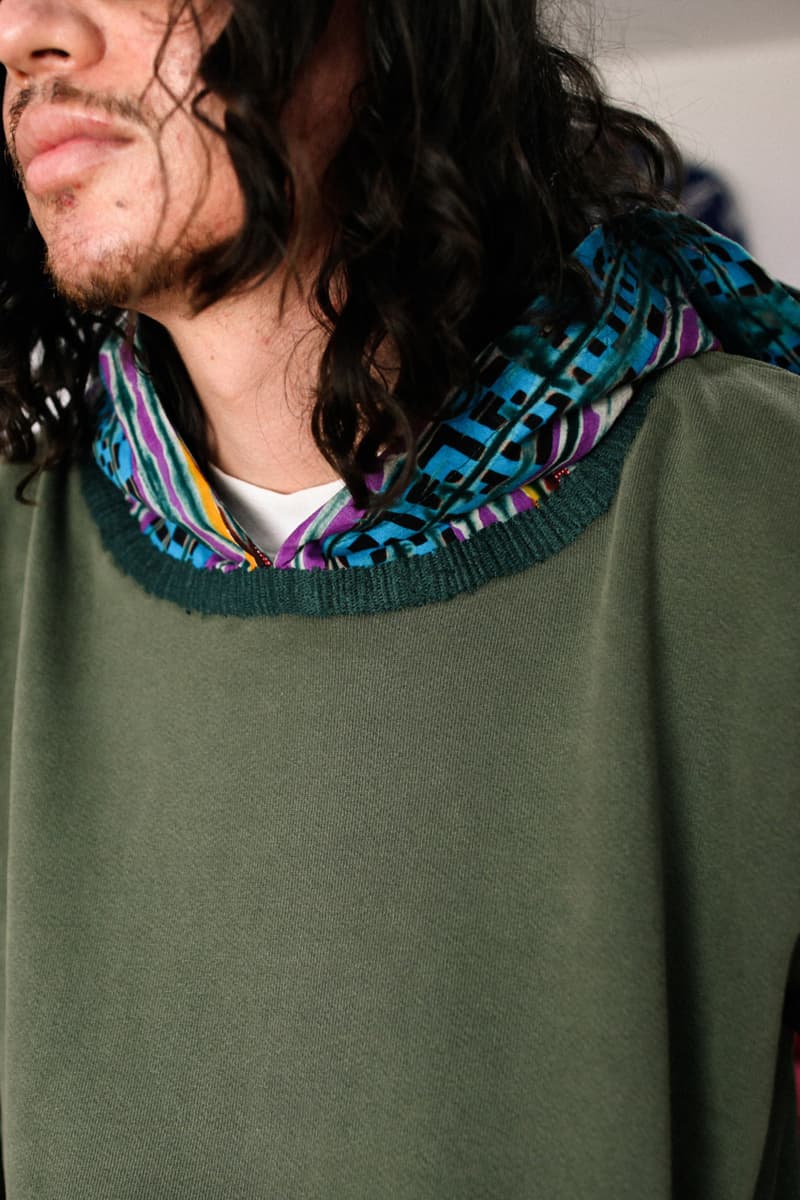 3 of 6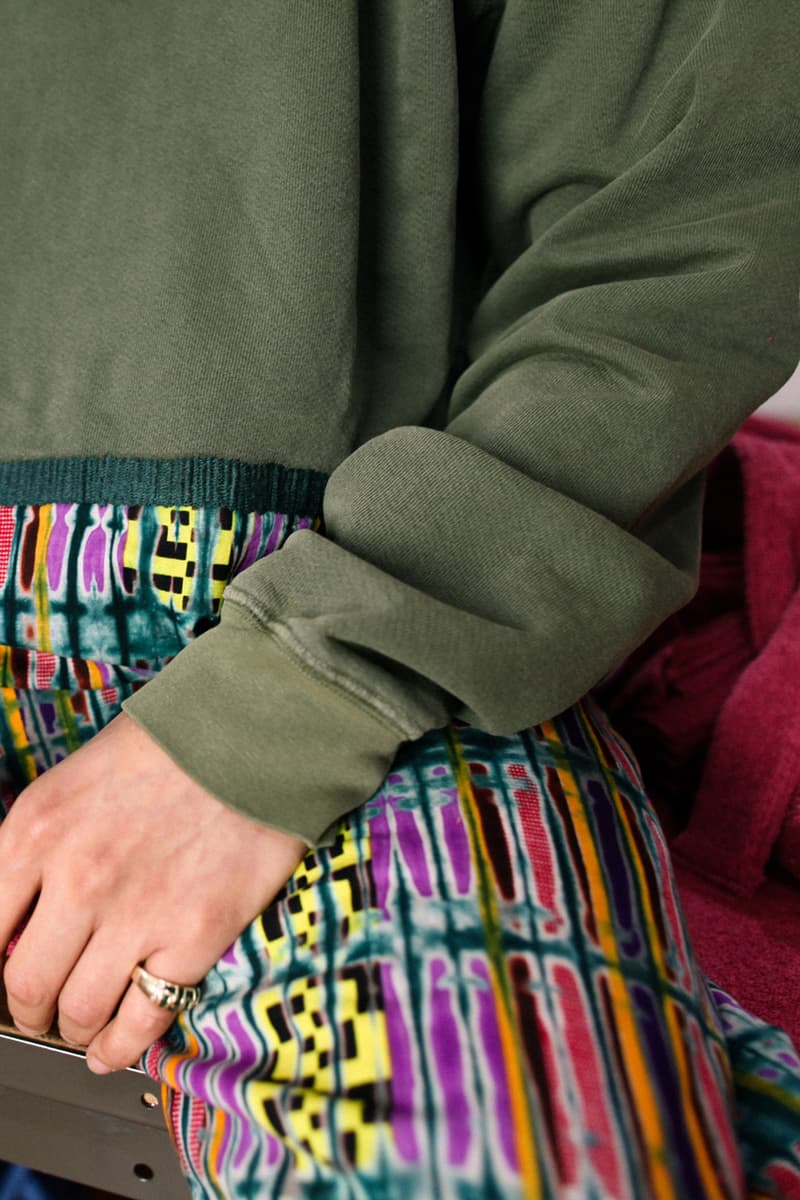 4 of 6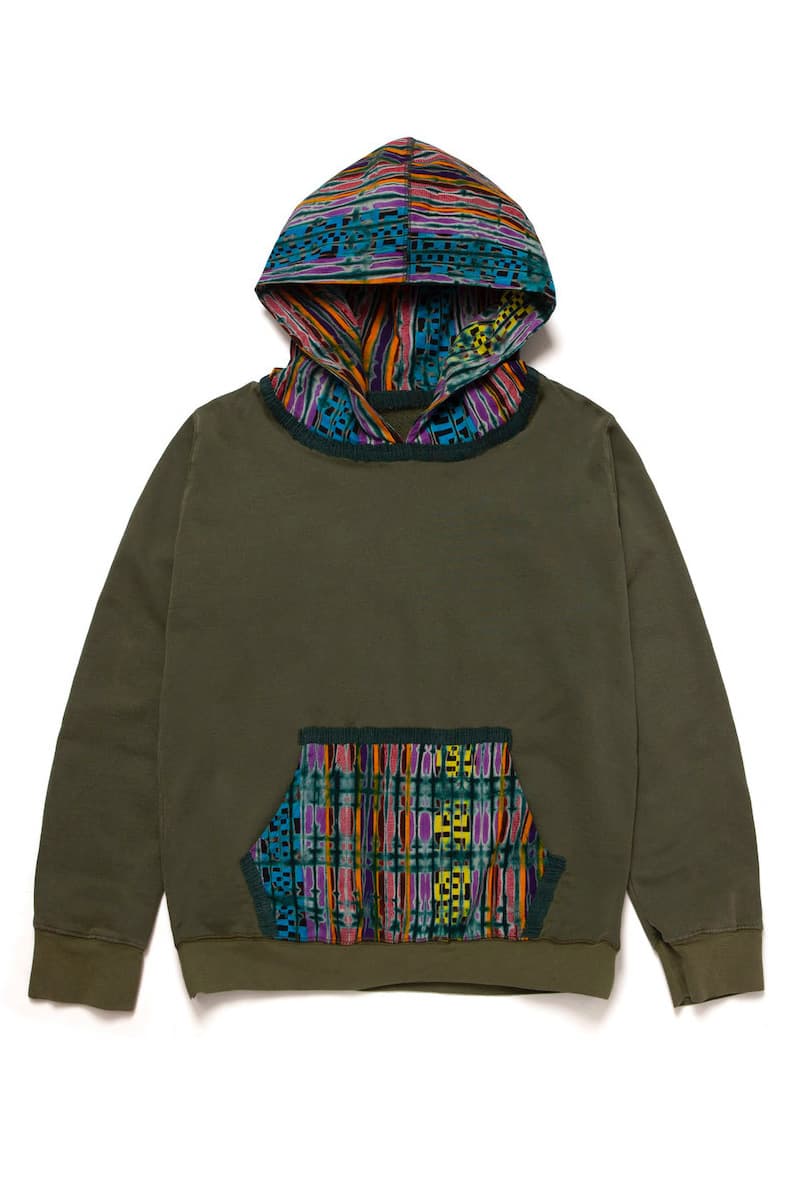 5 of 6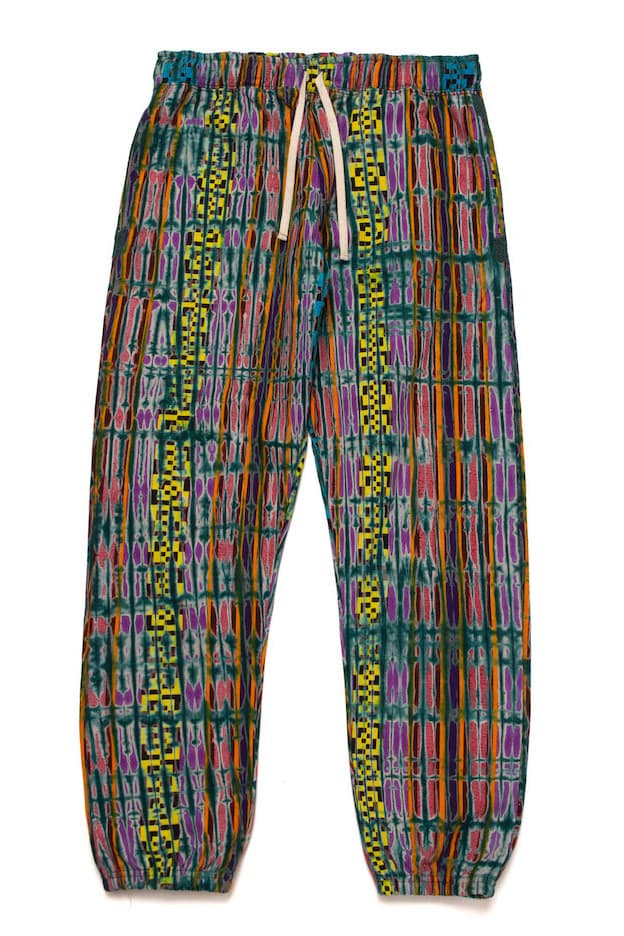 6 of 6
Jimmy Gorecki's Standard Issue Tees and JSP imprint has teamed up with Chase Infinite's Harun International for a 1-of-1 sweatsuit to raise money for neighborhood enrichment in Los Angeles's Leimert Park Village, the home and center of business operations for Infinite and Harun. Available only via charity raffle, the 1-of-1 sweatsuit is made by hand and features fabrics picked by Gorecki and Infinite — a long-time music industry presence who formerly managed A$AP Rocky and currently works with Griselda — alike.
The sweatsuit's hoodie and pants alike are constructed of two materials. Richly-patterned Nigerian Adire textiles have been enzyme washed for softness, and are bolstered with Standard Issue Tees' signature USA-made french terry cotton for warmth and comfort. The hoodie features an olive pigment dyed body with Adire on both the hood and kangaroo pocket, while the pants feature a full Adire build, backed by a hidden layer of Standard Issue french terry.
"Beyond all of Chace's music, fashion and artistic achievements, his passion is enrooted in his community, and that is what I've always really respected about him," says Gorecki. "Leimert Park Village is a section of the city that most transplants like myself won't ever venture out to. We often don't realize that it's a tremendous part of the city's DNA and cultural foundation. The ability to help and contribute to the well being of Harun's neighborhood means a lot."
Interested parties can enter a raffle for the custom-made sweatsuit via the Standard Issue Tees webstore until November 13. Each raffle entry is $25 USD, and both the top and pants are a size large.
For more fashion news, check out Palace's special glow-in-the-dark "Tri-Cult" Halloween T-shirt.