ValhallaMED's NE-1 Helmet Filters and Fights COVID-19 Spread
The space-age tech fully wraps the wearer's head and even pipes in Bluetooth audio.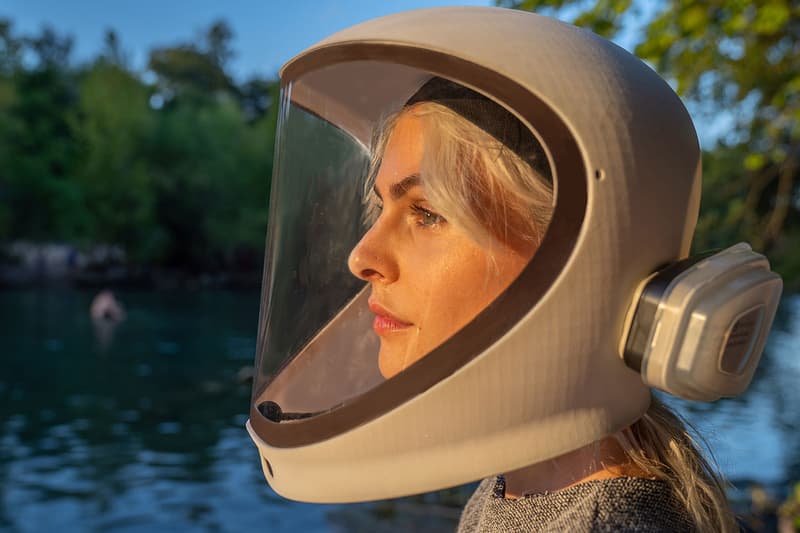 Cutting-edge face shielding tech is in high demand these days and ValhallaMED's NE-1 Helmet might be the finest of its field. The state-of-the-art headgear fully protects the wearer from the elements and potential COVID-19 infection alike, loaded with innumerous features appropriate for its space-age design.
Driven by a desire to kickstart America's economic strife, ValhallaMED first introduced the NE-1 Helmet to the public back in August in a bid to encourage stability amidst the deadly pandemic. Evolved from the typical face shield, the gear's design allows for a full 360-degree field of vision while Bluetooth capabilities allow the wearer to easily converse with the outside world — deaf and hearing-impaired wearers will still be able to communicate thanks to the anti-glare, anti-fog glass. Air pumps, nanofiber filters and a new type of purifying respirator grant the NE-1 unbeatable safety capabilities.
"We knew it would be all hands on deck to safely get back to normalcy and were compelled to take action – specifically designing the NE-1 Helmet to help speed along the process," Chris Ehlinger, ValhallaMED founder, said in a statement. "Once we finalized the NE-1 design, we dove straight into optimizing the helmet for performance, putting health and safety first. We know the NE-1 Helmet will aid in responsibly reopening the economy and help us navigate the new normal"
Visit ValhallaMED's NE-1 Helmet's website for more information and pre-order the gear on its Indiegogo page.
Other recent headline-making masks include UNIQLO's Airism mask (now seeing wider release) and Maskfone's smartphone-friendly tech.