Björk Composes Reactive, AI-Powered Soundtrack for NYC Hotel Lobby
The composition evolves based on the hotel's ever-changing environment.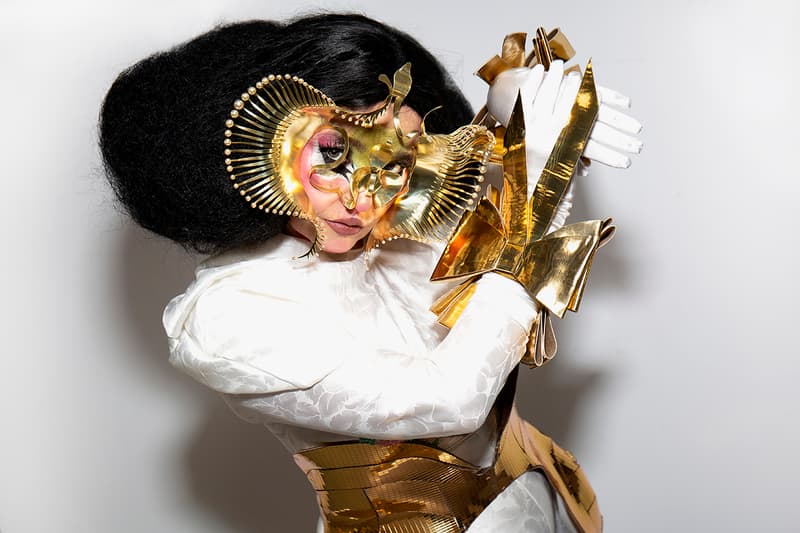 Björk and Microsoft recently unveiled a generative soundtrack called Kórsafn ("kór" meaning choral and "safn" meaning archives) for NYC hotel Sister City's lobby. The generative audio experience utilizes Microsoft's advanced AI to musically interpret the hotel's outside environment, culminating in a reactive, ever-changing score featuring bits and pieces of Björk's favorite choral arrangements from her career.
A rooftop camera sits atop Sister City that captures activity in the sky, from rain to planes passing overhead, 24/7. As the sky changes based on events like birds flying by and the weather, the AI interprets the movements into specific sounds created by Björk. The evolving sequence appears to be random to the listener, but the data captured by the camera carefully maps out the note order. Björk, known for her close relationship with technology, was a natural fit for the collaboration.
"An architectural structure in downtown Manhattan offered me the hand in an AI tango and I accepted the call," says Björk on the collaboration's beginnings. "I offered them my choir archives, written over 17 years, that will float through the pinball of artificial intelligence by the grid of bird migrations, clouds, airplanes and that voluptuous thing called barometer! Hudson Valley happens to be one of the most bird-trafficked deltas on the planet, I know this of my own experience. Hope you will enjoy this!"
The new score builds upon an already established series of generative lobby soundscapes created between Sister City, Microsoft and musicians. This time around, a more advanced AI was used to uncover new, ultra-detailed possibilities. For instance, the AI takes things a step further than simply recognizing a could above by deciphering whether the cloud is of a cumulus or nimbus variety — each variety resulting in a different musical sequence.
Björk's Kórsafn score is currently playing throughout Sister City's lobby, and the hotel's restaurant, Floret, will be hosting special listenings of the score every Sunday from 4-6PM EST until February 23. Visit Sister City and Floret at the address below.
Sister City and Floret
225 Bowery
New York, NY 10002
Elsewhere in music, watch the trailer for DJ Screw's upcoming biopic series, All Screwed Up.