Gucci Releases Its First Universal Fragrance 'Mémoire D'une Odeur'
"A a perfume not assigned to a gender or a time."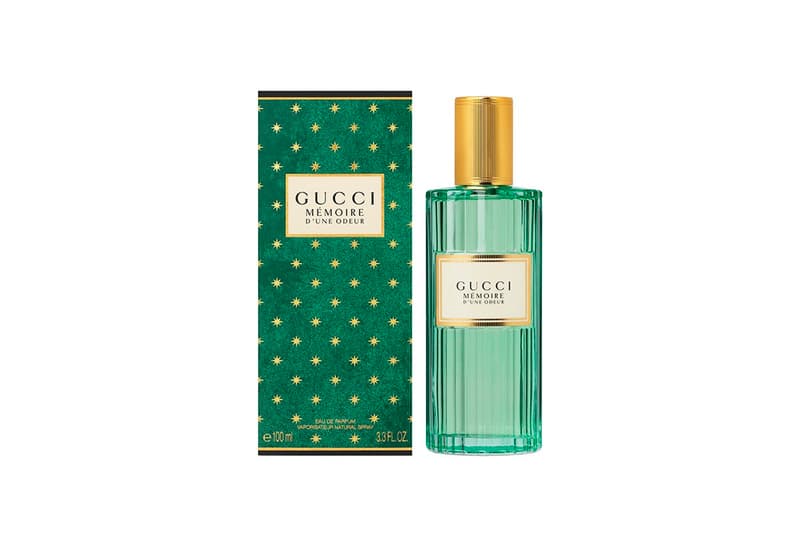 Gucci has just launched its new Mémoire D'une Odeur unisex fragrance. Acting as Gucci's first universal fragrance, the scent was designed to transcend gender-specific constraints typically associated with traditional cologne and perfume making. As Alessandro Michele states, "Perfume is that thing that even with your eyes closed, brings you to a precise moment in space and time," and so this fragrance sets out to explore the power of memory.
Mémoire D'une Odeur's profile consists of; top notes of Roman Chamomile, for a green and fresh aromatic scent; honey and orangey mid notes from "Indian Coral Jasmine Nature Print," a Gucci exclusive ingredient collected in India with the help of master perfumer Alberto Morillas; and a base note of vanilla and noble woods. The bottle hearkens back to the grooved columns of the ancient world as well as the perfume bottles used by Gucci during the early '90s. Available now over at Gucci's web store is a 60ml option for $90 USD as well as a 100ml bottle for $120 USD.
For more fragrance news, here's a closer look at Le Labo's latest City Exclusives scent: BIGARADE 18 for Hong Kong.