Best Art Drops: Jeremy Geddes 'Leviathan' Print, ARYZ Lithograph & More
Including Beyond The Streets' 'NYC Companion Book.'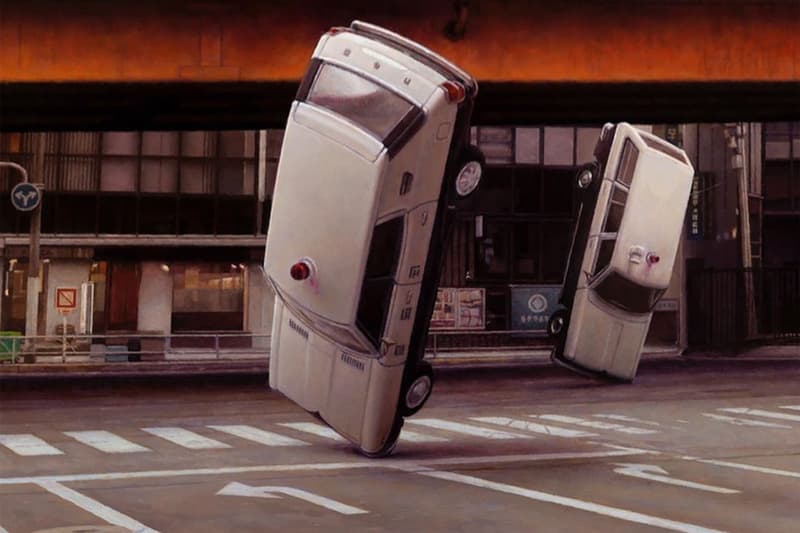 Every week we spotlight the best art drops by notable artists, galleries, museums and contemporary art platforms across the globe. Listed items typically encompass limited edition artworks, prints, collectible figures, collaborative merchandise and more.
For this week's installment: Photo-realistic painter Jeremy Geddes launches new 'Leviathan' print, acclaimed muralist ARYZ teams up with Walter Editions on a lithograph edition entitled 'ANTAGONISME,' Adam Lister releases a series of pixelated Van Gogh prints, art collector Larry Warsh drops 'Basquiat-isms' book, and Beyond The Streets launches pre-sale orders for its 'NYC Companion Book' for the upcoming street art exhibition.
View the list below.
Jeremy Geddes 'Leviathan' Print Edition
Release Date: Available on Jeremy Geddes' website
Release Price: $185 AU (approx. $127 USD)
New Zealand-based painter Jeremy Geddes is widely-acclaimed for his photorealistic artworks that depict surreal subjects and landscapes. Geddes recently announced the release of a new print edition entitled 'Leviathan' that measures 55 x 30 centimeters. The visual features a pair of white police cars levitating off a city road. Those interested in purchasing the piece would need to register their e-mails at the artist's website. Only 300 registrants will be selected.
ARYZ 'ANTAGONISME' Lithograph Edition
Release Date: June 20 on Walter Editions' website
Release Price: $585 EUR (approx. $655 USD)
Celebrated Spanish street artist ARYZ joined forces with Walter Editions to launch a limited lithograph edition called 'ANTAGONISME.' The artwork features two nude subjects in the artist's minimalist aesthetic. Sized at 110.5 x 74.5 centimeters, the stone lithograph was printed with a Marinoni press lithographic and is hand cut. The print will arrive in an edition size of 100 this June 20.
Adam Lister Pixelated Prints of Vincent van Gogh's Self-Portraits
Release Date: Available now on Adam Lister's website
Release Price: $100 USD
New York-based artist Adam Lister returns with a new series that takes inspiration from Vincent van Gogh's iconic self-portraits. Lister's signature 8-bit motifs are prevalent throughout the three prints in multiple colors. Sized at 12 x 12 inches, each piece arrives matte finished on Epson paper.
Beyond The Streets 'NYC Companion Book'
Release Date: Available on Beyond The Streets' website
Release Price: $50 USD
Following its Los Angeles installment last year, Beyond The Streets returns in New York City's Brooklyn borough to launch its East Coast edition spotlighting all things graffiti and street art. Taking place starting June 21, the massive exhibition will see over 150 international artists participating in the showcase including Shepard Fairey, Vhils, Felipe Pantone, MADSAKI, Takashi Murakami, REVOK, among others. To help visitors navigate through the maze of booths and installations, Beyond The Streets recently launched its 'NYC Companion Book' that offers insights into the upcoming event with essays on the history of graffiti, interviews with participating artists, and more.
Beyond The Streets
25 Kent Ave
Brooklyn, NY 11249
'Basquiat-Isms' Hardcover Book Edited by Larry Warsh
Release Date: Available now on Princeton University Press
Release Price: $12.95 USD
Art enthusiast, Larry Warsh, returns with a new miniature book of essential quotations by Jean-Michel Basquiat entitled 'Basquiat-isms.' The palm-sized tome spotlights noteworthy selections culled from past interviews as well as the late artist's visual and written works. Select quotes include: "I cross out words so you will see them more; the fact that they are obscured makes you want to read them," "Since I was 17, I thought I might be a star," and "The more I paint the more I like everything."